Adam Levine's shirtless Super Bowl halftime performance sparks double standard debate 15 years after Janet Jackson's performance
Maroon 5 headlines Super Bowl LIII halftime show
Lionel Hahn/ABACA via Newscom
Super Bowl halftime performers, Maroon 5, Travis Scott and Big Boi, set the Internet ablaze on Sunday night.
While their performances garnered mixed reactions, one move by the lead singer of Maroon 5, Adam Levine, prompted a discussion on the double standards between male and female artists in the entertainment industry.
Levine took his shirt off during the band's set, while performing their hit single "Moves Like Jagger."
Many viewers took to social media platforms to question why Levine was not criticized for going topless, while artist Janet Jackson was criticized for her "wardrobe malfunction" during the 2004 halftime show.
Justin Timberlake infamously ripped off a piece of Jackson's clothing, exposing Jackson's breast, to an estimated 89.6 million viewers. Many felt that Jackson's career was negatively affected by a backlash of criticism she received from that moment, which was dubbed the "Nipplegate Controversy."
Jackson even issued an apology at the time.
"The decision to have a costume reveal at the end of my halftime show performance was made after final rehearsals…It was not my intention that it go as far as it did. I apologize to anyone offended -- including the audience, MTV, CBS and the NFL."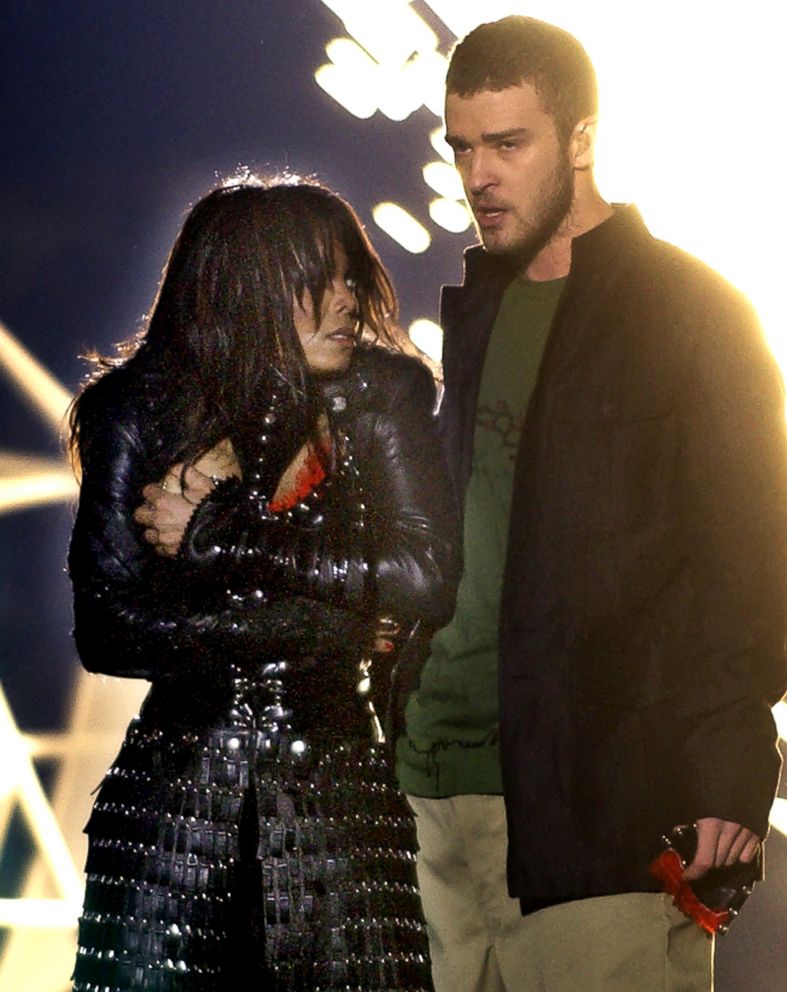 After Levine's performance, users questioned why Levine's move was considered acceptable, while Jackson's was not.
"Friendly reminder that janet jackson got blacklisted for doing what adam levine just did," one user wrote on Twitter.
"Okay. Hold up. Are they going to go in and penalize #AdamLevine for showing his t*** like they did @JanetJackson ? Just asking. @SuperBowl," asked actress Rosie Perez.
"So, Adam Levine's nipples are ok at the Super Bowl but Janet Jackson's aren't?" another Twitter user commented.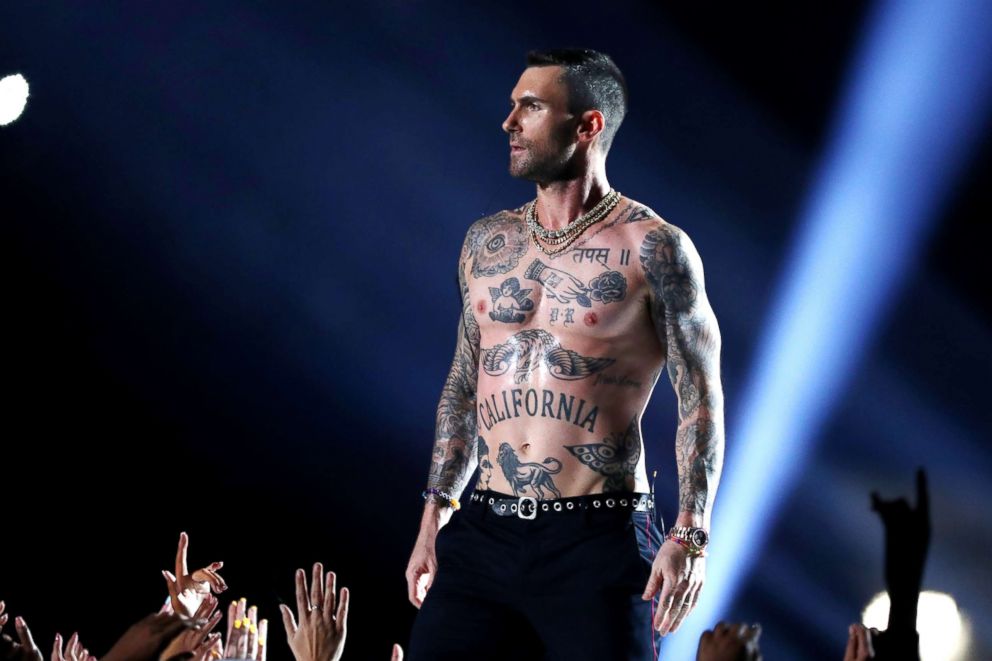 "Janet Jackson's good reputation was tarnished for 50 percent less nipple than we saw today," another user added.
The Women's March also took to social media to sound off about the controversy.
"We all know who is and who isn't demonized for having their nipples exposed on live television. Shout-out to the [queen] @JanetJackson," the organization tweeted.
The group also added the hashtag "#JanetJacksonAppreciationDay," which trended on the platform on Sunday. The hashtag surfaced last year when Justin Timberlake performed at Super Bowl LII.
"CBS and the NFL owe Janet Jackson an apology," a spokesperson for the Women's March wrote in a statement to ABC News. "When Adam Levine revealed his nipples on TV last night, no one batted an eye. Yet Janet Jackson was fined, blacklisted, and shamed when Justin Timberlake exposed her nipples at their 2004 halftime performance -- an act she had no control over".
"White male performers like Levine and Timberlake are allowed to do what they want with their bodies; to show their nipples and even expose others'," the statement continued. "Black women, on the other hand, are demonized for having their nipples shown, even without their consent. The double standard is clear. It's time the NFL, the entertainment industry, and the nation stop policing and hyper-sexualizing women's bodies"
Many artists and fans took the opportunity during this year's Super Bowl to commend Jackson for her momentous career and the impact she's made on the entertainment industry.
There have been a number of Super Bowl halftime shows that have sparked controversy.
Rapper M.I.A. was sued by the NFL for more than $16 million for flashing a middle finger during the 2012 Super Bowl halftime show when she joined Madonna onstage.
She described the lawsuit as "completely ridiculous" in a statement at the time.
"They're scapegoating me into figuring out the goalposts on what is offensive in America," she said. "They want me on my knees and say sorry so they can slap me on my wrist. Basically, so they can say it's OK for me to promote being sexually exploited as a female than to display female empowerment through being punk rock. That is what it boils down to, and I'm being sued for it."
M.I.A. and the NFL reached a confidential settlement agreement, according to ESPN.
Beyonce's noteworthy halftime performance at the 2016 Super Bowl also caused a stir.
She performed her hit single "Formation," paying tribute to Black Panthers, and faced backlash and protests from those who felt political statements should not be incorporated into the game's halftime performance.
Editor's Note: This article has been updated with a statement from the Women's March.