Allison Holker enjoyed a family outing with her three children at the world premiere of "Spider-Man: Across the Spider-Verse" on Tuesday.
Holker, 35, stepped out with her eldest daughter Weslie, her son Maddox and her youngest daughter Zaia on the red carpet at Regency Village Theatre in Los Angeles to watch the film, which arrives in theaters on June 2.
For the star-studded event, the professional dancer wore a two-piece denim outfit adorned with tassels, pairing it with white pumps and a white handbag.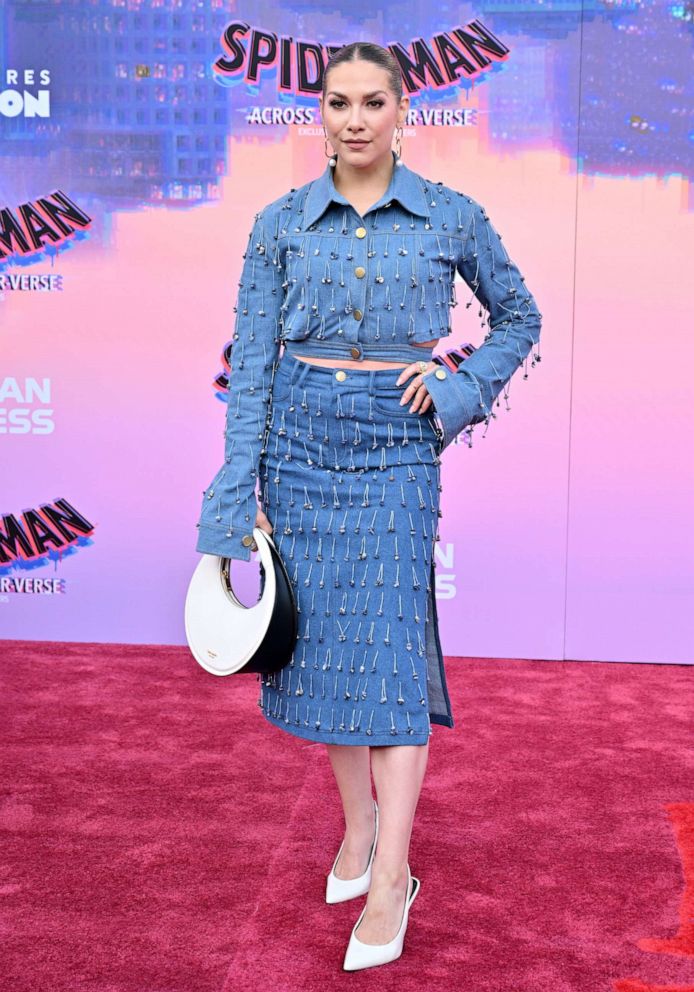 Holker's kids proved they have just as much style as their mom: Weslie, 15, donned an oversized pinstripe suit, while the two younger kids wore matching sneakers. Maddox, 7, was dressed head to toe in a red tracksuit; Zaia, 3, wore a red skirt and a black leather jacket with white hearts on it.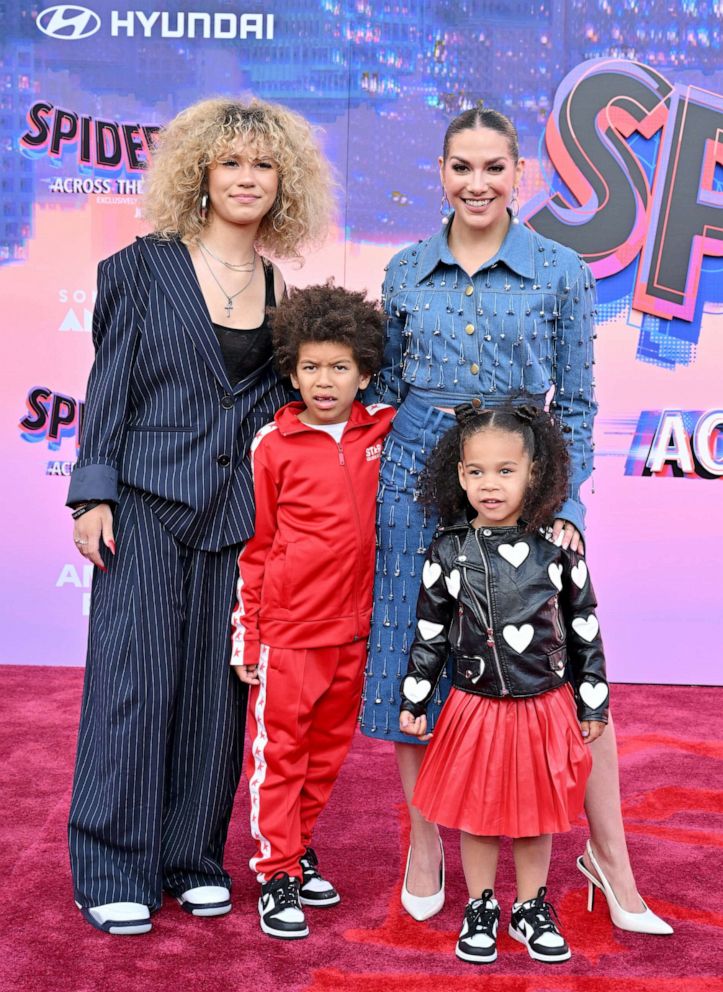 Holker celebrated Weslie's 15th birthday last week, sharing a lovely tribute dedicated to her daughter on Instagram for her special day.
"I am so proud of the beautiful woman that you are. I always say you are my wise owl, you have a stunning old soul that has a beautiful grasp of life and the world," she wrote at the time. "You are making an impact in this world by just expressing who you are and what you believe in. I am honored to be at your side during your journey. I love you babygirl."
Weslie is Holker's daughter from a previous relationship. She shared Maddox and Zaia with her late husband and fellow dancer Stephen "tWitch" Boss, whom she married in 2013.
Boss died by suicide in December at age 40.