Award-winning chef Anthony Bourdain has died at the age of 61 in an apparent suicide, according to CNN, the network that airs his acclaimed show, "Parts Unknown."
Bourdain leaves behind a legacy that is much more about food. He gave his viewers a rare look at the world from a very raw and human angle.
His shows were a feast for the eyes yet his fans came away with knowledge and empathy for a culture they may have never known before.
His adventures featured a former president, a trip of a lifetime down the Congo and a deep look at the state where he grew up.
Here's a look back at five of Bourdain's most notable on-air moments:
1 - Obama and Bourdain
In season 8 of "Parts Unknown," Bourdain welcomed President Obama to join him in Hanoi, Vietnam.
It was a candid conversation and showed a new side to Obama.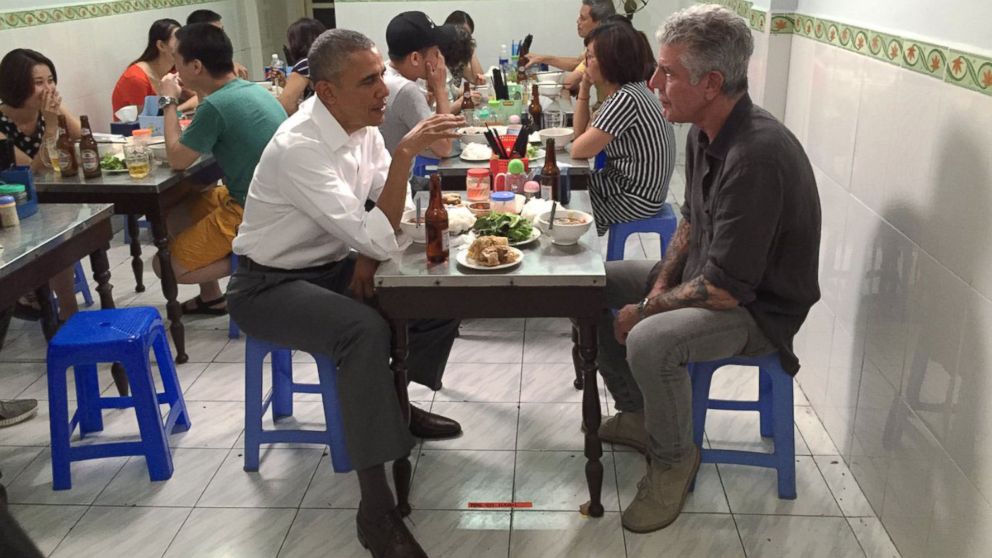 "I talked to him as a father, as an enthusiast for the region, and he responded with real nostalgia for the Indonesian and Hawaiian street food of his youth," Bourdain would later write in a column about the episode.
The chef added that Obama was kind, honest and "only afterward, when he had gone, did we all look at each other and say, 'Did that just HAPPEN?'"
2 - Bourdain in Iran
Bourdain also used his show to invite viewers to take a look at regions and countries otherwise ignored by the average person.
In 2014, Bourdain welcomed Washington Post reporter Jason Rezaian and his wife, Yeganeh Salehi, as guests on his show.
Iran was Rezaian's father's homeland and he moved there in 2008 to work as a freelance journalist.
Shortly after Rezaian explained to Bourdain why it was important to show the real Iran to America, the journalist and his wife were arrested at their home. While Salehi was freed weeks later, Rezaian remained in prison for 18 months before finally being released in a prisoner exchange with the U.S.
But the episode isn't all about Rezaian. Bourdain admits that Iran was not what he expected at all.
3 - Bourdain explores the Congo
In the season finale of his very first season on "Parts Unknown," Bourdain was able to fulfill a life-long dream and visit the country that inspired one of his favorite novels, "Heart of Darkness."
"It is the most relentlessly f------over nation in the world, yet it has long been my dream to see Congo. And for my sins, I got my wish," Bourdain wrote in his post-show blog in 2013.
The chef added that this was the most "difficult ... frustrating ... uncertain [and] dangerous" episode of any show he'd ever filmed.
His blog and his show was much like a history class into the complicated and tragic history of the Congo. And once again, viewers were wiser for watching Bourdain's exploration.
4 - Bourdain in Jerusalem
Bourdain always said he left his politics at home when he trying to bring viewers to a new land.
And his trip to Jerusalem was no different. While exploring the iconic city in Israel, the cast and crew also visited the West Bank and Gaza.
Even as political tensions were at an all-time high in 2013, Bourdain focused on the food and the culture, not the strife.
"It's easily the most contentious piece of real estate in the world, and there's no hope -- none -- of ever talking about it without pissing somebody, if not everybody off," Bourdain said in the episode.
This episode was also the first time Bourdain publicly addressed his Jewish heritage.
5 - Bourdain in New Jersey
This was the episode where Anthony Bourdain came home.
The Leonia native waxed poetic about his home state, searching for a even better cheesesteak than what Philly has to offer, the best hot dog in town and more.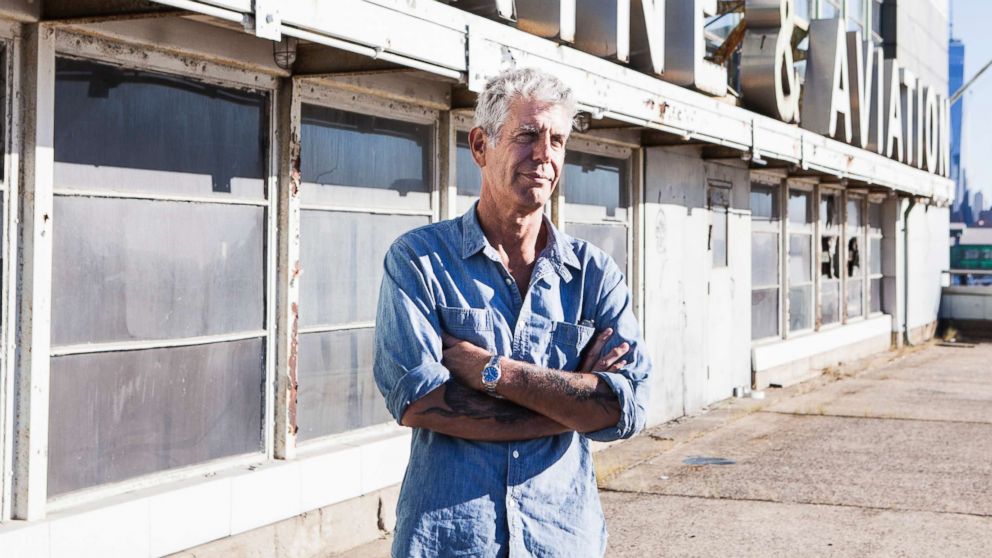 Bourdain shined in this episode. He was nostalgic and intensely supportive of his fellow New Jerseyans while having fun and introducing viewers to hidden gems in the Garden State.
It also showcased the inner conflict that was always present in Bourdain. He shared with viewers how much he loved the history of Atlantic City but hated casinos and gambling.
It was a look into the man as much as it was into his home.