Hip-hop artists and celebrities are rallying behind embattled rapper A$AP Rocky, who has been detained in a Swedish prison since July 2, following a June 30 street fight that broke out in Stockholm.
A Change.org petition urging the rapper's release was shared by artists from all corners of the hip-hop world, including his frequent collaborators Tyler the Creator and Schoolboy Q, and has garnered more than half a million signatures as of Thursday afternoon.
Tyler the Creator tweeted, "no more sweden for me, ever."
"I'm not goin nomo eit[h]er...," Schoolboy Q responded, along with #FLACKO -- a reference to A$AP Rocky's nickname.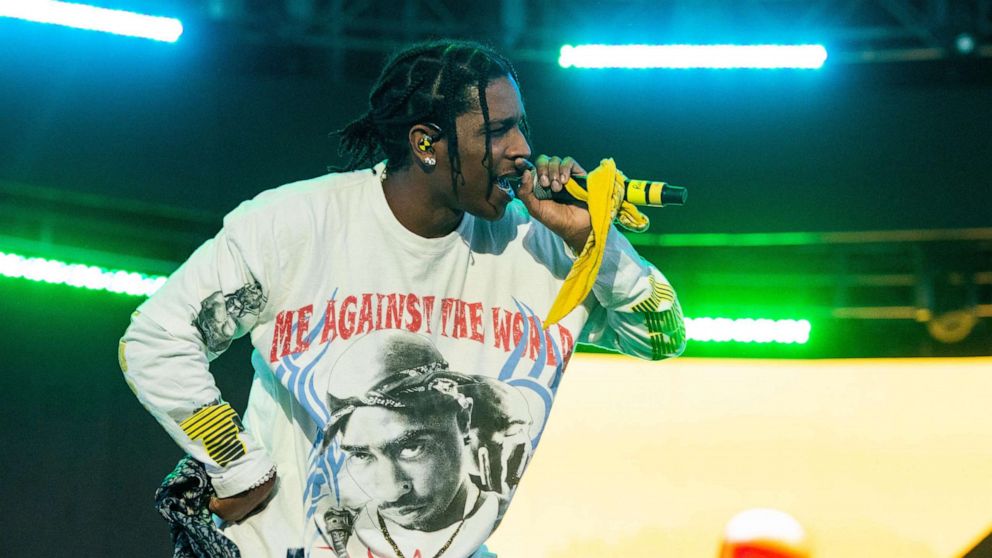 And Nicki Minaj, who recently pulled out of a performance in Saudi Arabia following backlash from human rights activists, tweeted her support, writing that "I performed in Jamaica before & when i got off the stage I was surrounded by police with guns drawn. They were ready 2 take me to jail b/c they said I forgot to bleep a couple curses.... I could make one mistake & go to jail in a diff country where women have no rights. #FreeAsap."
A$AP Rocky -- whose given name is Rakim Mayers -- is part of the hip-hop collective A$AP Mob, and was in Sweden as part of the European leg of his tour
The rapper is "suspected of aggravated assault," according to a press release posted to the website of the Stockholm prosecutor's office and translated from Swedish to English by ABC News.
But in an Instagram post shared on Tuesday, Mayers' manager, John Ehmann, wrote that the rapper was acting in "self-defense" after he, his bodyguard and two other performers were "were harassed and physically assaulted by a group of men in the area."
Countless other stars, including 2 Chainz, Post Malone, Jada Pinkett-Smith, A$AP Ferg, T.I. and Justin Bieber also voiced their support and urged their fans to sign the petition.
There have been conflicting reports about the incident and about the conditions under which the hip-hop star is held. Here is what we know:
Where the case stands
Swedish police told ABC News on Wednesday that the case is now in the hands of prosecutors. The local prosecutor's office said that an investigation like this one generally takes about 14 days, and that Mayers will remain in custody.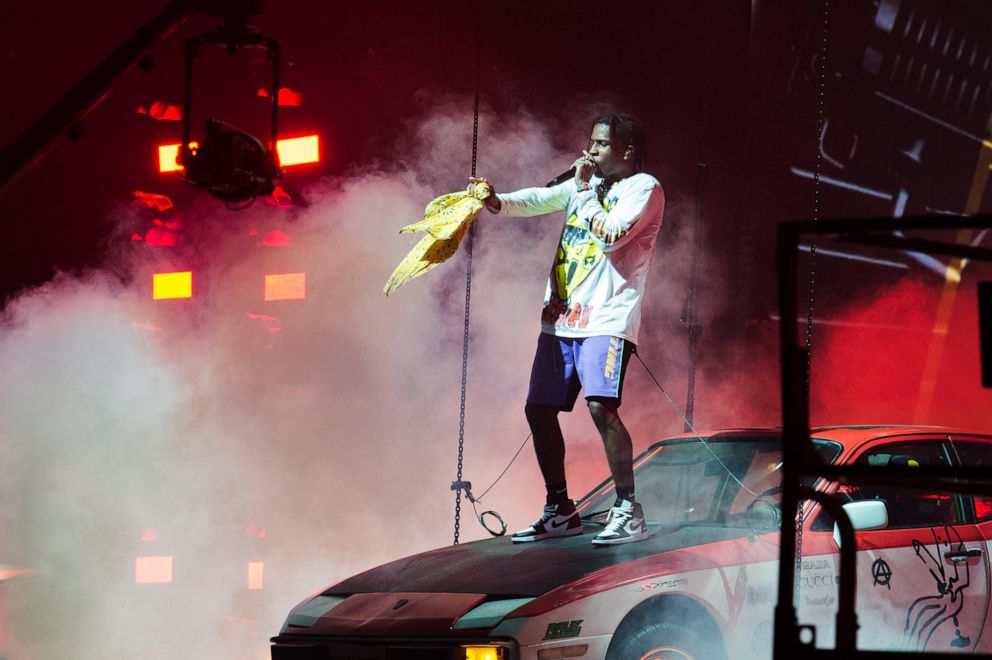 Mayers' attorney Henrik Olsson Lilja confirmed to ABC News on Wednesday that the rapper is being held in Swedish custody for two weeks as prosecutors determine whether to charge him in this case. At an earlier court hearing, Swedish prosecutor Fredrik Karlsson requested Mayers be remanded, arguing that the rapper is a flight risk.
Lilja said that he appealed the decision, but it was denied by an appeals court of appeals and "immediately rejected" for appellate review by Sweden's Supreme Court on Monday.
Following news of his arrest, the gossip website TMZ published a one-minute video on July 1 that appears to show the rapper and his companions kicking and punching two men other men, but what preceded that brief video clip remains unclear.
A$AP Rocky posted two videos on Instagram on July 2 that appear to show him and his companions being followed by two men, with one of the men appearing to swing his headphones at the rapper's bodyguard.
"Just for the cameras, we don't want no problems with these boys," Mayers and his companions can be heard saying in one of the videos, which runs nearly three minutes. In the video, Mayer can be heard repeatedly asking the men to stop following them.
At one point, the rapper tries to talk to the men, telling them that he doesn't want to fight.
"We don't know these guys and we didn't want trouble," he wrote in the caption beneath the posted video. "They followed us for four blocks."
Living conditions in prison
Ehmann claimed in the Instagram post shared earlier this week that the rapper is being held in "horrific" and "unsanitary" conditions, without "access to life sustaining food," but Lilja appeared to try and clarify those initial claims in new comments made on Thursday to the Swedish Daily, and translated from Swedish by ABC News.
"He is being treated in a proper manner," Lilja told the newspaper, adding that "A$AP is worried that it appears that he has been complaining about his conditions" based on various media reports.
He added that when his client was initially taken into custody and placed in a detention facility, he experienced some difficulty, but conditions improved after he was taken to the Kronoberg facility, where he is now held.
Lilja, who spoke with ABC News on Wednesday, was not immediately available on Thursday to expand upon the comments he made to Swedish Daily.
Meanwhile, Fredrik Wallin, who runs the Kronoberg prison, described to ABC News in a statement Thursday the general conditions to which all prisoners there are subject.
"Normally, you live in a prison cell which consists of a desk, a bed with a mattress and a TV," Wallin said in the statement, which explained that he is not authorized "to comment on individual prisoners."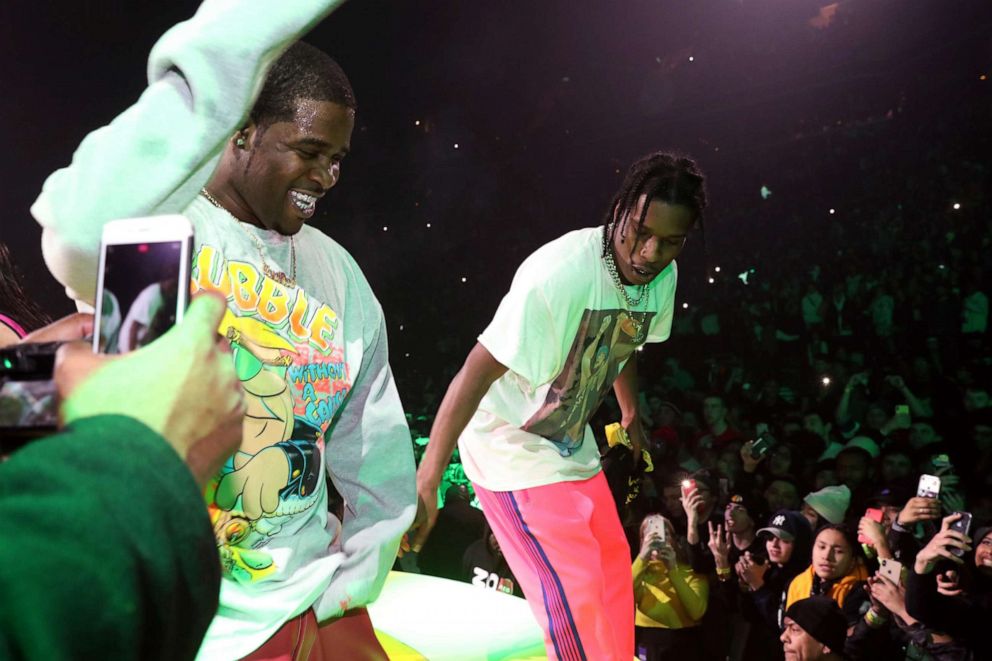 Wallin also said that the prison was recently renovated and is in "good condition."
How will the U.S. respond?
Without naming the rapper, a State Department official confirmed to ABC News on Thursday that American officials are "aware of the arrest of a U.S. citizen in Stockholm."
"We take seriously our responsibility to assist U.S. citizens abroad and are actively monitoring the situation," the official said. "Due to privacy considerations, we have no further comment at this time."
Rep. Adriano Espaillat, who represents New York's 13th Congressional District -- which includes Harlem, where A$AP Rocky hails from, has reportedly vowed to fight until the rapper is released.
The congressman told Complex Magazine in an interview published Thursday that he has written letters to the U.S. State Department and the U.S. Embassy in Sweden, urging them to assist.
"He has already endured financial damages because he hasn't been able to make some concerts and some appearances," Espaillat said. "As well, there is a real outcry by the music industry, and people across the world feel that this is unjust. It will speak badly of [Sweden] if he's not released within a reasonable amount of time."
Espaillat did not immediately respond to a request for comment from ABC News on Thursday.
A$AP Rocky's concerts in Norway, Poland, Ireland, the United Kingdom and Russia -- set to take place over the past ten days -- have all been cancelled, but his August tour dates are expected to take place as planned.