Former 'Bachelor' Colton Underwood speaks his truth and comes out as gay
Gary Gerard Hamilton/AP, FILE
The world is reacting after former "Bachelor" star Colton Underwood came out as gay in an exclusive "Good Morning America" interview with Robin Roberts on Wednesday.
Underwood, who was first introduced to Bachelor Nation on season 14 of "The Bachelorette" in 2018 before being cast as the lead of season 23 of "The Bachelor" in 2019, told Roberts in the pre-taped chat he's "the happiest and healthiest" he's ever been right now.
Throughout the sit-down, the former football star opened up about growing up in the Catholic faith, which told him being gay was a sin, and how he has "grown closer to God" throughout this experience. He also discussed the casual homophobia he experienced in sports.
Underwood said he regretted how he handled his time in the "Bachelor" franchise and apologized for how he treated ex-girlfriend Cassie Randolph after their 2020 split.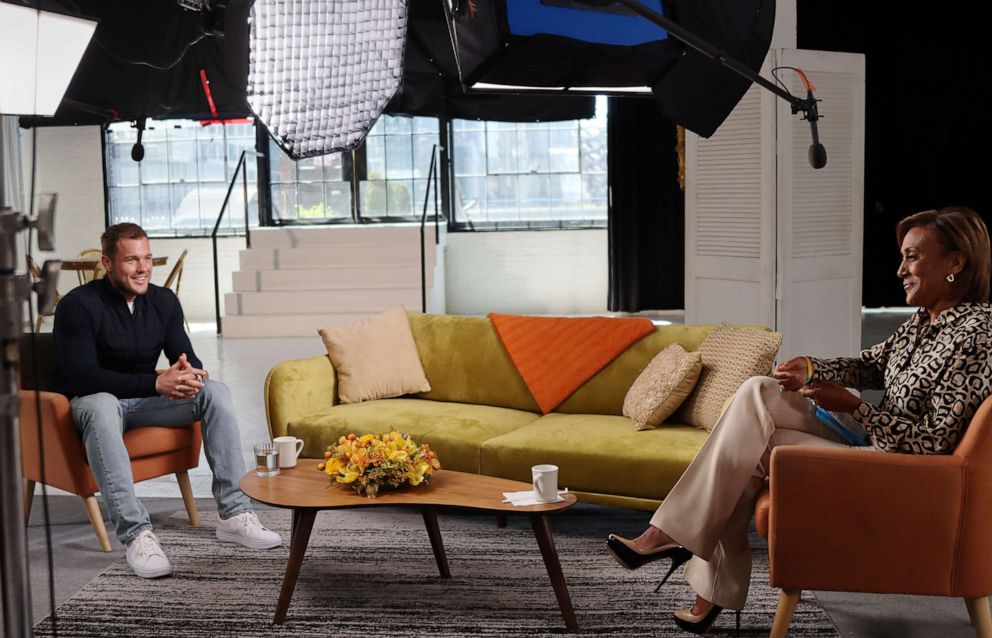 Randolph was granted a restraining order after accusing him of stalking and harassing her. She also filed a police report, alleging he put a tracking device on her car. Underwood later released a statement explaining he and Randolph had resolved their issues in private. She later dismissed the restraining order and requested the police drop their investigation.
The 29-year-old said he's gotten "love and support" of his friends and family and credited that with what helped him come out on "GMA."
Underwood, who also appeared on season 4 of "Bachelor in Paradise," offered advice to anyone struggling with their sexuality, telling them, "Keep fighting for you. Keep choosing you every morning."
"And when the time's ready or when the time's right and you're ready, do it on your own time," he added.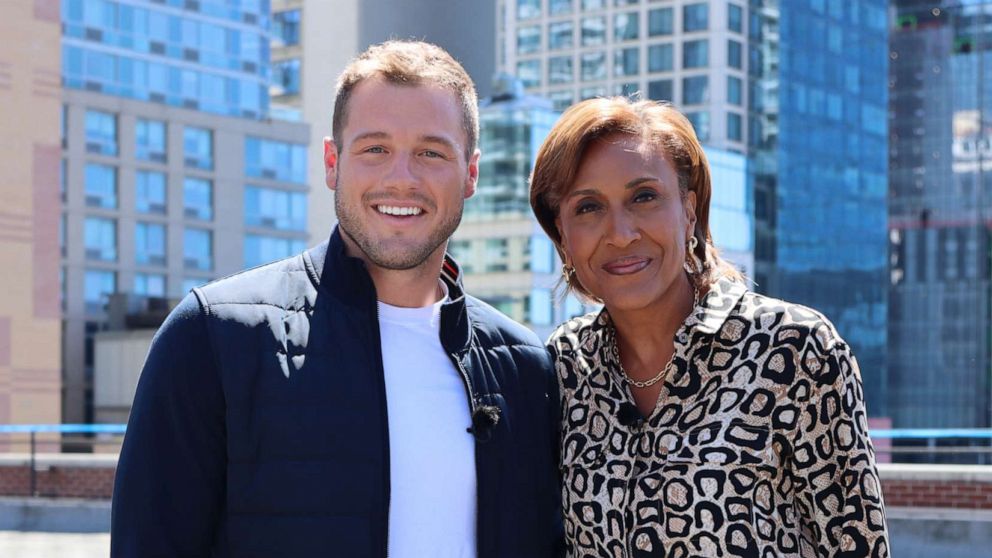 These days, Underwood said he is just "proud" of himself for how far he has come.
"I'm still the same Colton everybody met on TV. I'm still the same Colton to my friends and my family, I just happen to be able to share with people now all of me," he said. "And I am proud of that, you know? I am proud to be gay."
After Underwood's interview on "GMA," "Bachelor" producers sent their well wishes in a statement.
"We are so inspired by Colton Underwood's courage to embrace and pursue his authentic self," they said. "As firm believers in the power of love, we celebrate Colton's journey in the LGBTQIA+ community every step of the way."
Anthony Allen Ramos, GLAAD's head of talent, discussed the impact Underwood's coming out could have for others -- particularly those struggling because of their religion.
"Every LGBTQ person's journey to discovering and accepting their authentic self is different, and Colton Underwood's decision to share his truth with the public reminds us that there is no set timeline for coming out," Ramos said. "Given the large and loyal fandom who know Colton from 'The Bachelor,' his coming out and discussion of his faith will hopefully open eyes to the millions of out and proud LGBTQ people who are also people of faith."
Scroll down to see reactions from celebrities and Bachelor Nation:
Chris Harrison
Robin Roberts
"I shared with [Underwood] something my mother said when I told her about my sexuality, that I'm gay. And she said, 'God loves you because of who he is and not because of anything you do or don't do,'" Roberts said.
Andy Cohen
Billy Eichner
Onyeka Ehie, a contestant from Underwood's season of "The Bachelor"
Demi Burnett, a contestant from Underwood's season of "The Bachelor" who is also part of the LGBTQ community
Dan Levy
Meghan McCain
Tayshia Adams
Ashley Hebert
"There is nothing more freeing than living a life that is true to who you are. So happy for you @coltonunderwood," Ashley Hebert wrote on Instagram Stories.
Nicole Lopez-Alvar, a contestant from Underwood's season of "The Bachelor"
Kirpa Sudick, a contestant from Underwood's season of "The Bachelor"
"I'm really happy for Colton. I'm glad he's in a place where he's at peace and happy and healthy and that he can be his true authentic self," Kirpa Sudick said on Instagram Stories.
Tahzjuan Hawkins, a contestant from Underwood's season of "The Bachelor"