On Monday night's episode of "The Bachelorette," Becca Kufrin narrowed her options to two finalists after a bumpy and tearful week in the fantasy suites of Thailand.
First, Becca took Blake on a hike to a Buddhist temple in Chiang Mai. While the two connected with the spiritual teachings of the monks, Blake confessed that he's struggling with the idea of Becca falling in love with other men at the same time as him.
She tried to explain that she felt the same way when she was dating Arie Luyendyk last season on "The Bachelor." Arie infamously first proposed to Becca, then later changed his mind and broke off their engagement.
"I look for a reason to stay, not for a reason to leave," said Blake, attempting to explain that his feelings for her are stronger than anyone else's. "I love you a lot and I can see our future."
That did the trick, because Becca gave him the key to their fantasy suite, where the next morning the two seemed to be even closer.
Next, Becca took Jason to a Sunday market, where things took a turn for the worse. When she started talking about getting a home with Jason, Becca started to have a breakdown. She excused herself from the date and told one of the producers that it just didn't feel right -- she can't see a future with Jason.
Despite her sudden realization, Becca decided to go to dinner with Jason anyway because she said she owes it to him and to the relationship to see if they can get back on track. But when Jason confessed his love for Becca and asked her what she was thinking, she had to excuse herself again.
"Yes, I can see a future with Jason, but I can see it more with Garrett and Blake," Becca said through tears.
Eventually, Becca explained that to Jason and sent him home. After a very tearful goodbye, Becca cried in bed and said, "I literally just did to him what Arie did to me."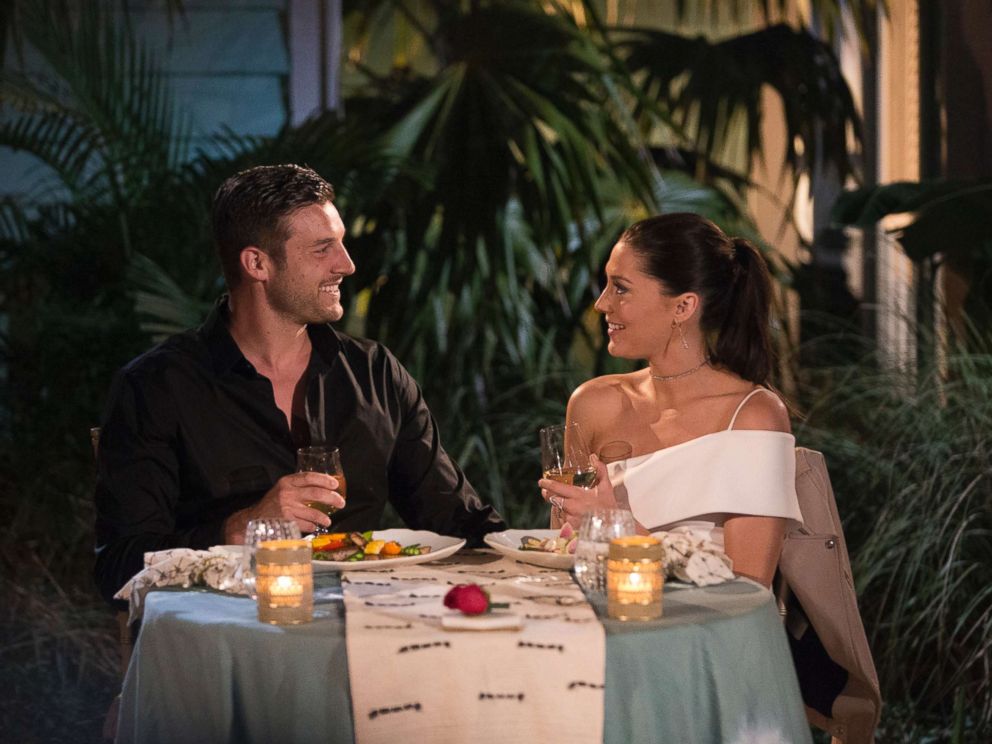 After the difficult breakup, Becca went on her final date of the week with Garrett, whom she took bamboo rafting. Later that evening, Becca tried to find out if Garrett could see a future with her because he hadn't yet told her he loved her.
"Seeing how you interacted with my family, I realized how much I truly do love you. You make me very happy. I hope you're the last woman I ever have to say that to," Garrett told Becca, earning him the key to the fantasy suite. The next morning, the two woke up to an even stronger connection and were excited about the future.
Before Becca could really move on, however, Jason returned to her hotel room for more answers after she blindsided him with the breakup. He gave her a gift, which was a scrapbook that tracked the timeline of their relationship.
"I really hope he finds somebody, and I know that he will, and she's gonna have to treat him like a king," Becca said.
Could Jason be the potential next "Bachelor" star?
At the final rose ceremony of the season, Becca gave them to Blake and Garrett, one of whom will presumably get down on one knee in two weeks and propose.
"The Bachelorette: Men Tell All" airs next Monday 8 p.m. EST on ABC, with the season finale the following week on Aug. 6.