Ben Affleck on his supportive friends in Hollywood, sobriety and new movie, Part 2
Paras Griffin/Getty Images for Warner Bros.
Ben Affleck has been lighting up Hollywood for more than 20 years, and while the Oscar-winning actor has gone through ups and downs in his personal life, he has newfound joy and meaning in sobriety and revealed his hopes for the future.
Affleck sat down for an exclusive interview with ABC News' Diane Sawyer, and opened up about relationships, professional and personal accomplishments, and what he now sees as his path ahead after bouts with depression, anxiety and addiction.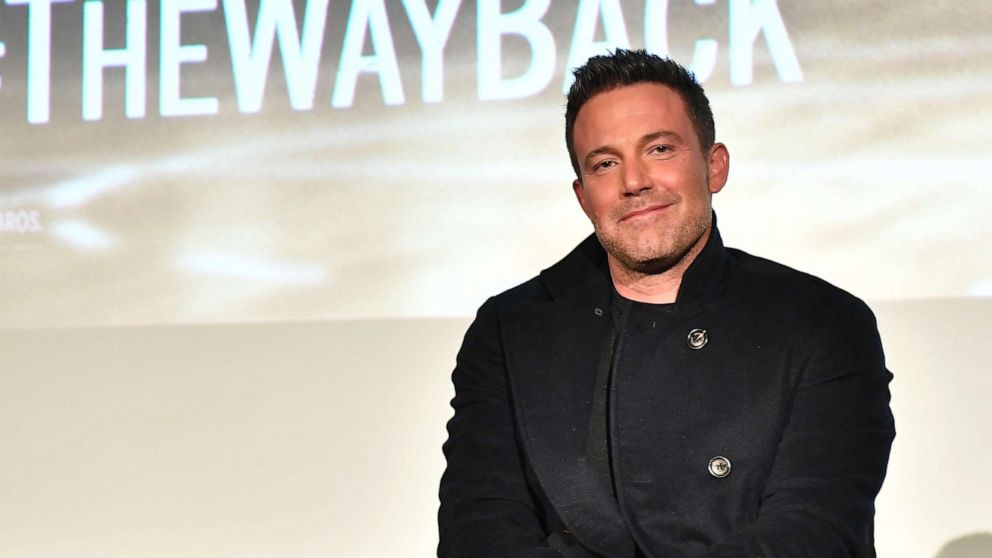 The actor said in five years from now, he wants people to say "Ben Affleck is sober and happy, and sees his kids three-and-a-half days a week -- has made three or four movies that are interesting to him, probably directed two that he's hopefully proud of. And is in a healthy, stable, loving, committed -- relationship."
At 47, Affleck said sobriety has taught him to appreciate a healthy day, and that he enjoys discipline and routines, like going to the gym in the morning, and work.
But the most important part of his daily life now is his role as a father to his three children with ex-wife Jennifer Garner.
"If it was one of my days with the kids, pick 'em up at 3 -- usually they have soccer, or a swim meet, or, you know, enough stuff that -- your time is mostly taken up as chauffeur," he said with a laugh.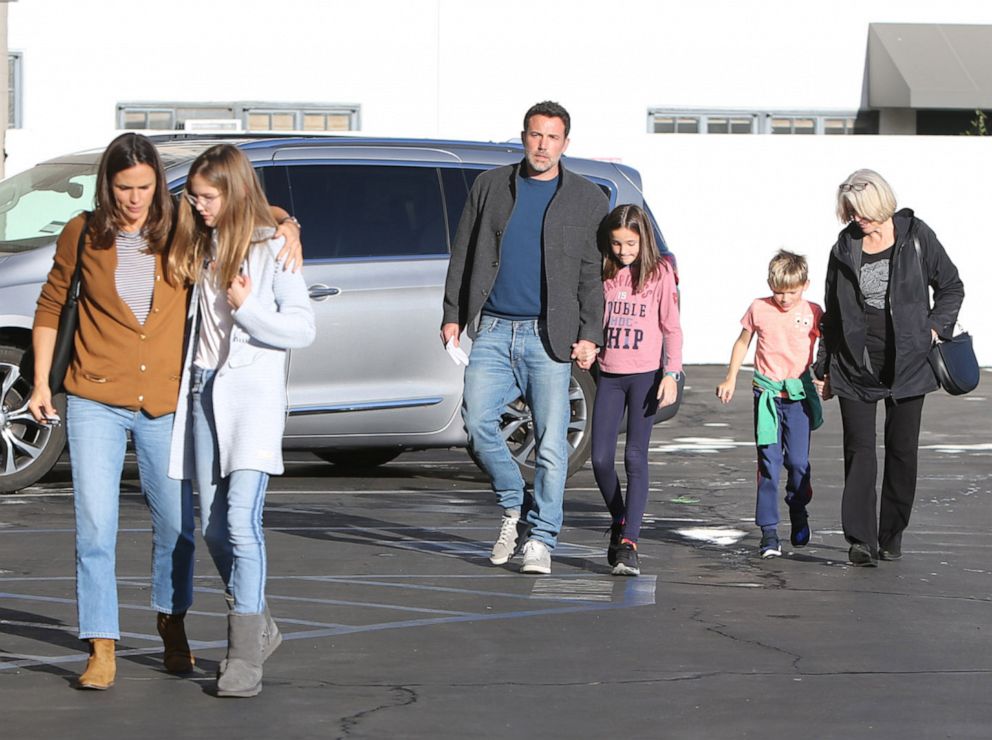 Another routine that has seemingly stuck with the actor is something that stemmed from his relationship with Garner.
The actor and filmmaker said he was raised religious, but admitted "I am not a very good Christian."
"I go to church with my kids -- because it was important to Jennifer. And now I go, too, and I like it quite a bit," he said. "I'd like to find some sort of sense of meaning and purpose."
For Affleck, a split family was never something he imagined for himself, but he knows he can't change the past.
"There are things that I would love to go back and change. I have regrets," he admitted. "I made plenty of mistakes, some big, some small."
"I wish I could go back in time and change all kinds of things. But I can't," he said.
Addiction has had a powerful genetic hold in his family, from his grandmother, an aunt and his father, down to his own personal bout with alcohol addiction.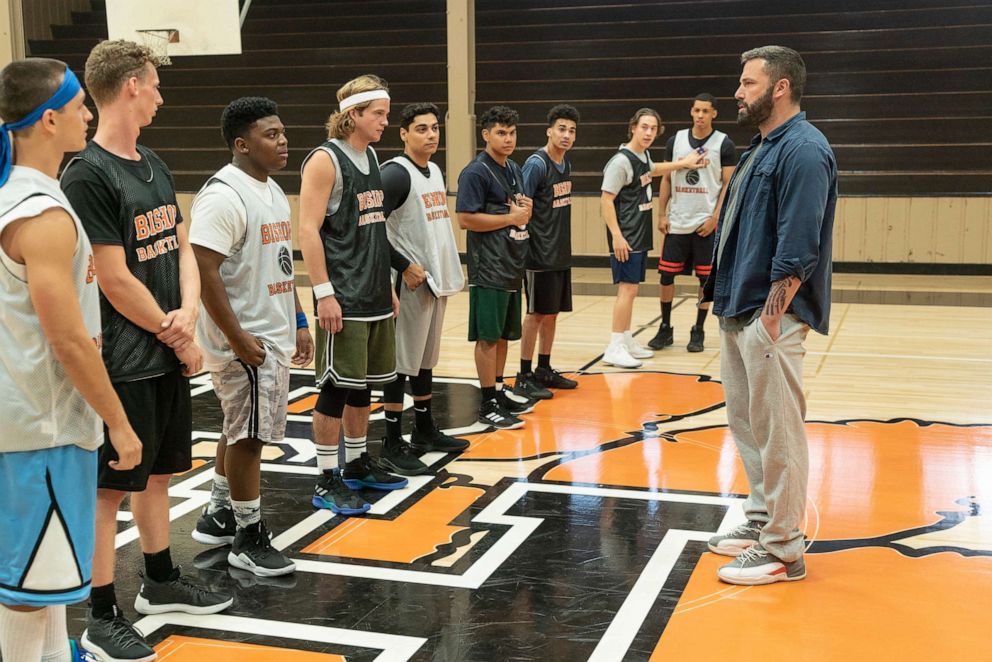 Affleck told Sawyer he has committed to being his best self, took a year and a half off "just to be dad" and has found clarity in his sobriety.
Affleck said he has a better understanding of the anxiety and depression that has haunted him for more than 20 years.
"I take medication -- I get depressed. I take antidepressants. They're very helpful for me," he said. "I've taken 'em since I was 26 years old, various different kinds. I've switched and tried this and tried that."
He added that at times there are "awful" side effects. "You'll come back and say, 'Why am I 60 pounds heavier?' And they go, 'Oh, well, you put on a little weight,'" he said with a laugh. "And you're, like, 'Oh. Oh. Well, thanks.'"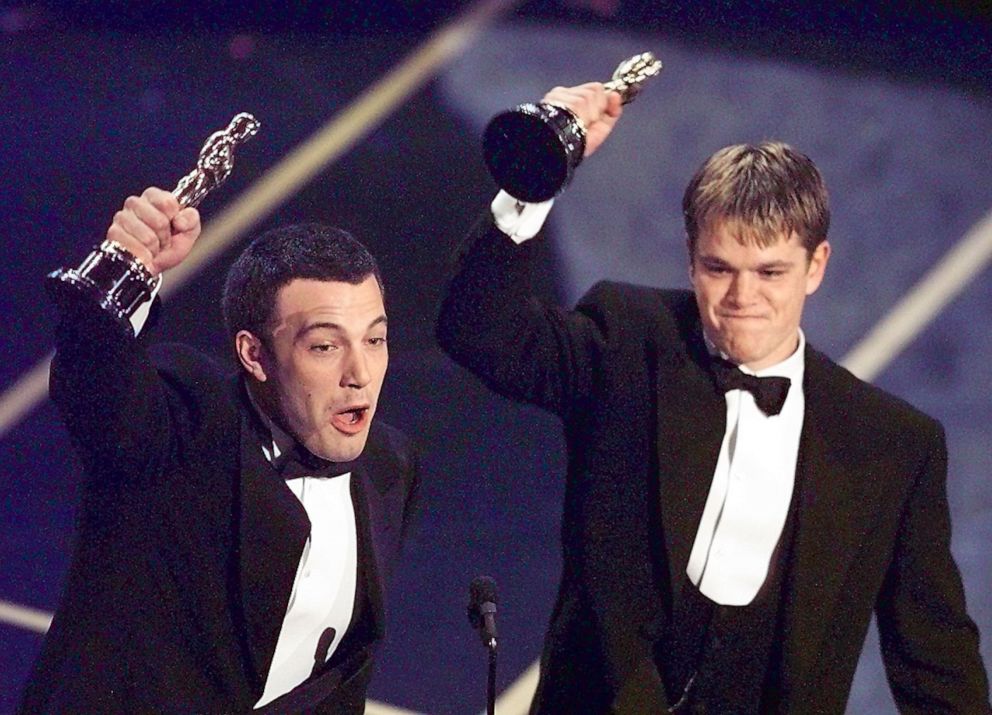 But the accomplished director and actor has had continued success in Hollywood, where it didn't take long in his early career to become a certified star.
Affleck won best original screenplay at the Academy Awards in 1998 for "Good Will Hunting" alongside fellow Bostonian and childhood friend Matt Damon, and the pair have remained close in their careers.
They recently teamed up and wrote a new screenplay together, "The Way Back." The film focuses on a former basketball star who struggles to overcome addiction and is called upon to coach a group of underdog basketball players who need to believe in themselves, all while he tries to reclaim his own life.
The question Affleck said he would ask himself now would be "What do you want?"
"The next -- maybe I got 40 more years -- what do you want that to look like?" he posited.
Affleck is well-read, funny, mischievous and always ready to make fun of himself, but the single Hollywood heartthrob said he's not interested in dating.
"I am not dating," he told Sawyer with a laugh. "I'm not on Tinder, Grindr -- Bumble, Humble -- I am not on any of them -- I know people who are on them. They have a fun time. And that's -- not me."
"I don't really see the virtue in, like, idle relationships," he explained. "[You] see a bunch of people and date a bunch of people. And that -- that doesn't so much interest me."
"I'm enormously lucky. I have three of the most fabulous children you'll ever see," he said. "I love them to death. They're my joy. They're my life."
"I have a career that I really like and I'm proud of," Affleck continued. "I would love to have -- a relationship that was deeply meaningful and one to which I could be deeply committed."