— -- Laura Dern, who scored a Golden Globe nomination for HBO's "Big Little Lies," said Reese Witherspoon is the most voracious texter among her female co-stars.
"She's teaching us other girls how to be better communicators, God love it," Dern said on "Good Morning America" today of her co-star.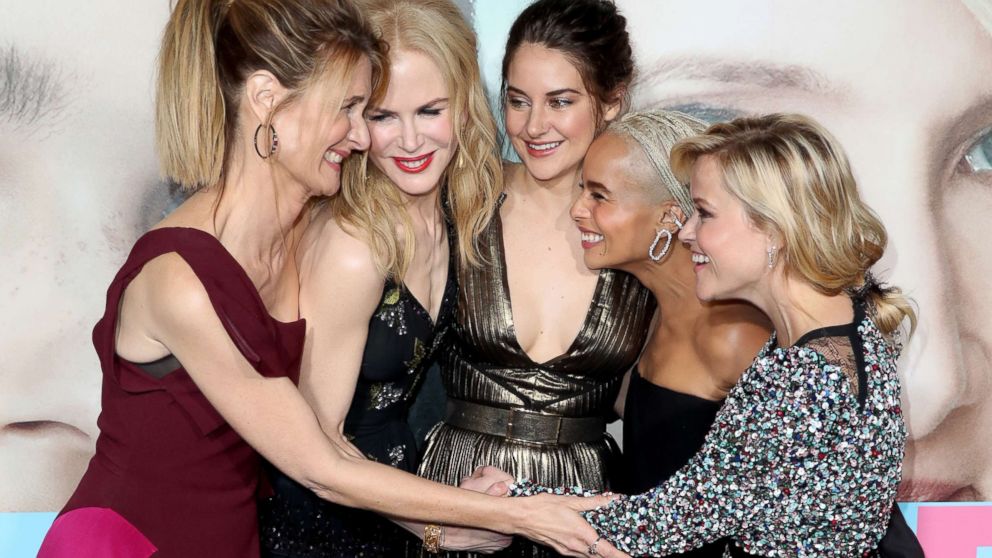 She said the women on the hit HBO series – Nicole Kidman, Reese Witherspoon, Shailene Woodley and Zoe Kravitz – are "constantly group texting."
"It's true," she added. "It's the beautiful thing of women getting to work together after years of being the only girl on a film. Suddenly you get to share parenting and struggles of the day, not just our work."
'Big Little Lies'
With news hitting of "Big Little Lies" season 2 returning as a limited series, Dern said the women of the cast are "excited."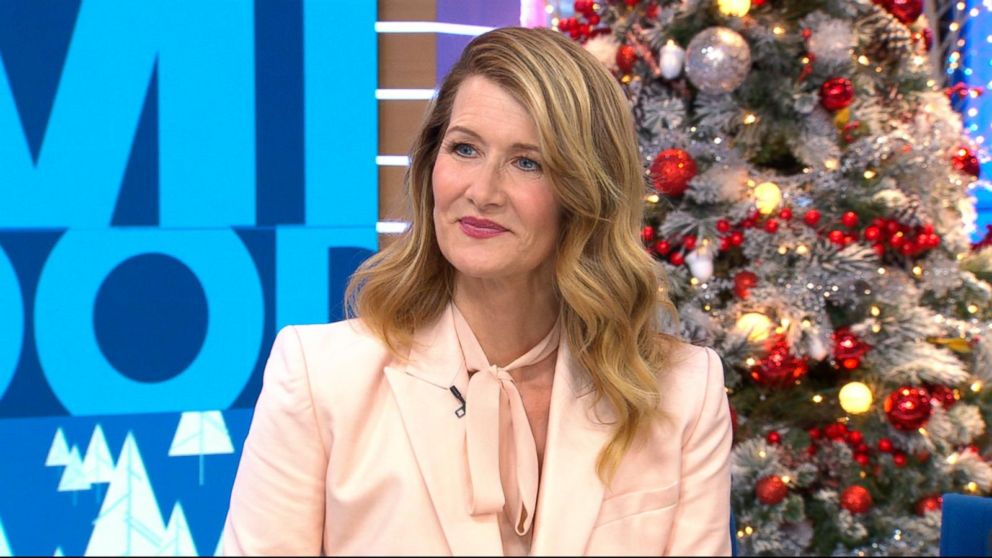 "We're all in the hands of the genius brain of David Kelley, so we'll see what he orchestrates for us," she said of the show's creator and writer. "We're in love with the characters and we're deep best friends now, this group of girls."
'Star Wars: The Last Jedi'
Dern, who plays Vice Admiral Amilyn Holdo in the highly-anticipated "Star Wars: The Last Jedi," which hits theaters tomorrow, said she got emotional during her first moments on set.
"It was incredible," she said. "It was odd because Rian Johnson makes such a protective, amazing environment as a director. So you walk on set, we'd been rehearsing, I'm in my costume and I'm there to do another day on a movie, and the camera starts rolling and I open my eyes and I saw C3PO and I started crying. I kind of blew my first take because I was so emotional. It's amazing."
Hanging out with Prince William and Prince Harry
Dern said she had a wonderful time at the "Star Wars" European premiere in London, especially because she got to chat with Prince William and Prince Harry about their beloved late mother, Princess Diana, whom she called "a true pioneer goddess."
"It was very beautiful to be with the royal highnesses," said Dern. "To be with William and Harry and actually speak to them about having had the privilege of knowing and meeting their mom at a royal premier, which was amazing. Knowing her, she was such an extraordinary woman, as we all know."
"She was so brilliant about film and music – a true pioneer goddess," she added.
'Jurassic Park'
Could Dern's "Jurassic Park" character, Ellie Sattler, be returning to the big screen? Perhaps.
"I love her. She's a feminist, she's awesome. She's incredible," Dern said of her character. "We love Ellie Sattler. I love that character, and working on that film was amazing."
"I think it might be time for some Ellie Sattler, but let's see. I don't know," the actress said with a smile.
ABC News and Lucasfilm, the production company behind "Star Wars," are both part of parent company Disney.