Binge This! Michael Strahan's picks for movies, TV shows and podcasts to watch and listen to while social distancing
Michael Strahan shares his bingeable picks
Null/Chuck Zlotnick/Marvel Studios
Amid the calls and mandates to stay home from coast-to-coast and around the world, we have more free time than ever.
From sci-fi thrillers and shows for the kids, there's something out there for everyone to enjoy while safely sheltering at home to keep our communities safe.
Our very own Michael Strahan shared some picks for what to binge on for the whole family and where to find them!
"Westworld"
Follow the dawn of artificial consciousness and the evolution of sin in this dark odyssey that begins in a world where every human appetite can be indulged. Aaron Paul, Vincent Cassel, Lena Waithe and Scott Mescudi join Evan Rachel Wood, Jeffrey Wright, Thandie Newton, Ed Harris and more for the upcoming third season, which will explore questions about the nature of our reality, free will and what makes us human.
You can stream "Westworld" via HBO NOW or HBO Go
"Invisible Man"
In the wake of movie theaters also shutting down, many theatrical releases have been quickly rerouted to digital release. Such is the case for "Invisible Man," which debuted in theaters on February, days before COVID-19 was declared a global pandemic. It stars Oliver Jackson-Cohen, Harriet Dyer and "The Handmaid Tale's" Elisabeth Moss.
You can stream "Invisible Man" right now on Amazon Prime Video, Google Play and iTunes.
San Diego Zoo live cams
Tigers, Koalas, Polar Bears, oh my!
Take a virtual trip to the zoo and see your favorite fur babies from the comfort of your home! It's free, fun and you can tune in any time for however long you want.
Choose your own destination and stream from the many live cams on the San Diego Zoo website.
The Disney Vault
Need a little more Disney in your life? Whether you're seeking action and adventure from the Marvel Cinematic Universe or chasing after a thought-provoking documentary from National Geographic, the Force is strong with Disney+.
Watch everything from your animated Disney classics like "Cinderella" and "Fantasia," to all-new originals like "The Imagineering Story," "Pixar in Real Life," "The Marvel Hero Project," "Star Girl" and more.
Disney+ also just dropped "Frozen 2" early in response to families staying home amid COVID-19 and it was just announced that Pixar's "Onward" will now be heading to the streaming platform on April 3.
You can stream all things Disney by subscribing to Disney+ or opt for the Disney+, Hulu and ESPN+ bundle.
"My Year with Dolly"
Esquire staff writer Justin Kirkland spent a year breaking down every Dolly Parton album.
Not a country music fan? No problem! This podcast is for anyone who loves history, music and just really fascinating storytelling. Plus, who doesn't love Dolly?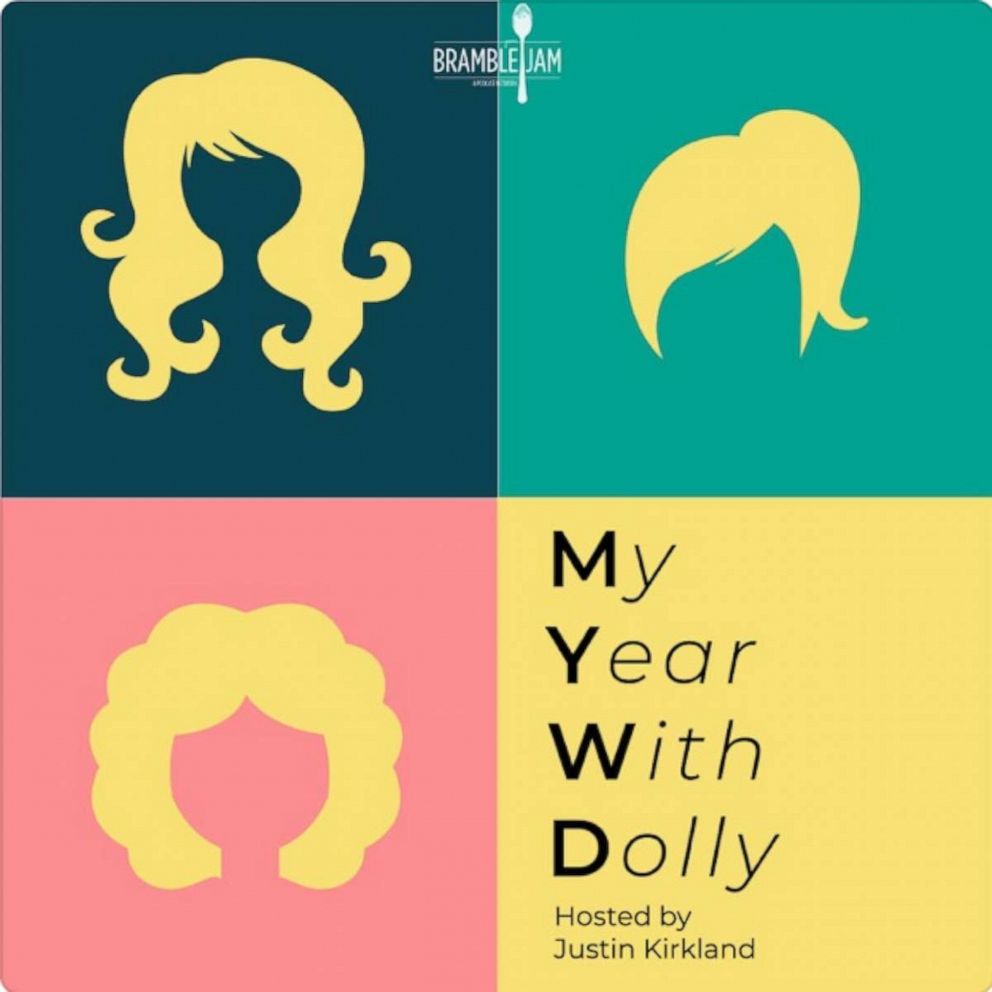 Each episode is broken up by a different year, going back to 1967. You can listen now on Spotify or Apple Podcasts.
"Lost"
A sudden plane crash leaves survivors stranded on a jungle island.
Debuting in 2004, it's arguably one of the most and one of the first bingeable series ever created.
You can stream the entire series now on Hulu.
The Walt Disney Company is the parent company of Disney+, Hulu, Marvel, Pixar, Lucafilm, National Geographic, ABC News and Good Morning America