— -- Tons of excited boys and girls will have a chance this weekend to check out "Black Panther" for free thanks to a grassroots effort that started locally out of Harlem, New York.
A grassroots campaign goes viral
New York native Frederick Joseph started a GoFundMe campaign earlier this year with the hope that he could send a few kids from the Boys & Girls Club of Harlem to see the film. His goal was motivated by the belief that children should see a hero they can relate to and recognize.
In just a few short months, his local campaign has climbed close to $50,000 raised, which will send over 400 kids from Harlem to the film. It also inspired GoFundMe to create other campaigns for hundreds of Boys & Girls Clubs around the world to give even more kids the opportunity to see the Marvel blockbuster, which will feature the first black superhero to have his own movie.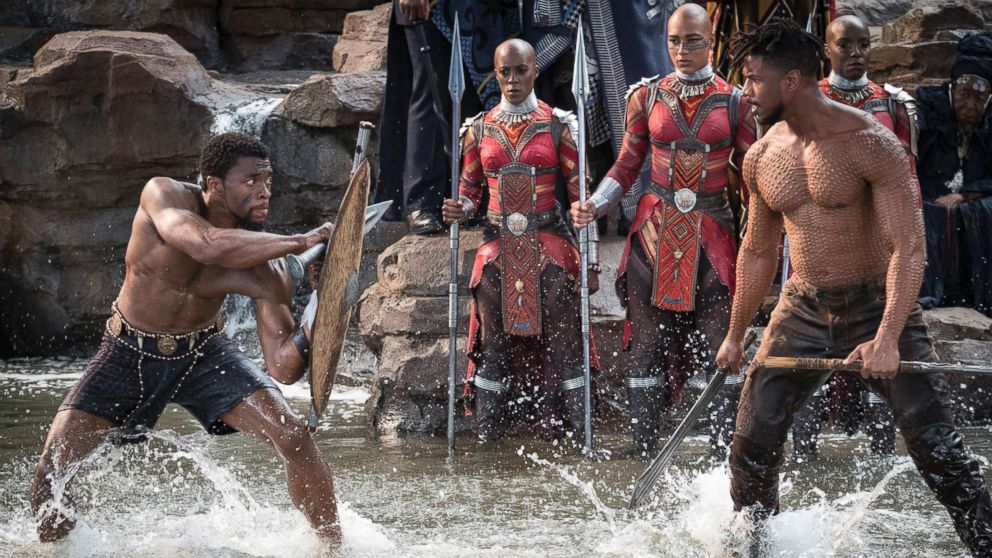 Joseph tells ABC News the challenge quickly went viral and, now, there are more than 350 campaigns like his around the globe, which have raised over $420,000 combined. Joseph recently appeared on "The Ellen DeGeneres Show," and he even plans to turn this success into a larger organization, WeHaveStories.org, to help further share rich, diverse stories like "Black Panther" to inspire kids like the ones who will now have a chance to see the film.
But what about the kids?
ABC News went to the Harlem Boys & Girls Club to ask them what the character means to them and let them share their excitement to journey to the fictional country of Wakanda.
'Black Panther' means 'anything is possible'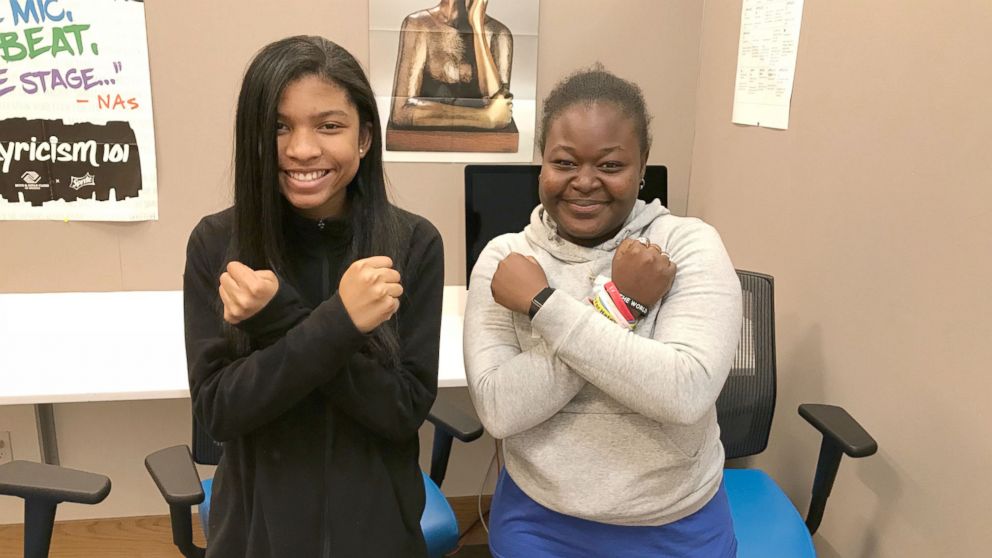 Amirah Zeba, 18
For Zeba, "Black Panther" gives her "hope."
"It tells you that anything is possible," she told ABC News. "I think it will give me motivation, every time I'm down, I'll think about 'Black Panther.'"
Nefertiti Jenkins, 12
Jenkins is as excited for the "action," along with the meaning behind the game-changing character.
The "huge" Marvel fan says she loves the Avengers' Thor and The Incredible Hulk but is excited to meet "the new king" of Wakanda.
"He's going to bring everything together," she said. "There's not that many African Americans onscreen and it shows that we can be there, too."
'The first black Avenger'
Dariel Estralla, 9
Though he's not quite part of the team yet, the 9-year-old said he's excited to "see the first black Avenger have his own movie."
Estralla said he instantly became a fan of Black Panther when he saw his first onscreen appearance in "Captain America: Civil War" two years ago.
"He moves around so fast," almost like a cat, Estralla said, though he still loves The Hulk and Captain America.
"Hulk, is just really strong and Captain America, he's just really brave," he added.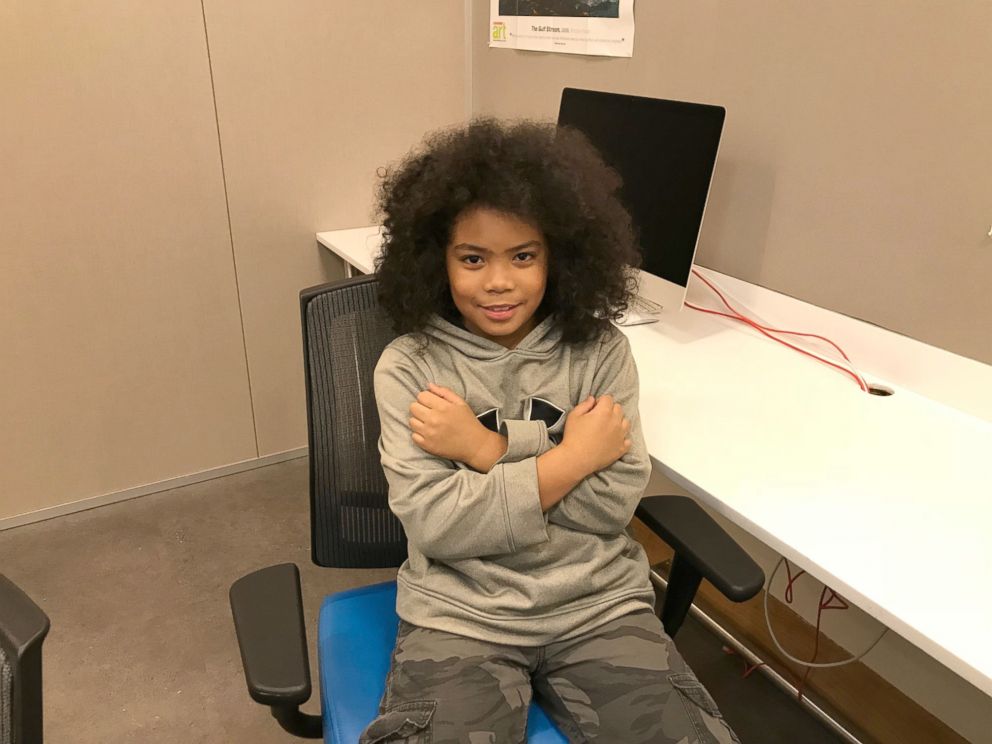 Rasha Joseph, 10
"I like watching superheroes fight" and save the day, Joseph said.
The 10-year-old also saw the Black Panther's first appearance onscreen in "Civil War" and has some unanswered questions about his father, the last Black Panther before T'Challa, who died in that film.
He hopes to also see his favorite Avenger, Iron Man, who is like Black Panther and uses technology to power his suit and defend his home country.
Melissa Rousseau, 10
"I'm excited for the movie because it's going to be really fun and my mom also likes these kinds of movies," Rousseau said.
Her favorite character in the film is Shuri, the Black Panther's younger sister, who is also a tech guru in Wakanda.
'Kids need to see more of themselves in positive places'
Dominique Jones, the executive director at the Boys & Girls Club of Harlem, thinks her kids said it best when they spoke about seeing a superhero that looks like them onscreen, which can inspire them to reach for the stars.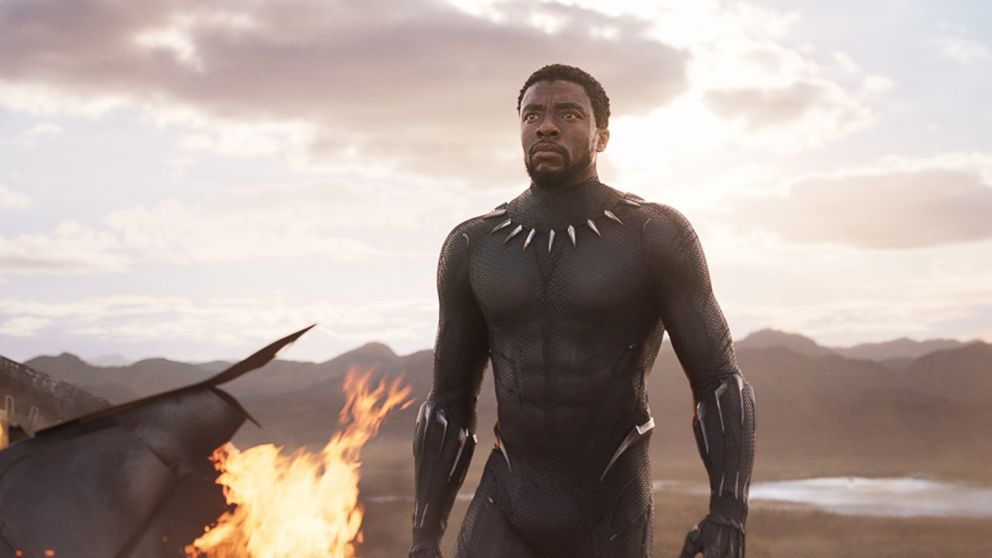 "The issue of representation is always important, not just in films, but at school, in life," she told ABC News. "Kids need to see more of themselves in positive places. We have to help our kids articulate what they aspire to be and help them tell their own stories."
Black Panther is not just a hero, she said, but a king and a fair ruler.
"As people of color, we can be self-determined to establish our own place in the world," she said. "This brings validity and honor and strength and passion to those goals."
She added, "[The only question is] how do we create more opportunities for kids like this?"
Marvel and ABC News are both owned by parent company Disney.