"Bridgerton" stars Phoebe Dynover and Regé-Jean Page joined "Good Morning America" virtually on Wednesday to discuss the latest hit from Shonda Rhimes' Shondaland.
The Netflix series, created by Chris Van Dusen and based on Julia Quinn's bestselling novels, is set in London during the Regency era and depicts the equally dramatic and romantic twists and turns of high society's courting season. The couple at the center of it all, Dynover's Daphne Bridgerton and Page's Simon Basset, aka the Duke of Hastings, have sparked the interest of viewers.
Page told "GMA" the chemistry between his character and Dynover's was "probably the easiest part" of the job for him.
"We were working with such wonderful material," the "Sylvie's Love" actor said. "The characters already existed ... and they have great chemistry in the books, so all we had to do was channel through this amazing chemistry that already existed."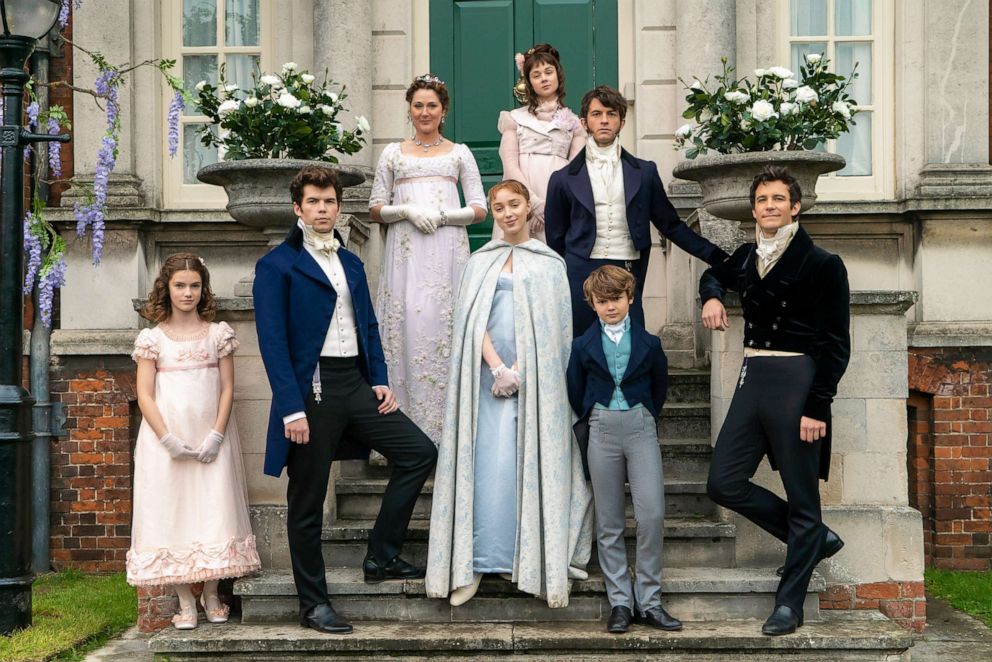 Part of the two stars bonding came with perfecting their dance moves for the numerous balls featured on "Bridgerton," and they would often practice together on the weekends after spending the week in rehearsals.
"We'd go around and kind of trip over each other's feet for a couple of hours," he remembered, "but that's a wonderful way to get to know someone and to get to trust someone because they have to literally catch you when they fall."
There was also an intimacy coordinator on the set to help make shooting the most passionate of scenes more comfortable for the actors, with Page saying it felt like "an incredibly natural" thing to have in place.
Go behind the scenes of "Bridgerton" with creator Chris Van Dusen and author Julia Quinn
"It was so great to have an intimacy coordinator," Dynover said. "We blocked every scene weeks before we started shooting them, so by the time we got to set, we knew exactly what we were doing, and we both felt safe. I think it just made the whole experience a lot easier and nicer for both of us."
This show doesn't look like other period pieces you may have seen set in the early 1800s. The cast of characters is effortlessly diverse -- look no further than the queen, who is played by Golda Rosheuvel, an actress of color.
"Bridgerton" also doesn't sound like what you might expect, often featuring instrumentals of today's most popular songs. In one scene, for example, Ariana Grande's "thank u, next" can be heard.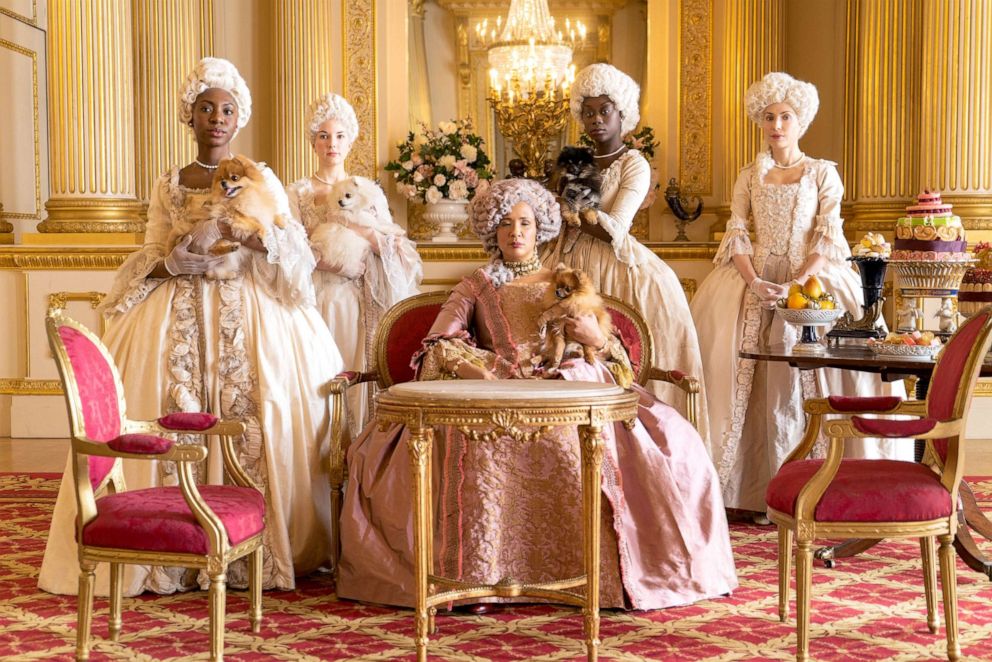 The song is a "perfect" fit for the scene -- at least as far as Page is concerned. "There's some aggressive Tinder-swiping left, except in real life, at the ball," he said. "It's very 'thank u, next.'"
Dynover said the series is a "reimagined world" of the historical era, with the music and dancing being a "really special part" of the experience. "It has so many modern elements," the "Younger" actress continued. The music is so influential and the costumes and everything is just a heightened world."
One of the perks of the role for Dynover was the opportunity to wear 104 stunning dresses. Luckily for her, she was only subjected to wearing a half corset to help get the dresses "fitted to perfection."
"The hard work that was put into making those costumes, it was just such a joy to be a part of it, honestly," Dynover said. "It was amazing. It's every 11-year-old girl's dream. It was mine, anyway."