Fallout from Grammy nominations backlash after perceived snubs
Like 2020 itself, the records released this year offered many surprises. The year may have been impossibly difficult, but at least there were plenty of excellent songs and albums to distract us from everything going on in the world.
Here are the 50 best albums of 2020.
50. Miley Cyrus – "Plastic Hearts" This is Miley Cyrus' strongest album to date, offering up a confident mix of retro-'80s grooves, startlingly commanding rock performances and country-tinged ballads. Cyrus has never sounded more assured as an artist and her voice has become a booming, wonderfully raspy instrument, able to handle the bright pop of "Midnight Sky," the wonderful ballad "Angels Like Us" and the slick Nine Inch Nails-esque electro-funk of "Gimme What I Want" with equal strength. Like 2017's country-themed "Younger Now," "Plastic Hearts" shows real growth on Cyrus' part. She's no longer the kid repeatedly sticking her tongue out for shock value. She's becoming a thrilling and commanding talent.
49. Deftones – "Ohms" Nine studio albums in and Deftones still remain one of the most consistently reliable and undeniably explosive rock acts around. The formula is evergreen, but "Ohms" distinguishes itself as it seesaws between quieter synth passages and blistering metal. This is a thunderous record, but there is some beauty just under the surface. "Urantia" goes from a thick, machine-gun guitar-line to some slight, low-key industrial touches. "Error" opens with a guitar-squall and quick beat that eventually both give way to a chorus that is deceptively lush. By Deftones' standards, the title track is a major-key party-level banger and "The Link is Dead" is a thrilling dystopian rager. Deftones know their strengths quite well.
48. Skyzoo – "Milestones" This 24-minute EP from Brooklyn rapper Skyzoo packs a bigger punch than its brief length would imply. Mostly this is a personal exercise, reflecting on fatherhood. Skyzoo talks about both his own father and his experiences as a father, himself. Over slick, smooth, impeccably crafted beats, he illustrates memories of jumping off stoops on opener, "Memory Serves Me," and talks about his youth with a poignant mix of clever narrative and nostalgia on "Eyes Wide Shut," all while dealing with the insomnia that comes with new fatherhood. This is a richly appealing set, constructed with care. The use of Horace Silver's classic "Song for My Father" as the basis for this set's "Song For Fathers" is not only inspired, but it also shows great taste. This is a necessary love letter to fatherhood.
47. Lyric Jones – "Closer Than They Appear" On this amazing 22-minute EP, Boston-bred, Los Angeles rapper Lyric Jones combines wisdom, strong lyricism and smoothness into an intriguing blend. Jones is topical, as she weaves mentions of the coronavirus as well as Sandra Bland and Breonna Taylor into the track "Face to Face." There's a lot on her mind and she delivers her flows with the relaxed skills of a top-notch emcee. "Rock On" is the kind of track you'll immediately want to blast, meanwhile she fits in perfectly next to her guests Little Brother, who appear on "Crusin'." She packs major power on "What to Say" and embraces a slick Latin groove on "Angelina." With its appealing mix of lyrical dexterity and impressively buttery grooves, this brief set will leave you wanting more.
46. Jessie Ware – "What's Your Pleasure?" On her fourth album, British singer Jessie Ware trades in her stately mix of pop and R&B for club-ready grooves. Think of this as a more organic, more analog sounding, funky answer to records like Dua Lipa's "Future Nostalgia." Like that record, this one is rooted in strong '80s influence. Tracks like "Ooh La La," the beautiful "Adore You," the slick and slithering "In Your Eyes" and the driving title track seem to be coated in a layer of appealing grime that recalls underground club music. "Mirage (Don't Stop)," for instance, almost softly echoes "Off the Wall"-era Michael Jackson with a strong, yet subtle appeal. This is meant to be blasted on vinyl in a room packed with flashing neon signs.
45. Gorillaz – "Song Machine, Season One: Strange Timez" (Deluxe) "Song Machine, Season One: Strange Timez," a collection of songs that were initially released in small chunks during the pandemic, recalls Gorilliaz's first two records -- stone cold, genre-defying classics. Visionary musical leader Damon Albarn not only makes much better use of his guests than he has in a while, but also delivers the group's loosest, least-labored set in well over a decade. When The Cure's Robert Smith comes in at the beginning of "Strange Timez" or Beck glides onto the track on "The Valley of the Pagans," it is seamless. Peter Hook's bass on "Aries" brings to mind his classic New Order work, while ScHoolboy Q brings "Pac Man" to life. This is a stunning record that somehow doesn't seem out of place with Elton John and 6LACK on the same track. It's just an all-inclusive audio party.
44. Carly Rae Jepsen – "Dedicated Side B" If you liked "Dedicated" last year, its equally impressive, neon-pop follow-up will impress you as well. Like "Emotion" before it, Jepsen has split "Dedicated" into two pieces. While "Emotion Side B" was an EP of impressive leftover tracks, the second volume of "Dedicated" shines immediately as brightly as its predecessor and carries equal heft. Songs like "This Love Isn't Crazy," "This is What They Say," "Summer Love," the Bleachers-assisted "Comeback," the soft ballad, "Heartbeat" and the funky "Window" all gleam with a bold, retro-'80's sheen. "Call Me Maybe" is still her biggest hit, but Carly Rae Jepsen has really found a reliable, respectable niche.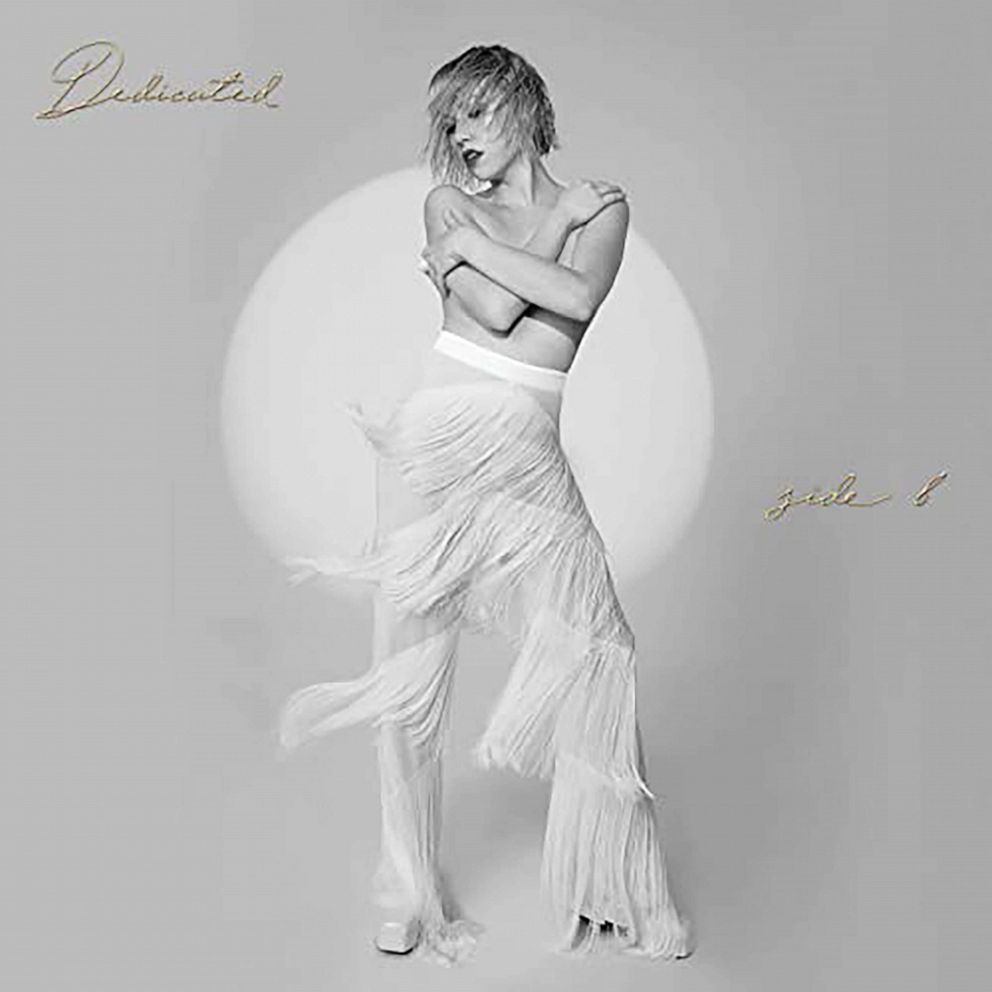 43. Charli XCX – "How I'm Feeling Now" Charli XCX follows up last year's creative breakthrough, "Charli," with the equally impressive "How I'm Feeling Now," a quickly recorded, highly experimental set created at the dawn of the COVID-19 shutdowns. "Pink Diamond" and "Forever" start the set off with explosive, fuzzy pop bombast. In the crowded, electro-pop landscape, Charli continues to find a unique sound. The quickly spinning sounds on "Detonate," the awesomely fresh building groove of "Enemy," and the cleverly manipulated "C2.0" all show some appealing sonic ingenuity. Charli XCX has found a core sound in taking what would otherwise be abrasive and giving it a rich, pop sugar coat.
42. Grimes – "Miss Anthropocene" Besides making headlines for her relationship with Elon Musk and their numerically monikered baby, Grimes also released a challenging new record, "Miss Anthropocene," this year. No doubt, the two strongest highlights are the very '90s-influenced, introverted, melancholy ballad "Delete Forever" and the bouncy, fatalistic romp "You'll Miss Me When I'm not Around." Other highlights include the bass-y, loose workout "So Heavy I Fell Through the Earth" and the echo-drenched, goth-gospel of "New Gods." This is a record that isn't often easy to absorb, but it shows immense range. Often awash with sound, this collection continues Grimes' evolution into an alternative-pop titan.
41. Supermilk – "Death is the Best Thing for You Now" Last year, there was great sadness when blossoming London-based rock band Doe suddenly broke up after releasing two excellent full-lengths and another great compilation. Supermilk is the project from former Doe drummer Jake Popyura and it is amazing how much "Death is the Best Thing for You Now" recalls the greatness of his previous band. From the wonderfully off-kilter bounce that fuels "Bullheaded Boy" to the slow-burning buzz-bin quality of "Agony Anne," this is an album that indie-rock and fuzz-pop fans should hear. There's a raw sense of experimentation that gives this record its backbone, from the hard-hitting "Thelma" to the expertly assembled "Light." The spirit of Doe for now lives on in Supermilk.
40. Stone Temple Pilots – "Perdida" It feels like this year's "Perdida" serves as a much better reboot of Stone Temple Pilots than their enjoyable, self-titled 2018 release. A collection of delicate ballads, standouts like "Fare thee Well," "Three Wishes," "She's My Queen" and "You Found Yourself While Losing Your Heart" are so expertly crafted that all other elements fall by the wayside. Here's where Jeff Gutt confidently cements his place as STP's new front man as the initial shock of his vocal resemblance to Scott Weiland wears off and he really is allowed to shine in his own light. This feels like the record they needed to get out of their system. It's a step forward.
39. Beabadoobee – "Fake It Flowers" The timeless, anthemic fuzz-pop heard on the debut album from singer-songwriter Beabadoobee recalls the work of everyone from the Sundays to the Darling Buds. There's a booming exuberance to standouts like "Care" and "Dye it Red." "Worth It" churns away with authority, while the quietly ethereal "Back to Mars" simmers. Indeed, this is a record packed with strong highlights, indicating that this singer-songwriter has a huge future ahead of her. You might find yourself wishing that U.S. "alternative" radio still championed songs like the hard-hitting "Charlie Brown" and "Sorry." This feels like a lost gem from the '90s in the best way.
38. The Killers – "Imploding the Mirage" There's a stunning looseness to this set, which recalls the sound of the band's 2004 debut, "Hot Fuss." It is as if Brandon Flowers and company woke up and were willing to experiment again, giving these giant, '80s-influenced stadium boomers a sense of purpose, informed by some strong influence from the likes of U2, Bruce Springsteen and a pre-disgrace Ryan Adams. "My Own Soul's Warning," "Dying Breed" and "Caution" are all undeniable. When k.d. lang shows up to sing on "Lightning Fields" she gives the song an unexpected lift. The weird, funky bounce of "Fire in Bone" sounds both bold and unusual. "Imploding the Mirage" feels like a well-overdue return to excellence.
37. Courtney Marie Andrews – "Old Flowers" On her third album since switching from indie-folk to country, Courtney Marie Andrews continues to be an excellent fit for the genre. Songs like "Burlap String," "Together or Alone" and "If I Told" all put her in a classic mold. This is the kind of vintage songwriting you wish was still widely championed. The serene build of the heartbroken "If I Told" and the way "Carnival Dream" swells into a sound that is packed with both catharsis and a bit of menace, are just two key star-making moments here. Andrews has been making great records for a while now. Even before the country shift, her clear, well-honed voice set her apart from the pack. "Old Flowers" is yet another extremely worthy release.
36. Phantom Planet – "Devastator" Still probably best known for their song "California" -- especially to "The O.C." fans -- and the fact that actor Jason Schwartzman used to be their drummer, Phantom Planet came back to release their first new album since 2008's "Raise the Dead." From the distinct drive of "Balisong" to the upbeat, almost reggae-hued "Only One," it is evident that not a step was lost during the 12-year gap. Alex Greenwald's voice is in as fine a form as ever and the band members are willing to still mix songs with great pop hooks with elements of experimentation. The strange psychedelic rise at the end of "Party Animal" has a booming, late Beatles-era quality, while "Through the Trees" makes the most of both a beautiful instrumental build and a tune with a lot of unusual left turns. "Dear Dead End" has an essence that mixes kitsch-y elevator music cha-cha and some strong possible Kinks influence.
35. Alanis Morissette – "Such Pretty Forks in the Road" Alanis Morissette's unique approach still remains intact on "Such Pretty Forks in the Road." What makes this album so appealing is that Morissette has reconnected with her angst. "Reasons I Drink," for instance, seems very much in Morissette's classic mold, even if it has a more mature perspective. Still, it is comforting that the 21-year-old who was raging on "You Ought to Know" grew up to be the 46-year-old loving mother on "Ablaze." This is a quieter, more piano-driven album than "Jagged Little Pill" or "Supposed Former Infatuation Junkie," but key tracks like "Losing the Plot" and "Nemesis" never lack intensity.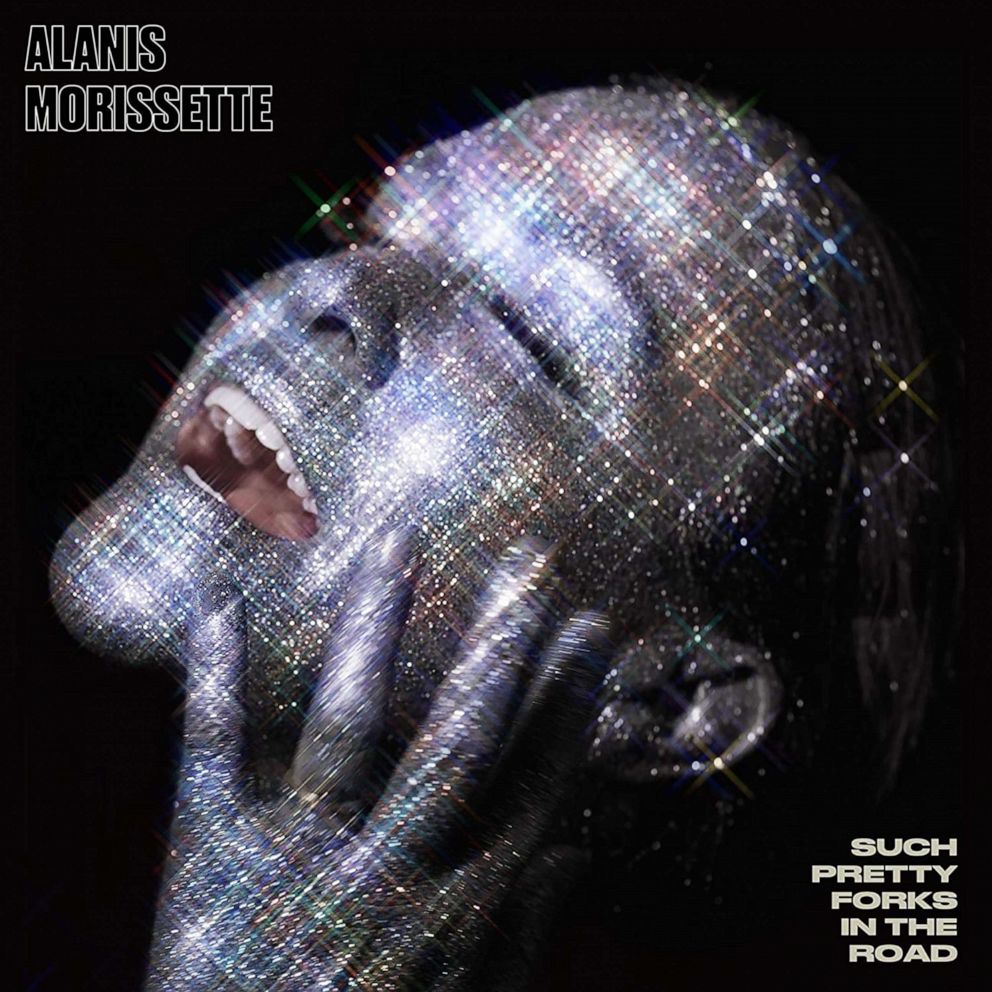 34. Lisa Ramey – "Surrender" The debut album from singer Lisa Ramey combines rock, R&B, funk and pop into a unique concoction. Ramey, who was once a contestant on "The Voice," seems most at home behind a heavy wall of sound. She almost catches a charge when the guitars kick in on "Creeping Along" and the build of "Didn't You" provides the perfect springboard for Ramey to send her voice off into the stratosphere. She also shows her versatility on quieter, numbers like "Open Wide" and "Hymn," and she is able to sizzle on "Clear Your Mind." "You Ain't My Friend" and the murderous "KMB" ooze attitude while delivering dynamic pop hooks. Ramey is a singer, adept at telling stories with her songs and making you feel like she has lived every word.
33. Incubus – "Trust Fall (Side B)" There isn't a single dud among the five songs that make up the second half of 2015's "Trust Fall (Side A)" EP. "Karma, Come Back" is an atmospheric number, with a hard, nearly prog-rock center. "Our Love" is an appealing pop-rock anthem with some stunning, closing guitar work. "Into the Summer" is a retro-'80s rocker that mixes some silky funk with a "Stranger Things" energy. "On Without Me" is a radio-ready, breakup-fueled rocker that ranks among the band's best work. "Paper Cuts" is an unusual, intimate piano ballad. In less than 20 minutes, the band takes its listeners on quite a journey. Twenty-one years after breaking through with their album "Make Yourself," the members of Incubus prove they may still have some of the best work of their career ahead of them.
32. Norah Jones – "Pick Me Up Off the Floor" As you might expect, Norah Jones' seventh full-length album is another collection of expertly orchestrated jazzy piano numbers with occasional hints of country twang. Jones expertly sings the blues on "Heartbroken, Day After" and finds a soulful rock core on "Flame Twin." She paints an intimate sonic portrait that doesn't seem like it is from this time on "How I Weep," delivers a damaged kiss-off torch-song on "This Life" and gives us a jazz-infused slice of folk-rock on "I'm Alive." Really, with each successive release, Jones becomes a more fascinating performer.
31. Sad13 – "Haunted Painting" If you are familiar with Sadie Dupuis' band Speedy Ortiz or her previous record under her Sad13 moniker, you know that "Haunted Painting" is a record full of uniquely off-kilter melodies informed by alternative rock and left-field pop influences. "WTD?" is an appealing radio-ready alt-rock song, "Hysterical" is a tremendously bombastic slice of lo-fi pop and "Ghost (of a Good Time)" packs the excitement of an unhinging carnival ride into its 3 minutes and 52 seconds. Dupuis still brings to mind the likes of Liz Phair and Tracy Bonham, but her knack for spiky, weaving tunes on songs like "Good Grief" and "Ruby Wand" is all her own.
30. John Legend – "Bigger Love" John Legend's seventh album, "Bigger Love," combines all of his strengths into something that isn't easy to compartmentalize. While opener "Ooh Laa" brings to mind the Flamingos' version of "I Only Have Eyes for You," its followup, "Actions," turns Dr. Dre's "The Next Episode" into something smooth and beautiful. "Wild" is a show-stopping love ballad. The tropical sounding title-track moves with great ease and the Jhené Aiko-assisted "U Move, I Move" possesses a hushed elegance. Really, this record shows Legend as a smooth R&B songsmith one moment, a strong, organic singer-songwriter the next and then gives him a small dose of hip-hop swagger to work with later. He also takes some risks on songs like the outside-of-the-box, half-spoken groove "Favorite Place." There's even hushed beauty in the acoustic-guitar-led "Conversations in the Dark." As an album, "Bigger Love" impresses with its sheer eclecticism. It is no surprise that Legend is up to the task.
29. Pearl Jam – "Gigaton" Pearl Jam's first album in seven years is a most-appealing and enjoyable set. Sure, longtime fans may gripe about the band's embrace of electronics on the mesmerizing "Dance of the Clairvoyants," but after nearly 30 years together, the band needs to figure out how expand their sound. Those who take objection to that first single may enjoy rockers like "Superblood Wolfmoon," "Who Ever Said" or "Quick Escape." Even the album's closing ballads, "Retrograde" and "River Cross," evoke memories of their '90s output. Eddie Vedder, unsurprisingly, still commands a room and Pearl Jam are doing just fine in 2020.
28. Public Enemy – "What You Gonna do when the Grid Goes Down?" This year, after nearly 25 years away from their key major-label home, Public Enemy re-signed with Def Jam and released "What You Gonna do when the Grid Goes Down?" The record is equal parts a tribute to the hip-hop pioneers' legacy and a 2020 state of affairs. "State of the Union (STFU)," assisted by DJ Premier, is a direct message to the current occupant of the White House. Their updated version of "Fight the Power" with Nas, Rapsody, Black Thought, Jahi, YG and Questlove, sadly still packs the same relevant punch as it did in 1989. They also revisit "Public Enemy No. 1," retitled "Public Enemy Number Won," with the surviving members of the Beastie Boys and Run-DMC. Other highlights include "Toxic," the Cypress Hill and George Clinton-assisted "GRID," and "Smash the Crowd," featuring Ice-T and PMD. The members of Public Enemy are here exactly when we need them.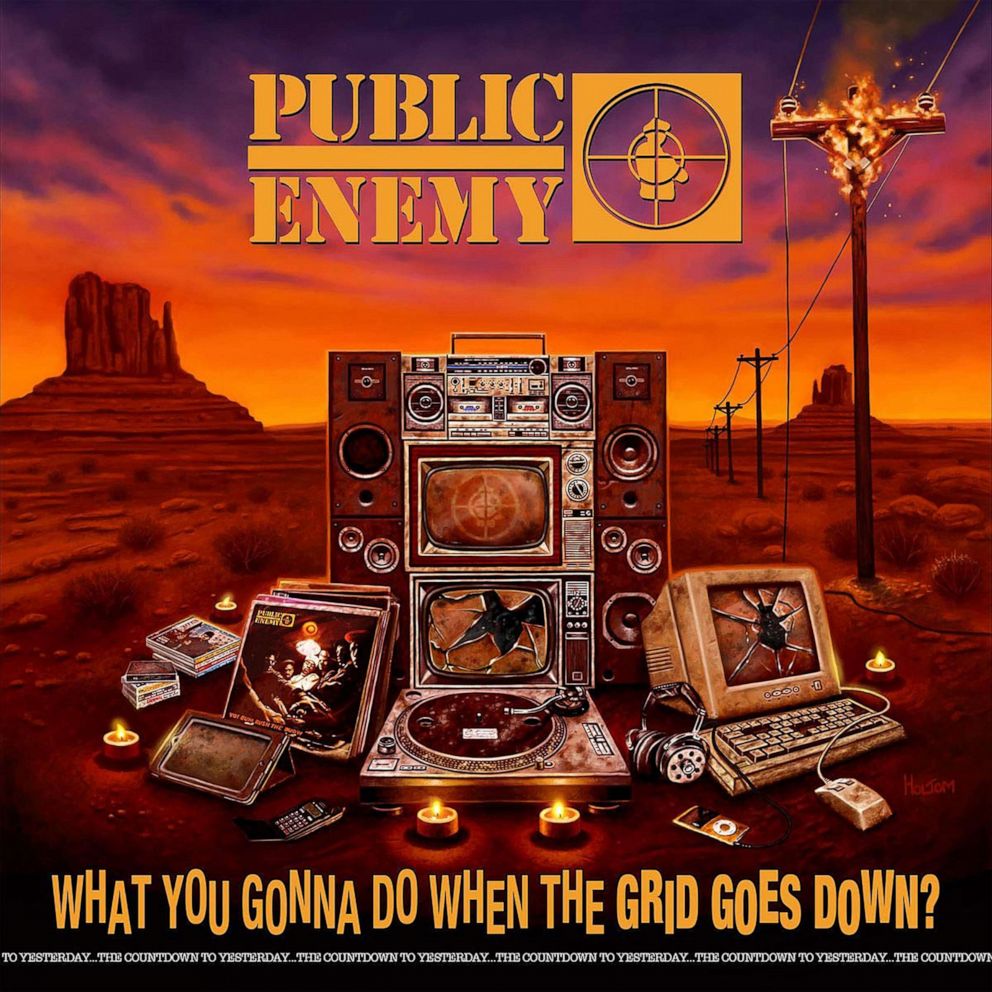 27. Hum – "Inlet" When Hum dropped their first album in 22 years, it was a big deal for those who love their blend of hard-edged, expansive, somewhat grungy space-rock. "Inlet" doesn't disappoint, capturing the band's signature sound over 8 tracks and 55 minutes. Key highlights, like "Waves," "Cloud City," "The Summoning" and the nine-minute "Desert Rambler," are all impressive. If you love dense, heavy guitars and thick atmospheric elements, there is something almost meditative about putting a record like this on and just letting it wash over you. Welcome back, Hum!
26. The Beths – "Jump Rope Gazers" "Jump Rope Gazers" finds the New Zealand band experimenting with slower tempos to great success on songs like the beautifully lush title track "Do You Want Me Now" and "You are a Beam of Light." The fans of the mighty punch of the previous record will find plenty to enjoy with "Not Getting Excited" and "Dying to Believe." While this record is slightly more subdued compared to its predecessor, expanding into slower material was a necessary move to widen the band's sound. The Beths continue to deliver insistent indie rock.
25. Haim – "Women in Music Pt. III" Haim's third album, "Women in Music Pt. III," is their strongest record to date. Songs like the bass and sax-driven "Summer Girl" and the hushed dance groove of "Now I'm In It" are tacked on as "bonus tracks," but they are equal to other highlights, like "The Steps" and "I Know Alone." Mental health and feelings of isolation seem to be recurring lyrical themes here and the subject is dealt with in a very frank personal way. Elsewhere on the record, songs like "I Don't Wanna" and "Gasoline" are fueled by the retro sound that brought the sisters their initial fame. This is a solid, appealingly nuanced record, rich with substance.
24. Angel Olsen – "Whole New Mess" This is a much more raw cousin to last year's "All Mirrors." The "All Mirrors" version of "New Love Cassette" sounds like lush synth-pop compared to the "Whole New Mess" version, titled "(New Love) Cassette," which sounds like lo-fi grungy blues. Similarly, the atmospheric "Lark" on "All Mirrors" is really stripped down as this set's "Lark Song." In essence, it is hard to say which of these two records is better. Both of them show Olsen's work in very different light. An exercise like this shows just how much of an impact production and arrangement choices can make in the long run. It is excellent that both of these records exist.
23. Meg Myers – "Thank U 4 Taking Me 2 the Disco I'd Like 2 Go Home Now" Meg Myers seems like an artist that pop radio should love. Songs like "Breaks My Back" and "Any Way You Wanna Love" embrace the modernized retro-'80s revisionism that seems to be all the rage these days. Of course, "Grizzly" shows that she is also influenced by the punk and grunge of the '90s. Put that together with Myers' ability to pull off sincere ballads like "Hurt" and "Sweet Liar" and it is evident that she is quite a captivating force. The mainstream just needs to catch up to her.
22. Bob Mould – "Blue Hearts" Over the last few years, former Husker Du leader Bob Mould has been rediscovering the harder edge of his sound and "Blue Hearts" continues that line. In this intensely political, intensely loud set, he shouts "American Crisis" as if his life depends on it, decrying the potential fall of democracy at the hands of ideologues. On "Next Generation," he sings about how "bonds are breaking now" and "the world is breaking now." Mould is combining the classic hardcore model with his own knack for writing catchy tunes. The fact that his voice is buried in the mix keeps key tracks like "Forecast of Rain," "Siberian Butterfly" and "Little Pieces" from sounding too polished. This is a bold and potent protest record that delivers its message both in a sonic haze and at a breakneck pace.
21. Phoebe Bridgers – "Punisher" Phoebe Bridgers' second album, "Punisher," nicely builds upon the sound she established on 2017's "Stranger in the Alps." "Garden Song" sounds immediately familiar even with its warped background vocals. When Bridgers picks up the pace on "Kyoto," it sounds downright revolutionary. Like its predecessor, however, this is a record that for the most part finds its footing in its quieter spaces. Bridgers is an excellent lyricist. Like Elliott Smith, she can whisper detailed stories and make them seem conversational. Both the title track and "Halloween" illustrate this quite well, whereas the subtle "Moon Song" softly demands that you listen to its lyrics intently. If her debut didn't make clear that Bridgers brings the goods, "Punisher" definitely drives that point home.
20. Black Thought – "Streams of Thought, Vol. 3: Cane and Able" Like his two "Streams of Thought" volumes released last year, this third collection further establishes the Roots' Black Thought as an undeniable lyrical force. Listen to how he tears up the beat on "State Prisoner," or brings the thrills and more than holds his own on "Good Morning," featuring Swizz Beatz, Pusha T. and Killer Mike. If you want to know the textbook definition of "spitting bars," listen to "Thought vs. Everybody." Black Thought can decry historical injustice, drop knowledge with a clever edge and spin some dizzying phrases all in the same breath. Interestingly, both "Quiet Trip" and "Fuel" feature both Portugal, the Man and the Last Artful, Dodgr and both are highlights. This set's 13 tracks are over in a mere 34 1/2 minutes but it leaves quite an impression.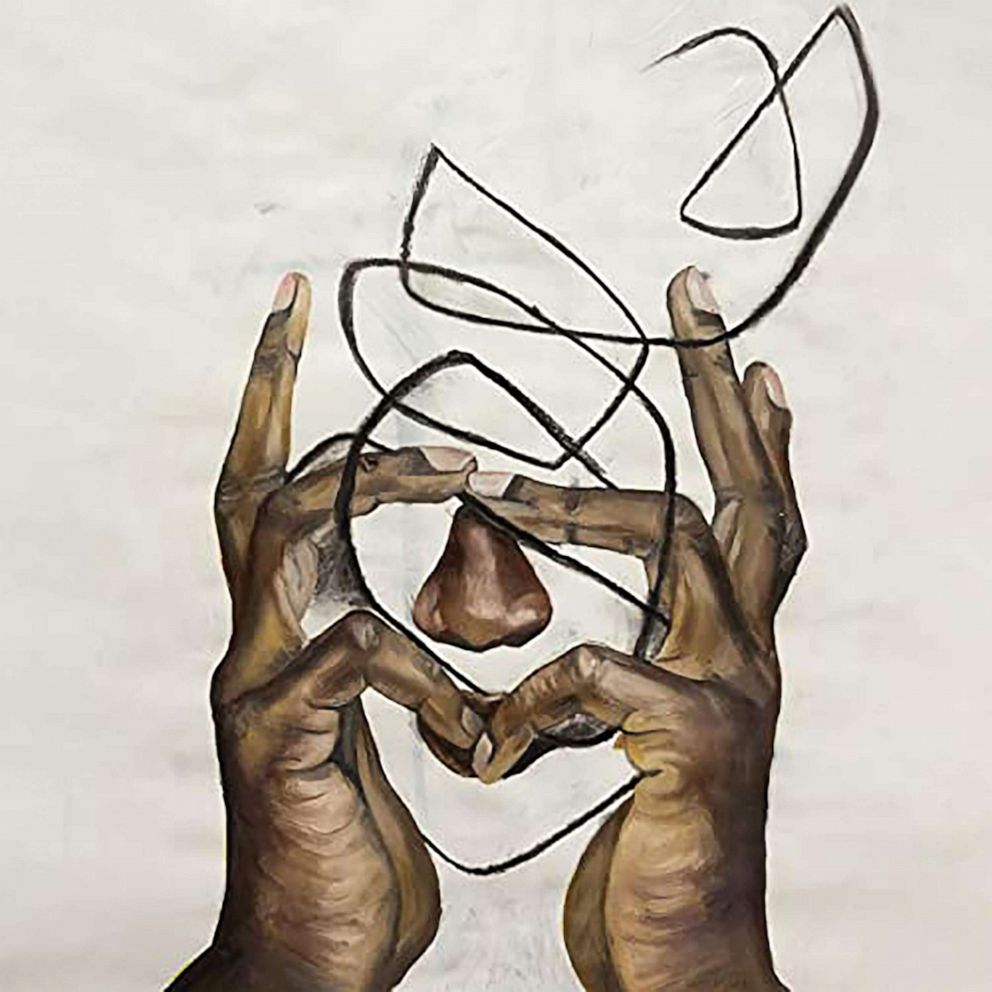 19. Tricky – "Fall to Pieces" A painful and personal record, "Fall to Pieces" was written and recorded in the aftermath of the suicide of Mazy, Tricky's daughter with Martina Topley-Bird. When he repeats "I hate this f---ing pain" over a sparse piano riff on "Hate This Pain," you can hear the sincerity and ache in his voice. A strange thing happens on this record. Tricky's music, which usually comes with a built-in, artistic sense of menace, here has some real warmth to it. "I'm in the Doorway," featuring Oh Land, is one of the most beautiful and serene sounding tracks Tricky has made. Similarly, "Fall Please," featuring Marta, has similar pop appeal. Even the opener, "Thinking Of," is fueled by some pillow-y bass synths. In the face of unspeakable tragedy, this record's unusual beauty stands out in his discography.
18. Doves – "The Universal Want" "The Universal Want" finds the trio adding onto their celebrated discography. Right from the beginning of lead single, "Carousels," it is clear that the magic that made albums like "Lost Souls" and "The Last Broadcast" such standout classics has returned. The track is built around a sampled drum-loop by Afro-Beat legend Tony Allen, who sadly died of COVID-19 earlier this year. This serves as a nice tribute of sorts. Other highlights include the jaunty and cleverly twisting "I Will Not Hide," the classic rock-hued "Broken Eyes," the airy and atmospheric "Cathedrals of the Mind" and the harmony-drenched "Prisoners." After an 11-year absence, Doves return as one of England's most reliable bands.
17. Paul McCartney – "McCartney III" Recorded during the 2020 lockdown, this album is intended to be his third volume of self-titled, self-made records following 1970's "McCartney" and 1980's "McCartney II." Of course, home recording technology has improved immensely in the last 40 years, so "McCartney III" doesn't sound nearly as raw as its predecessors. It does, however, share a kind of experimental, freeform nature, which means it might not be the McCartney album for everyone. It ranges from stunning and Beatles-esque tracks like "When Winter Comes" and "Seize the Day," to funky numbers like "Long Tailed Winter Bird" and "Slidin'." "Find My Way" combines modern uncertainty with some cleverly winking humor.
16. Various Artists – "Saving for a Custom Van" When Adam Schlesinger of Fountains of Wayne and Ivy fame died earlier this year after a battle with coronavirus, Father/Daughter Records dropped a 31-song compilation of covers of songs that Schlesinger either wrote or co-wrote. When you hear Kay Hanley of Letters to Cleo turn Fountains of Wayne's "Radiation Vibe" into a glowing, bouncy bit of synth-pop, you don't know whether to smile or cry. When Belly's Tanya Donelly and Gail Greenwood tackle Ivy's magnificent "Undertow," they capture the cool beauty of the original. Elsewhere Charly Bliss deliver a perfect rendition of "Pretend to be Nice" from the "Josie and the Pussycats" movie, Ben Lee and Sarah Silverman amazingly tackle "Way Back into Love," and Sad13 captures the warped brilliance of "What a Fine Day for a Parade." Nada Surf nail the underlying sadness under the song "Sick Day." Schlesinger was a genius craftsman of power-pop. He deserved this kind of tribute a long time ago.
15. Throwing Muses – "Sun Racket" Throwing Muses' first new album since 2013 is a tight, powerful set that seems almost impossible to believe. "Dark Blue," "Bo Diddley Bridge" and "St. Charles" could have been released any time over the last 30 years. With each passing year, Kristin Hersh somehow gets more enigmatic and her now iconic rasp has increasing impact. This 34-minute set packs a real wallop. It is heavy, disarmingly complex and always fascinating. Even more subdued moments like "Kay Catherine" and "Milk at McDonalds" possess a fractured brand of energy thanks to the whirling bits of feedback, unique guitar playing and various bits of sound throughout the mix. "Sun Racket" is quite unique.
14. The Psychedelic Furs – "Made of Rain" If you expect the first new Psychedelic Furs album in 29 years to sound like their iconic '80s hits "Love My Way" or "The Ghost in You," you would be misguided. "Made of Rain" isn't the least bit nostalgic. It is a dense, heavy-hitting, hard-edged dose of art-rock that comes out swinging with the one-two punch of "The Boy Who Invented Rock and Roll" and "Don't Believe." "You'll Be Mine" is a stirring, building ballad with a dark edge, perhaps predicting an incoming sense of doom. "No One" is a wonderfully vicious takedown, while "This'll Never Be Like Love" is both beautiful and cutting. This is an extremely forward-thinking collection and one of the biggest and greatest surprises of the year.
13. Dua Lipa – "Future Nostalgia" The mission of English singer Dua Lipa's sophomore offering is no doubt to deliver a modern answer to a lost '80s pop classic. With high points like the immaculately crafted "Cool" and the sly and funky "Don't Start Now," the album really succeeds. From end to end, this is a bright party, from the slick summer jam energy on "Levitating" to the post-disco house-groove that serves as the backdrop of "Hallucinate." "Break My Heart" is appealingly sleek while "Love Again" is a disco-influenced love ballad that employs the same 1930s Al Bowlly trumpet sample that anchored White Town's 1997 hit, "Your Woman." With this record, Dua Lipa is aiming for Madonna-esque territory. On the way to paying tribute to her idols, she is beginning to build a decent pop legacy of her own.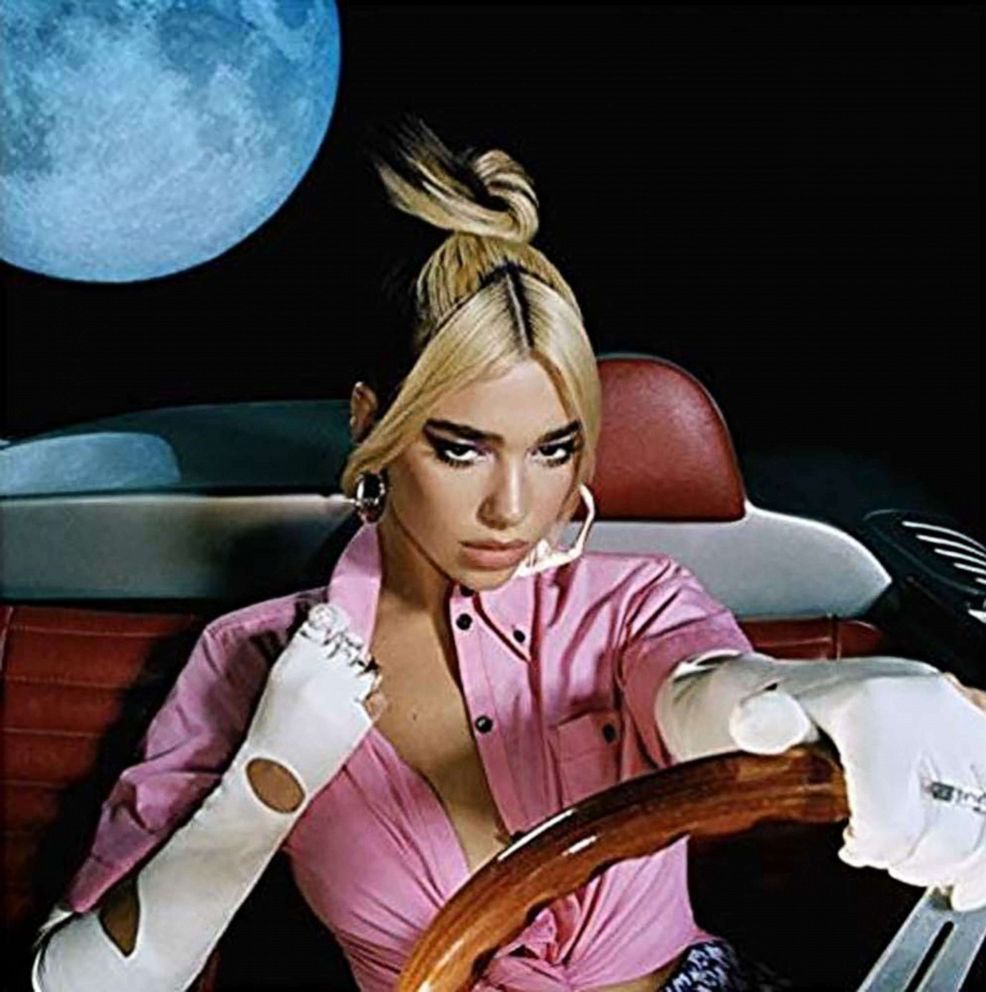 12. Nada Surf – "Never Not Together" (Deluxe Edition) On their ninth studio album, Nada Surf delivers another collection of uniquely inward-looking ballads and rockers. Like their albums "Let Go" and "Lucky," "Never Not Together" is a deeply affecting warm blanket of a record that needs a couple listens to fully sink in. "Just Wait" is quite possibly one of the group's most haunting songs, while the upbeat "Something I Should Do," with its spoken-word center, nicely recalls the band's 1996 breakout hit, "Popular." The lullaby-esque "Looking For You," the almost New Order-esque "So Much Love" and the deeply contemplative "Crowded Star" are all highlights. The album originally dropped in February with an also recommended digital expanded edition appearing in November.
11. Four Tet – "Sixteen Oceans" For more than two decades now, under his Four Tet moniker, Kieran Hebden has been making intelligent dance and electronic music. He has spent years as an ace remixer as well, working with everyone from Radiohead to Sia. One listen to his latest offering and it is clear that he approaches beats and loops with the level of focus usually possessed by a jazz or classical musician. He's not just layering, he's arranging. "School," "Harpsichord" and "Teenage Birdsong" aren't examples of standard club music. "Romantics" makes you wonder if he has amassed a cool collection of chime samples to manipulate. "Something in the Sadness" becomes swirling and intricate over its five-minute running time. There are birds chirping all over this record, somehow giving these electronic beats a more naturalistic feel. "Sixteen Oceans" is yet another high point for Four Tet.
10. The Strokes – "The New Abnormal" "The New Abnormal" is shockingly accessible from start to finish though it does borrow a decent amount from others. "Bad Decisions" sounds like an equal cross between Modern English's "I Melt with You" and Billy Idol's "Dancing with Myself." "Eternal Summer" also nicks a bit of the tune of the Psychedelic Furs' "The Ghost in You." Still, this isn't just a sonic collage. Opener "The Adults are Talking," low-key closer "Ode to the Mets" and extended ballad "At the Door" are all classic Strokes output. "The New Abnormal" has brought The Strokes back to life.
9. The Weeknd – "After Hours" This is The Weeknd's strongest album to date. Like Cyrus, Dua Lipa and countless others this year, he is looking back at the '80s for influence and if "Blinding Lights," "Hardest to Love," "Scared to Live" and the title track are any indication, that decision has really paid off. The second half of the album's opener, "Alone Again," seems to indicate that the "Drive" soundtrack may have also seeped into the influence pile as well. Part of the beauty of this record is that it is hard to read its exact mood. The glowing synths seem to be euphoric, but every now and then a warped voice comes in, indicating something sinister around the corner. This is a solid and engaging set.
8. Halsey – "Manic" Released in January, this was the first truly great album of the year, delivering Halsey's most experimental and diverse set of songs. Sure, "Without Me" has been hanging around since 2018, but it is still a highlight, as is the country-tinged "You Should Be Sad." "Graveyard" is another sharp hit and "Clementine" is a stirring, arty, necessary meditation on mental health. This album also benefits from its scattered guest-loaded "interlude" tracks where Halsey is able to collaborate with friends and heroes.The track "Alanis' Interlude," featuring Morissette, should have been a single despite its non-radio-friendly chorus. With "Manic," Halsey deserves to be rewarded for not taking the safe route. Give the closer, "929," a listen. This record is important.
7. Taylor Swift – "Folklore" / "Evermore" "Folklore" and "Evermore" were released five months apart and both showcase carefully crafted delicate songwriting. Swift's songs used to read like a teenager's diary, and those same instincts have now blossomed into an ability to tell intense short stories. Songs like "Willow," "Champagne Problems," "The Last Great American Dynasty" and "Invisible String" all possess the qualities that made Swift so appealing to her initial audience -- but now her skills are honed. With "Lover," Swift turned an important corner. Never would I have guessed that one year later, she would release two hours of intimate, affecting alternative-hued folk songs alongside the National and Bon Iver. If you ever doubted Swift's chops, these two albums deserve your ears and time.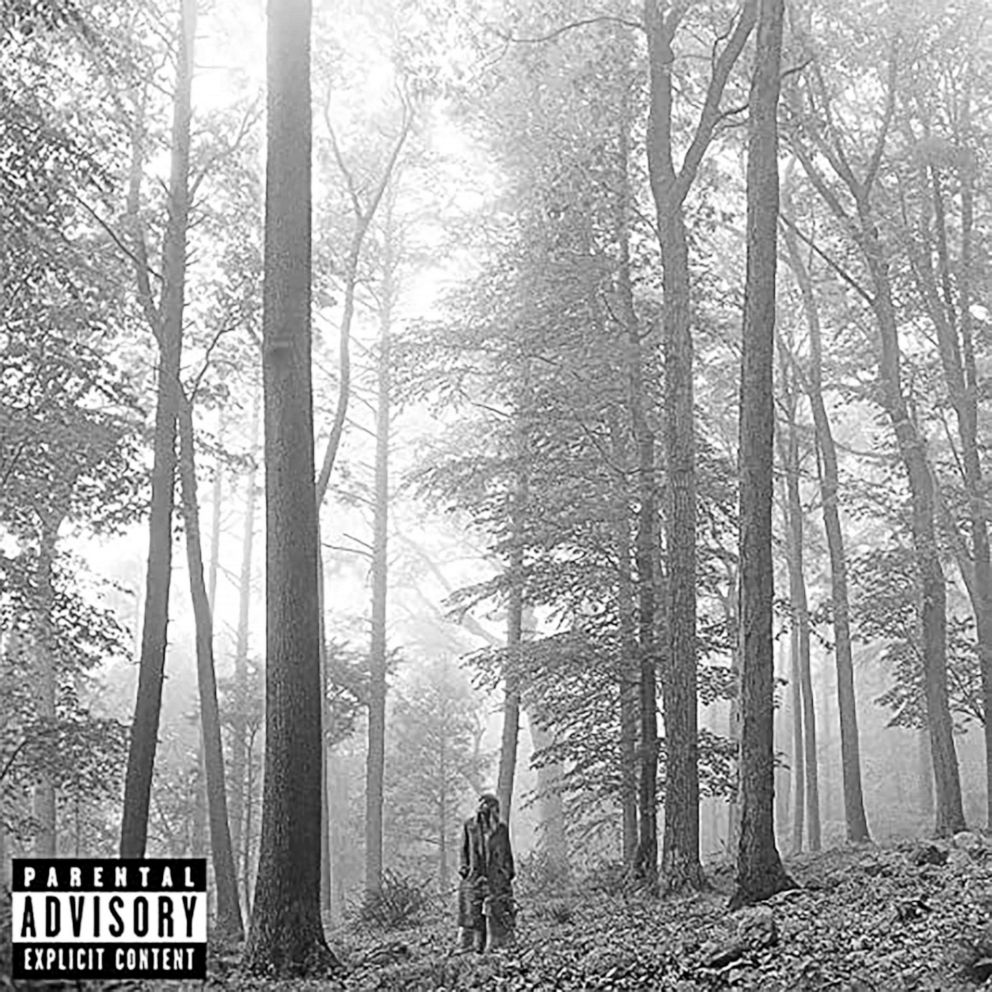 6. The Avalanches – "We Will Always Love You" "We Will Always Love You" is the third offering from Australian sonic mixologists, the Avalanches. This latest record is as equally guest-heavy as its predecessor, showcasing the likes of Leon Bridges, Johnny Marr, MGMT, Kurt Vile, Neneh Cherry, Rivers Cuomo, Tricky, Denzel Curry, Karen O, Perry Farrell and many more. While the guest list is impressive, it is shocking how unified this record sounds. Essentially it plays like the ultimate chill-out mixtape. Over 25 tracks, lush textures flood your eardrums. It is impossible to sum up all of its positive traits in a mere paragraph. If you have eclectic tastes and want to hear something impossibly cool and innovative, this is the record for you.
5. Soccer Mommy – "Color Theory" Sophie Allison's second proper full-length album as Soccer Mommy builds on the strengths of her debut, "Clean." Right from the chilled narrative bounce of "Bloodstream," it is clear that this is going to be an excellent ride. When "Circle the Drain" comes in, it brings with it a nostalgic glow. While the songs on "Clean" were indeed quite personal, these songs seem to carry even more heft. The Liz Phair-esque "Royal Screw up" is simultaneously heartbreaking and beautiful. The same goes for "Crawling in My Skin," which also possesses some nice guitar-line call and response. Then there is the quiet, yet single-worthy, "Up the Walls," which makes the most out of a subtly propulsive acoustic guitar line. Track for track, "Color Theory" impresses.
4. Bully – "Sugaregg" "Sugaregg" is the third album from singer-songwriter Alicia Bognanno's project, Bully. Bully used to be a full-fledged band before morphing into a solo project with rotating collaborators. If you loved the previous albums, "Feels Like" and "Losing," "Sugaregg" should please you, as well. Bognanno has plenty of retro-'90s alt-rock cred, having worked in Steve Albini's studio and highlights like "Every Tradition," "Where to Start," "Prism" and "Hours and Hours" all simmer with a potent, heavy energy. "Sugaregg" is a blistering ode to the cathartic power of guitar feedback and show-stopping screams. It's the most brutally appealing rock record of the year.
3. Childish Gambino – "3-15.20" Released right around the time the country and the world began to shut down, Donald Glover's fourth full-length Childish Gambino record is a peculiar beast, full of abstract grooves that gradually shift into each other. It doesn't even really have an album cover. Only the tracks "Algorithm" and the Ariana Grande-assisted "Time" are presented with titles. All other tracks are represented with their time-placement of the overall runtime of the entire record. Why did Glover choose to do this? My guess is that presenting these tracks this way makes the listener pay attention more to the project as a whole. This is a crazy, whirling, ever-changing sonic masterpiece. Am I surprised that the groundbreaking "This is America" is not in the track list? A little. But I'm not sure it would have fit in this record's context. In any case, even with little to no information to accompany the release, Glover still proves he can deliver something mysterious and outstanding.
2. Run the Jewels – "RTJ4" The fourth Run the Jewels album has Killer Mike and EL-P delivering their most explosive set to date. There isn't a track here that doesn't leap out of your speakers with great force. With the chaotic 2020 political backdrop, this is just the kind of righteously driven album we need. On "JU$T," featuring Pharrell Willams and Zack de la Rocha, the chorus reminds us to "look at all these slave masters posing on your dollar," pointing out ingrained institutional racism embedded into the underlying fabric of our society. Less pointed but no less engaging is the banging "Ooh La La," an instant hip-hop classic featuring Greg Nice and DJ Premier. Elsewhere, "Pulling the Pin" has the amazingly weird guest combination of Josh Homme and Mavis Staples placed over a very trippy beat. The 11 tracks here hit hard! It sounds like an undeniable soundtrack to a coming revolution. This feels like it sonically captures the dystopian quality of 2020. "RTJ4" is a biting and abrasive classic for the ages.
1. Fiona Apple – "Fetch the Bolt Cutters" What a mind-blowing record! Fiona Apple returns with her most creatively open album to date, though casual fans who only really love "Criminal" may have issues with this record. This is an arty, almost punk-like, jazz-influenced record that will be groundbreaking for generations to come. "Shameika" is the hardest-hitting piano-driven song you are likely to hear, whereas the Yoko Ono-esque vocal workout at the end of "I Want You To Love Me" will also confuse some. "Relay," "Under the Table" and the title track are all highlights, not only on this record, but also in Apple's overall songbook. The closest to a radio-ready pop single is the instantly iconic "Heavy Balloon." "Cosmonauts" also has some potential commercial appeal. In the end, when it's all over, you might find yourself thinking that the world might be a better place if more artists allowed themselves to get this raw. Apple obviously wasn't thinking about trying to get airplay with this record. She was aiming to make the best record she could without outside constraints. Bravo, indeed.