Not all heroes wear capes -- or gloves, apparently.
Even in a world where a beer costs $9.50 at the ballpark, the choice between dropping two cold, frosty cans to catch a World Series home run ball should be a no-brainer. Not so for one Nationals fan, who opted to let the baseball slam him in the chest instead of spilling the brews, and now his choice has paid off big time.
Bud Light tracked down Jeff Adams, the beer "hero" who they searched for after the viral moment during Game 5, gave him tickets to Game 6 Tuesday night in enemy territory -- Houston.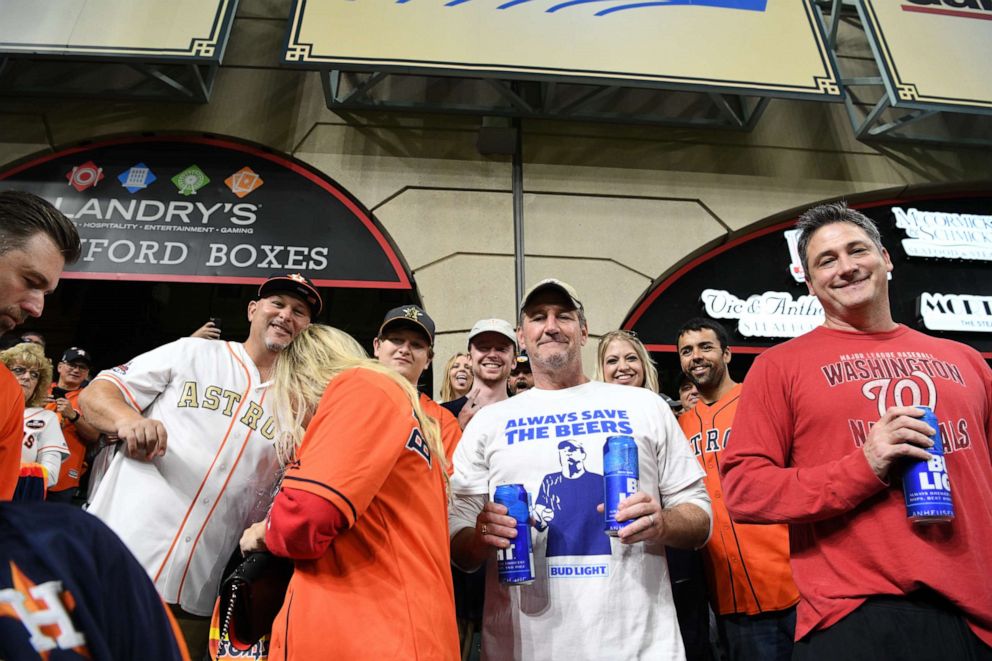 The brand quickly mocked up a custom T-shirt for the Nats fan to commemorate his beverage-over-baseball decision, and now Adams is the star of Bud Light's latest commercial spot.
The 15-second ad, run by MLB sponsor Anheuser Busch, aired during Game 6 and Bud Light shared the spot on Twitter with the caption, "Pain is temporary, glory is forever."
Adams brought his good fortune to Houston where the Nats forced a Game 7 after defeating the Astros 7-2.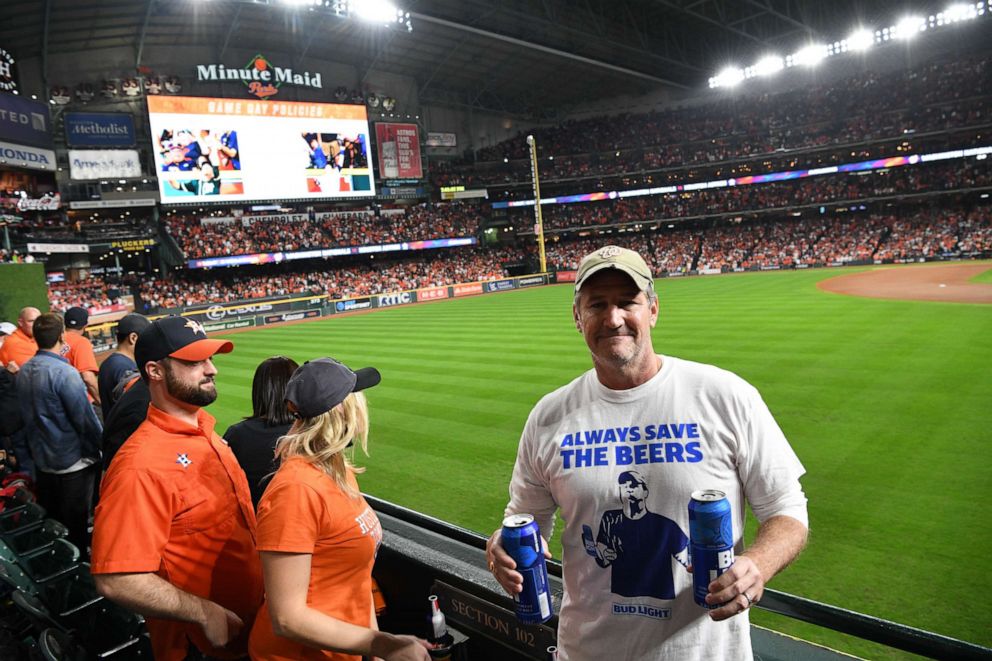 Twitter naturally fawned over the viral fanfare and users have campaigned for Adams to receive free beer for life.
Bud Light hinted in a tweet that they'll make it happen.
Bud Light told ABC News they plan to cover his tickets and expenses to stay in Houston for Game 7 Wednesday.
Adams said he credits his little league coach for his move on the play.
"He taught me how to put my chest in front of a ball and let it bounce in front of me. So put my chest in front of it, right? And I angled down," he said. "Sure enough, hit me right in the chest. Went straight down. And I got it."
Editors at Sports Illustrated may have a hard time deciding who makes the cover this week.