Brie Larson debuts the new 'Captain Marvel' trailer live on 'GMA'
Brie Larson stars as the first-ever solo female superhero in "Captain Marvel," the 21st film in the Marvel universe. Playing such a strong heroine has been "surreal," Larson shared.
"I still just feel like myself. I don't feel like a superhero. This is all so surreal and new to me," Larson said.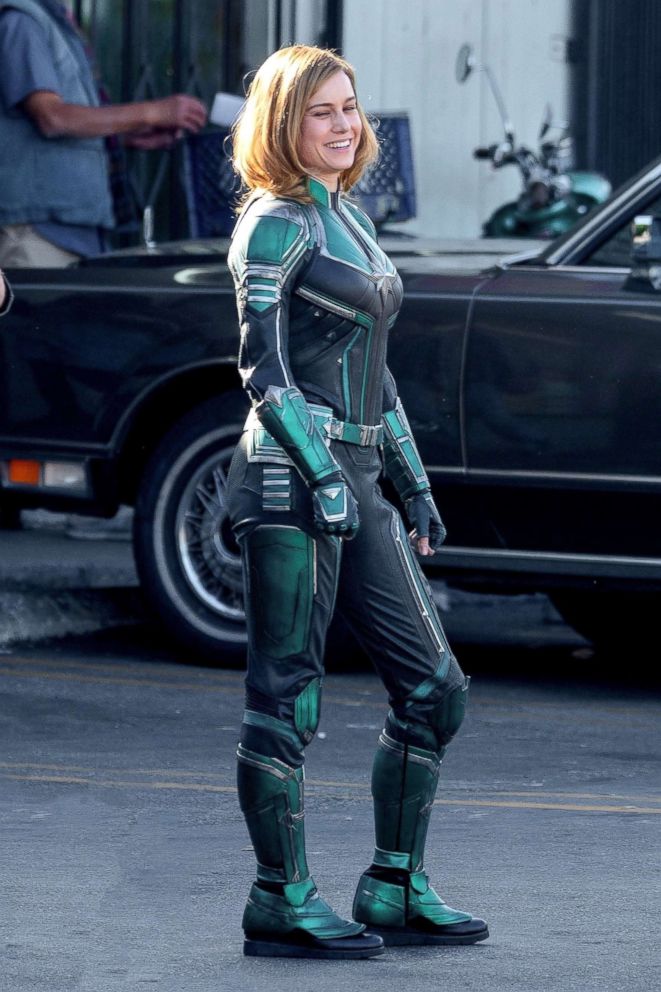 The Oscar winner joined "Good Morning America" on Tuesday to help reveal the exclusive first look at the highly-anticipated movie trailer.
In the trailer, Larson's character slams through the roof of a Blockbuster video store.
Set in the 1990s, "Captain Marvel" follows the journey of Carol Danvers as she becomes one of the universe's most powerful heroes. When a galactic war between two alien races reaches Earth, Danvers finds herself and a small cadre of allies at the center of the maelstrom.
The trailer shows scenes from the character's life -- from childhood to training in the Air Force to her transformation as a superhero. Captain Marvel's iconic blue and red armored costume is shown in the electrifying final moments of the trailer that ends on Larson surrounded by swirling light.
Larson said the first thought that popped into her head upon trying on her costume was "am I going to be a character at Disney World?' I feel like it."
Larson, 28, said she was instantly drawn to her character, Carol Danvers.
"I think what brought me to this film was Carol," Larson said. "She's so inspiring and incredible and so to have the opportunity to play a role like this is amazing and I hope just a little bit of her amazingness and strength can rub off onto me."
Although the film has been largely under wraps, Larson gushed about the opportunity to work with Annette Bening.
"It's incredible, she's such a wonderful scene partner. I've been such fan of hers and I've looked up to her my whole life so it really added an extra element of surreal to be in the same space as her," Larson said.
The film also stars Samuel L. Jackson, Ben Mendelsohn, Djimon Hounsou, Lee Pace, Lashana Lynch, Gemma Chan, Rune Temte, Algenis Perez Soto, Mckenna Grace, Clark Gregg and Jude Law.
"Captain Marvel" premieres March 8, 2018.
Walt Disney is the parent company of ABC News.