The cast of "Hustlers" opened up about how they flipped the script with the new star-studded, women-led drama that was inspired by true events.
The film follows a group of strippers, played by Constance Wu, Cardi B, Jennifer Lopez and more, who are taking their power back from the men who run the club and their wealthy clients.
Lopez plays the ringleader of the group, Ramona, and told "Good Morning America" that she loves that the characters are shown as a family.
"For me, the women in the story are very strong," she said. "You know, they're very powerful."
"We got to be there for each other and we got to take care of each other and we got to have a good time," she added. "And we spent hours and hours on the set."
Wu added that their characters also upended preconceptions that many people carry about certain lines of work.
"In our society, once you hear that type of a profession, whether it's stripping or sex working or anything like that ... the judgment stops there," she said. "And they don't get to know people as humans and understand their stories."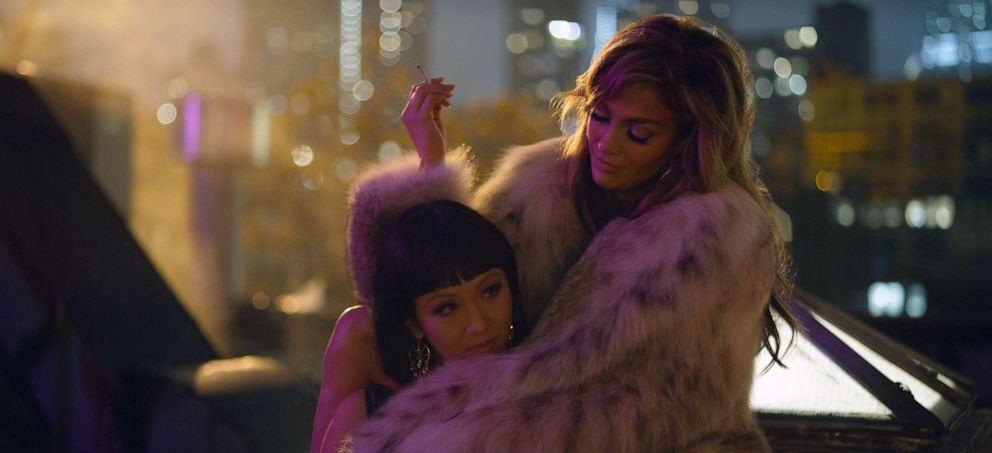 For hip hop star Cardi B, the storyline of her debut film was familiar and very real.
"What made me say yes to this ... I know that scene very well," she said. "Like, I have danced in the New York City Manhattan strip club -- because there's different type of strip clubs, you know what I'm saying?"
She quipped that she was "having flashbacks" playing her character.
"'Cause everybody -- even my character, like, my character remind me of a girl that I used to hang out with," she said.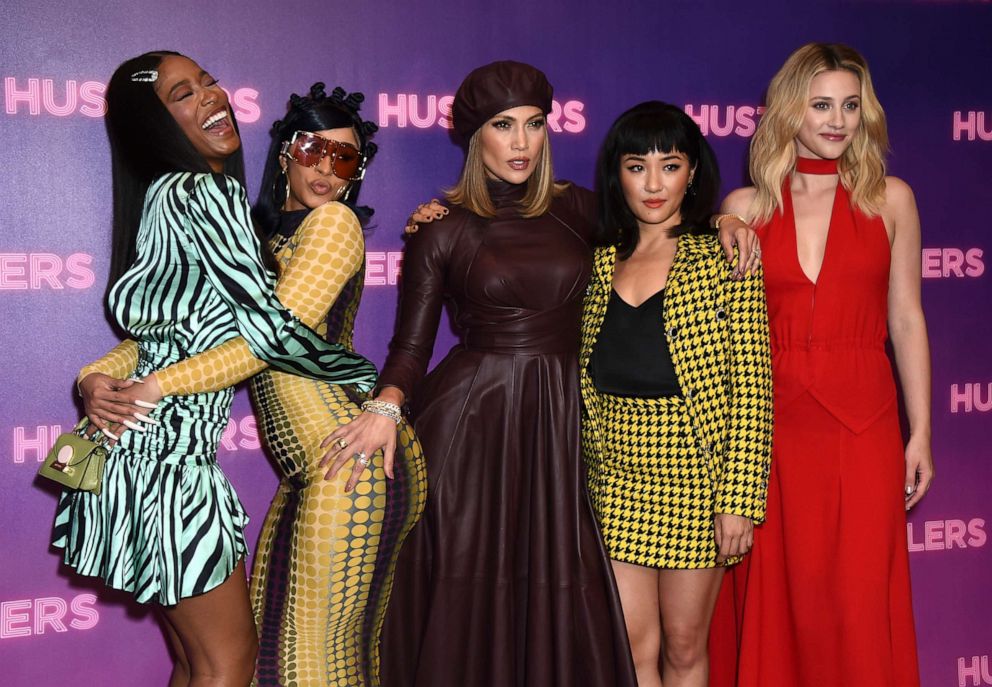 For "Riverdale" darling Lili Reinhart, the movie is a new kind of role, but she describes her character Annabelle as "like the innocence in the most non-innocent sort of way."
"Cause clearly what they're doing is not innocent or without fault," she added.
Writer-director Lorene Scafaria said she was interested in exploring other perspectives with her fim.
"I was excited to explore just the humanity of it," she said. "And we've seen a scene in a strip club in every single TV show and movie ever, and so few have been told from their perspective."
"That really interested me, just from ... a human level," she said.
Lopez added that no matter what you're doing, "We're all hustling, that's the point."
"That's why the movie, in a sense, is very universal," she added. "Many people can relate to it, right?"
Wu said that in "a patriarchal society, there's only, like, one position for a woman."
"But that's a commentary on scarcity not gender," she added. "And I think our relationship in this movie really proved that because it was all run by women."