The Story of Carrie Underwood
Jason Kempin/Getty Images for CMA | Matt Winkelmeyer/Getty Images for Netflix
Carrie Underwood just debuted her music video for her duet with John Legend, "Hallelujah."
The footage, which features the two singers in the middle of a whimsical winter wonderland, debuted Thursday, Nov. 19, via Facebook.
It can be viewed here.
"Hallelujah," which was co-written by Legend, appears on Underwood's first-ever Christmas album, "My Gift," which also features a duet of "Little Drummer Boy" with her 5-year-old son, Isaac.
"My Gift" was released Sept. 25 and features 11 songs in total, two of which the "American Idol" winner co-wrote. Those originals from her include "Let There Be Peace" and "Sweet Baby Jesus," which appear alongside other holiday-themed favorites such as "Silent Night." The Amazon Music version of the album also features an exclusive song, "Favorite Time of the Year," which Underwood also co-wrote.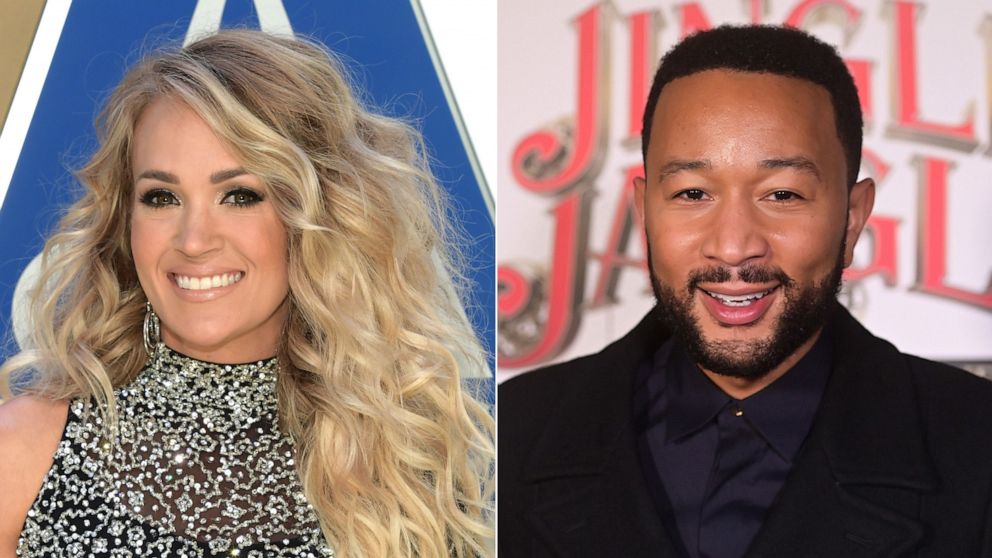 Underwood previously teased the music video premiere of "Hallelujah" on Wednesday, Nov. 18, on Instagram.
"This song and its message is much needed right now and I'm honored to have it on my Christmas album, 'My Gift,'" the 37-year-old shared at the time. "I hope you like it."