Carrie Underwood, who recently returned to the stage for the first time since a serious injury last year, is just now opening up about how emotional the past few months have been.
The country star, who had been out of the spotlight for a while, suffered a fall at her home in November, resulting in injuries that required surgery to her wrist and more than 40 stitches to her face.
In an interview Thursday on the Bobby Bones Show, Underwood said about her return to the stage at last weekend's Academy of Country Music Awards, "Yeah [it was emotional]. There's just been a lot that's gone on in life over the past year."
"It's always nerve-wracking introducing new music," Underwood said of singing her new song, "Cry Pretty."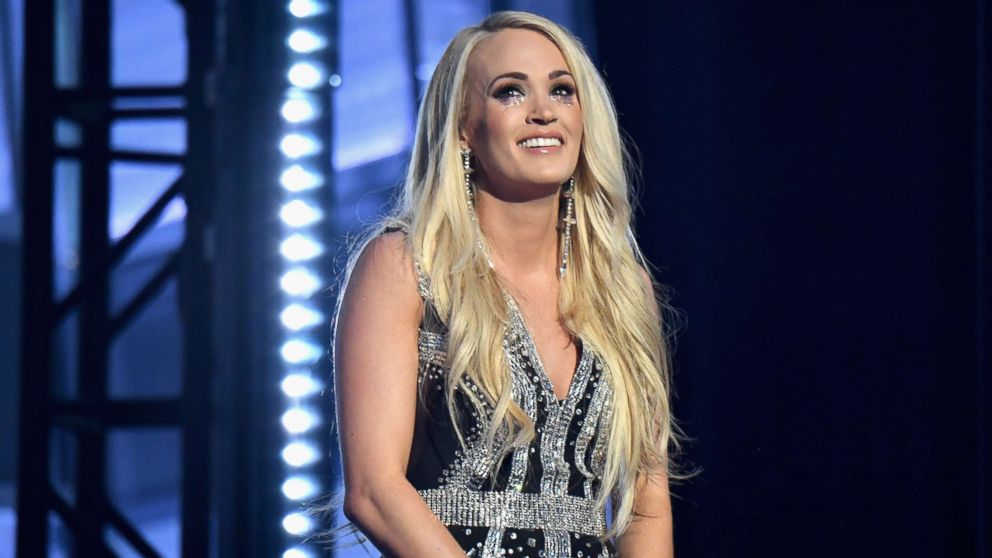 After her performance, Underwood received a standing ovation. On Thursday, she also spoke about how the fall actually happened and the recovery process afterward.
"The most frustrating part was trying to work out with a broken wrist," she said. "I was taking the dogs out ... and I tripped, there was one step ... I went to catch myself and I just missed a step."
Bones revealed that she had sent him an email prior to taping the show and said, "I may look different."
But the host said he didn't see any change from the stitches, which have healed.
"I've been very fortunate in the healing process," she said. "I was lucky when it happened. Everything was kind of shutting down in the music world. We had the holidays and stuff like that, but I was at a point where I didn't know how things were going to end up."
In addition to the broken wrist, Underwood hit her face, "around my mouth." She said and she didn't know how the scars would heal. She also knew as she resumed her life and went out more, people would wonder about the changes.
"I knew somebody's gonna creep on me at the grocery store and people are going to be like, 'What happened?'" she said.