Our favorite Catherine Zeta-Jones and Michael Douglas moments for their birthday
Cindy Ord/nbcuniversal/NBCU Photo Bank via Getty Images
Catherine Zeta-Jones and Michael Douglas recently celebrated their 20th wedding anniversary and, in a new interview, the actress revealed the secret behind her long-lasting marriage.
Speaking to The Wall Street Journal, Zeta-Jones said the No. 1 ingredient to any marriage is laughter.
"First of all, we have a lot of fun together," the 51-year-old Welsh actress divulged. "We've never, ever lost our sense of humor, and we enjoy each other's company."
Beyond the two "love and respect" for each another, Zeta-Jones added, "My husband is 25 years older than me; that's not a secret. With any relationship, it wouldn't be normal if there weren't any ups and downs."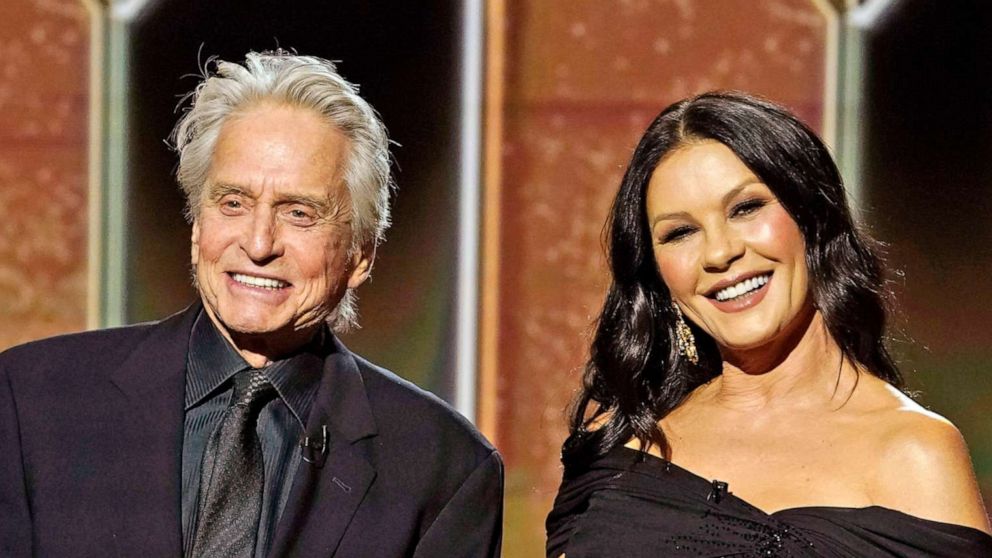 The "Chicago" star said she and Douglas don't have a traditional marriage, explaining, "My husband and I spend a lot of time together because, unlike so many couples, we've never had a 9-to-5 job where it's consistent. We're either on or we're off. I'm really working 16 hours a day, or I'm not. He's doing the same, or not. So we've had in our relationship huge amounts of time where we've been just us."
Despite their work schedules, Zeta-Jones said what truly fuels their relationship is the fact that "we respect each other's space, and our humor is just long-lasting."
The lovebirds -- who share the same birthday of Sept. 25 -- tied the knot on Nov. 18, 2000, and share two children together: Dylan, 20, and Carys, 17.
Douglas shares son Cameron, 42, with ex-wife Diandra Luker.