Tributes are pouring in for Bob Barker, the legendary TV star who died Saturday at the age of 99.
Barker hosted the famed game show "The Price Is Right" for 35 years. Drew Carey, the current host of the show, said on X it is a "[very] sad day for the Price Is Right family, and animal lovers all over the world."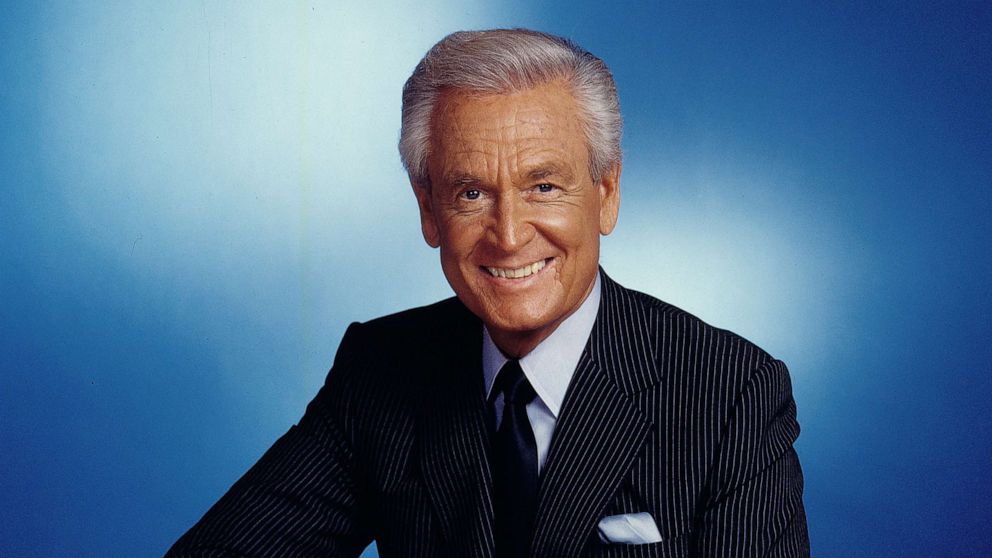 "There hasn't been a day on set that I didn't think of Bob Barker and thank him," Carey said. "I will carry his memory in my heart forever."
Carey also posted a photo of him and Barker on the set of "The Price Is Right."
Barker memorably appeared as himself in the Adam Sandler film "Happy Gilmore," when he got into a fist fight with Sandler's character at a pro-am golf event. Sandler paid tribute to Barker in a post on X.
"The man. The myth. The best. Such a sweet funny guy to hang out with. Loved talking to him. Loved laughing with him. Loved him kicking the crap out of me," Sandler said. "He will be missed by everyone I know! Heartbreaking day."
"Modern Family" actress Julie Bowen, who also starred in "Happy Gilmore," shared a photo of the film's cast with Barker on Instagram.
"I will never forget Adam convincing Bob Barker to say the iconic line, 'the price is WRONG, b----!'" she wrote. "Bob was kind and polite and had declined to say the line, but he got swept up in the hilarious fight scene between him and Happy, he just…said it. It's one of my favorite filming memories ever."
Fellow talk show host Tom Bergeron recalled in an Instagram post how he would use Barker's dressing room when shooting "Hollywood Squres" on the same stage where "The Price Is Right" shot and interviewed Barker after he retired for "Good Morning America."
"When I asked him to read the manuscript of my book, he offered to write a blurb for it," Bergeron said in the post. "Many thanks, Bob. Rest in peace."
Songwriter Diane Warren noted Barker's animal advocacy work in a post on X.
"Bob Barker I have a feeling U were [met] by an army of animal angels. Because U were their angel on earth," she said.
Barker eventually ended every episode of "The Price Is Right" by saying, "Help control the pet population. Have your pets spayed or neutered." The show also got rid of fur coats as prizes because of Barker.