Celine Dion shows off a new look in a recently-released photoshoot that's dividing her fans.
For the Harper's Bazaar 2019 Icons issue, shot by famed photographer Mario Sorrenti and styled by global fashion director Carine Roitfeld, the star is photographed sporting a dark pixie cut hairstyle and wearing eccentric fashions.
Her striking hair look was done by Akki Shirakawa.
She appears in another shot wearing an Alexander McQueen blazer jacket.
Many commentors voiced their positive and negative reactions to Dion's unexpected hairstyle during the shoot on social media. One fan, Sean Wise, responded to the mixed comments.
"Of course immediately after these amazing shots are posted some are going to say 'what happened to her' 'she needs help,'" Wise wrote in the comments. "It's a photo shoot. This is not the first time Celine has pushed her own boundaries of fashion, makeup and some fun with wigs. Real fans who have been fans for 20+ years would know this. This is @celinedion having a lot of fun."
Dion has been having some fun with her looks as of late, and this spread isn't even the first time she's sported a shorter cut. She's experimented with many different styles throughout the years and rocked many wigs throughout her career.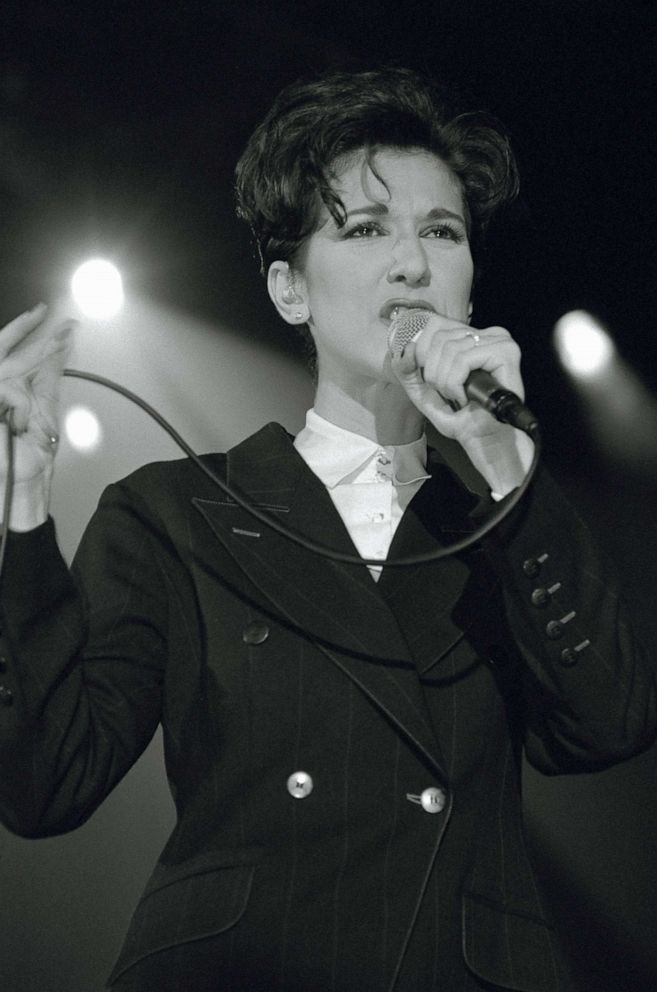 Some of the other "Icons" featured in the Harper's Bazaar spread include Christy Turlington, Alicia Keys, Awkwafina, Shailene Woodley and Lakeith Stanfield, among others.