Celine Dion says she feels 'stronger, more beautiful' and 'more grounded' than ever
Jacopo Raule/Getty Images
Celine Dion is making waves at Paris Haute Couture Week with her eclectic styles.
The international superstar has been spotted in everything from a spandex bodysuit to a 3-D-esque gown while attending fall 2019 couture presentations for designers including Iris Van Herpen, Schiaparelli and Miu Miu among others.
In an interview with reporter Dan Wootton earlier this year, Dion spoke about her style evolution and explained that her fashion sense might seem different because "the way that we used to work before was more conservative."
"I'm 50 years old, it's not to try to take chances, it's what I want to wear," she said in the interview.
"I want to wear whatever I want -- I want to do whatever I choose to be," she continued. "If now I have an opportunity to wear haute couture and to wear the things that make me feel beautiful, strong, fearless, feminine, attractive – even if it's just for me. I'm doing this for me. I want to feel strong."
Check out some of our favorite looks from Celine's Parisian takeover:
Donning an off-white leotard and blazer from the label's spring 2019 collection: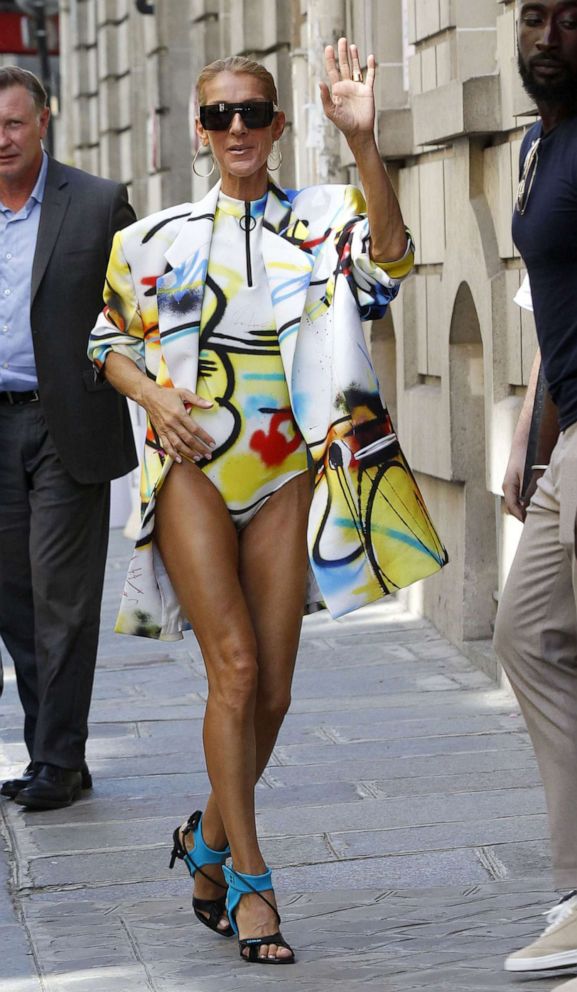 Rocking a Chanel bodysuit: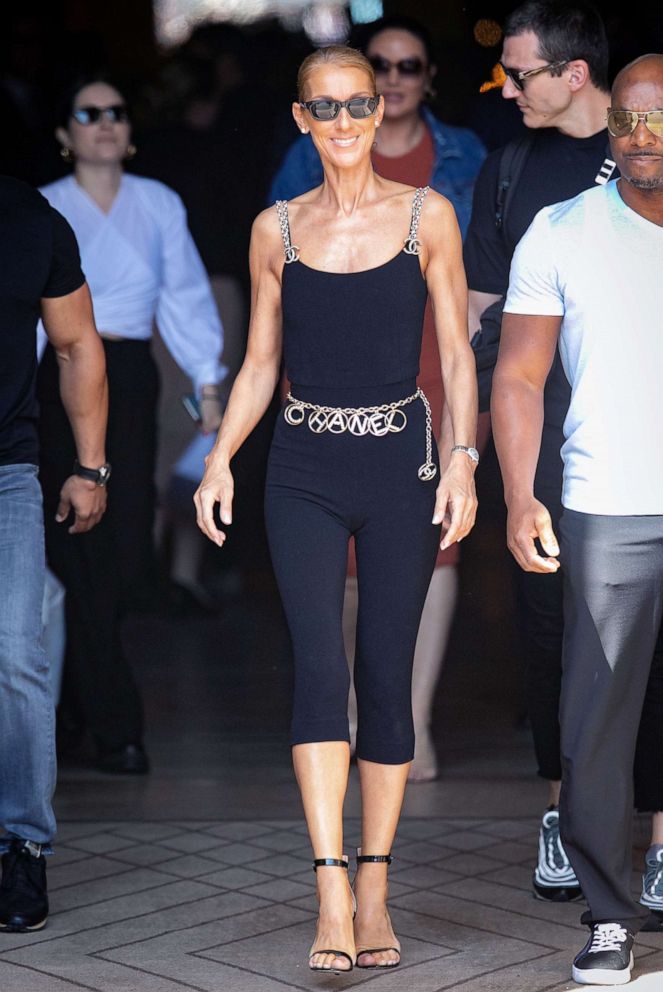 Wearing a tailored smoking jacket with a ruffled puff skirt from Ronald van der Kemp: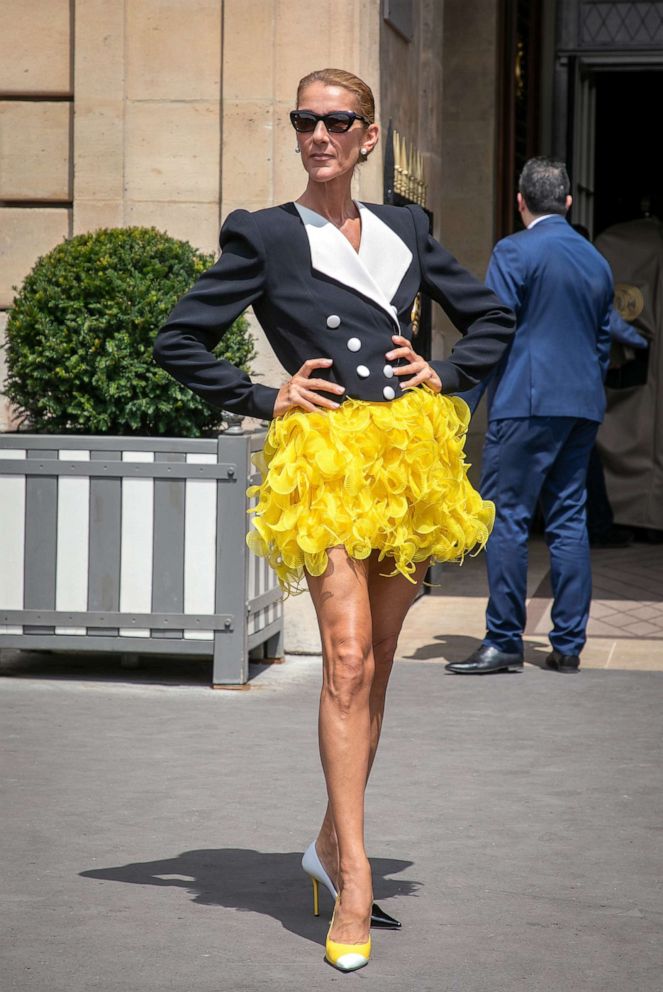 Showing off an exquisite creation from Iris van Herpen: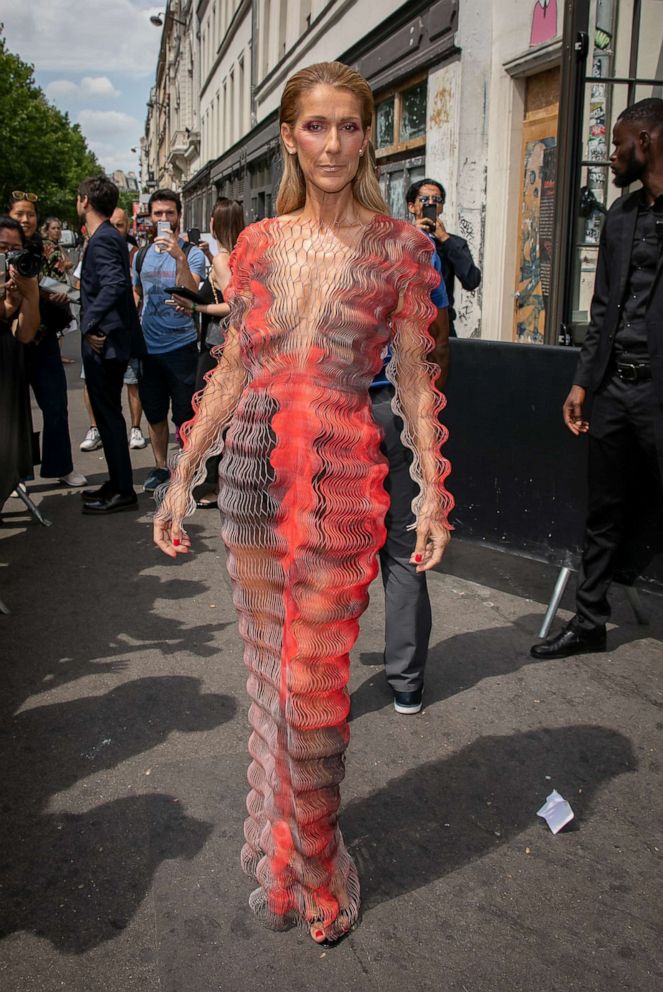 Dazzling in hot pink Miu Miu: