Judge says she's ended conservatorship between Michael Oher and the Tuohy family
Scott Cunningham/Getty Images, FILE
Sean and Leigh Anne Tuohy paid over $138,000 in proceeds to former NFL star Michael Oher for the 2006 book "The Blind Side" and the 2009 film of the same name, according to court documents filed Wednesday in the Shelby County Probate Court in Tennessee.
"The Blind Side" book by Michael Lewis and the film, which was based on the book and starred Sandra Bullock, Quinton Aaron, Tim McGraw and Lily Collins, were based on Oher's life story. Earlier this year, Oher alleged that the Tuohys had been profiting off him and his story for years.
According to one of the court documents filed this week, the Tuohy family -- Sean and Leigh Anne Tuohy as well as their children SJ and Collins -- along with Michael Oher agreed that "the book and movie proceeds received were to be split five ways."
The total sum of $138,311.01 was paid in multiple check payments between June 2007 and April 2023, although the few checks from 2021 and 2022 did not clear Oher's bank account, according to court documents.
The Tuohys also claimed that they "never received any money as conservators on behalf of Michael Oher" and didn't control any money or "dealings on behalf of Oher" during his conservatorship, and that they instead spent "tens of thousands of their own money to support" Oher, now 37, when he was in high school and college.
Shelby County Probate Court Judge Kathleen Gomes said in September she was terminating the conservatorship agreement, which was initially signed when Oher was 18 and receiving college football recruitment offers, following a petition from Oher.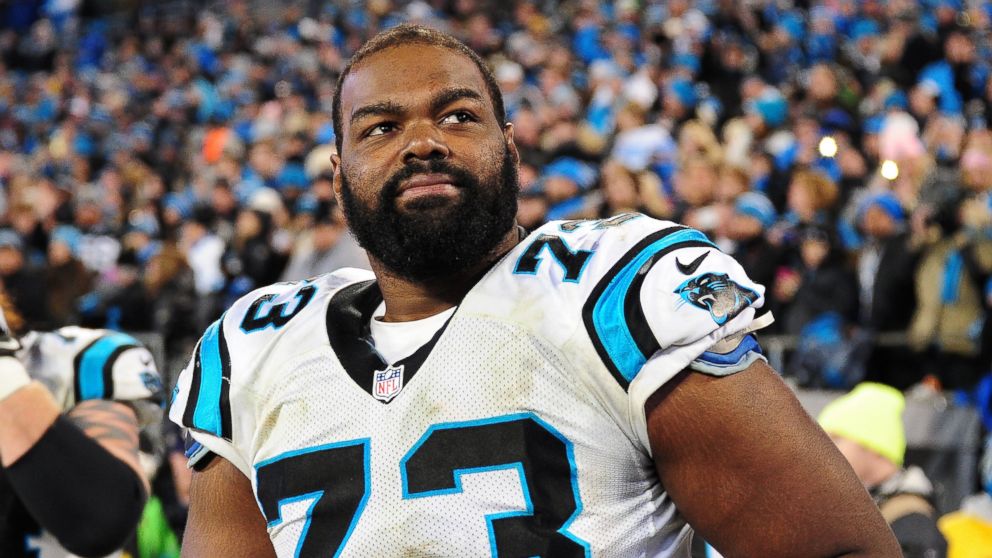 Oher first filed a petition against the Tuohys on Aug. 14, alleging that Sean and Leigh Ann Tuohy tricked him into signing conservatorship papers in 2004. He claimed that they told him it was, "for all intents and purposes, an adoption," but would be called a conservatorship since he was over the age of 18.
In his petition, Oher claimed he discovered in February that the Tuohys had been profiting off his life story and career, and that the conservatorship "to which he consented on the basis that doing so would make him a member of the Tuohy family, in fact provided him no familial relationship" with them.
Oher also alleged in the petition that he wasn't paid for the film "The Blind Side," which is based on his life, but that all four members of the Tuohy family -- Sean and Leigh Ann as well as their two children -- did. He claimed he received "nothing for his rights to a … story that would not have existed without him."
Oher's petition asked for the Tuohys to put together "accounting for all sums of money belonging to their said ward … and to pay over such sums received by them … plus interest from the time of receipt of such sums of money. He also asked for compensatory and punitive damages, as well as for the Tuohys to pay all his costs and attorney fees he incurs during the process "for their misconduct."
In their response filing, Sean and Leigh Ann Tuohy claimed that earnings from "The Blind Side" were split equally between them, their two biological children and Oher, with each person receiving 20%.
The Tuohys also said they "vehemently deny that they told [Oher] that they intended to legally adopt him." The couple added that they "occasionally referred to [him] as a son" but only "in the colloquial sense and they have never intended that reference to be viewed with legal implication."
The conservatorship, they claimed, "only began as a result of [Oher's] opportunity to play college football." They said in the filing there was "never" an intent to adopt him.
The Tuohys said in their filing they had no objection to the conservatorship ending, noting that they "stand ready, willing, and able to terminate the conservatorship at any time." They also asked for the judge to "deny all the relief sought by [Oher]."
ABC News has reached out to Oher's representatives for comment on the latest court filings.