Michael B. Jordan Was Knocked Out During 'Creed' Filming, Liam and Chris Hemsworth Start An Instagram War And More In Pop News
The first "Creed II" trailer is out and "Rocky" fans are shook.
It's only for a second, but at the end of the clip, fans see a familiar name -- Drago!
That's right, "Rocky VI" villain Ivan Drago is back, training his son to fight against Adonis Creed in this epic sequel.
If you recall, Drago, played by actor Dolph Lundgren, killed Creed's father in the ring more than 30 years ago in the fourth installment of the "Rocky" franchise. Rocky later trained in Russia and defeated Drago on his own turf in amazing fashion.
This new clip features a similar scenario, where Rocky, played by Oscar nominee Sylvester Stallone, worries about the young Creed (Michael B. Jordan) and whether he too might get hurt in the ring against this "dangerous" opponent.
"You don't think I can beat him?" Adonis asks his mentor.
Earlier this year, Lundgren told the Las Vegas Review-Journal that he was hesitant about bringing this Cold War-era character and past symbol of Russian strength back to life.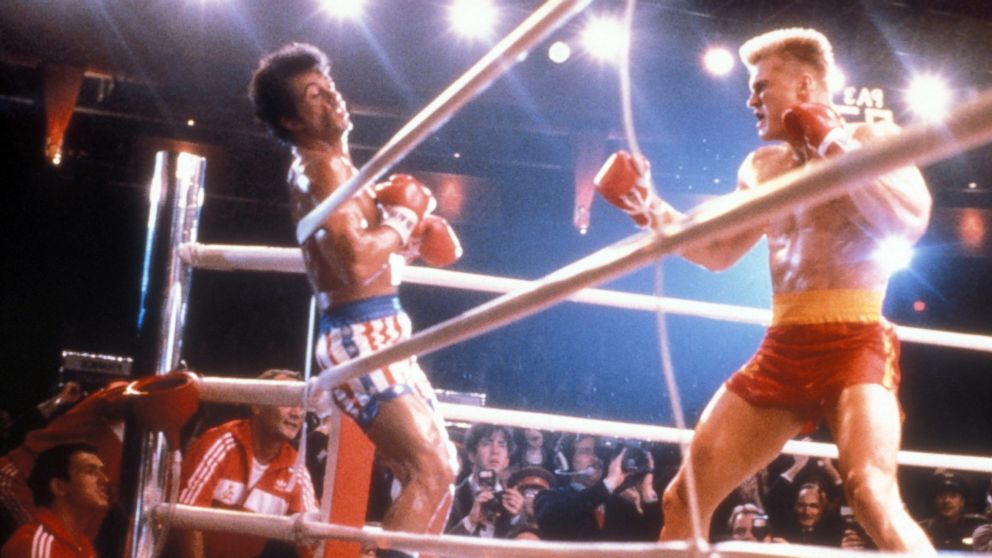 "That was something Stallone suggested to me about a year ago," he said in the interview. "I wasn't sure, since it's been about 30 years. I wanted Ivan Drago to live in the past, but it turned out that the script for 'Creed II' was really good. All I can tell you is Ivan is back. The Russians come back over for a challenge."
Here's the movie's official synopsis, according to IMDB: "Under the tutelage of Rocky Balboa, newly crowned light heavyweight champion Adonis Creed faces off against Vitor Drago, the son of Ivan Drago."
"Creed II" hits theaters on Nov. 21.