In its fourth season, "The Crown" will tackle Princess Diana's struggle with bulimia, according to the actress who plays her.
Emma Corrin, who joined the cast last year, told USA Today that because Diana had been so open about her battle with the eating disorder, it felt like an important element to include.
The newspaper reported that Netflix will include a viewer discretion warning before each relevant episode and will also provide resources for those struggling with eating disorders.
Explaining that bulimia was "central to [Diana's] experience," Corrin added that it was important to her to "do that justice."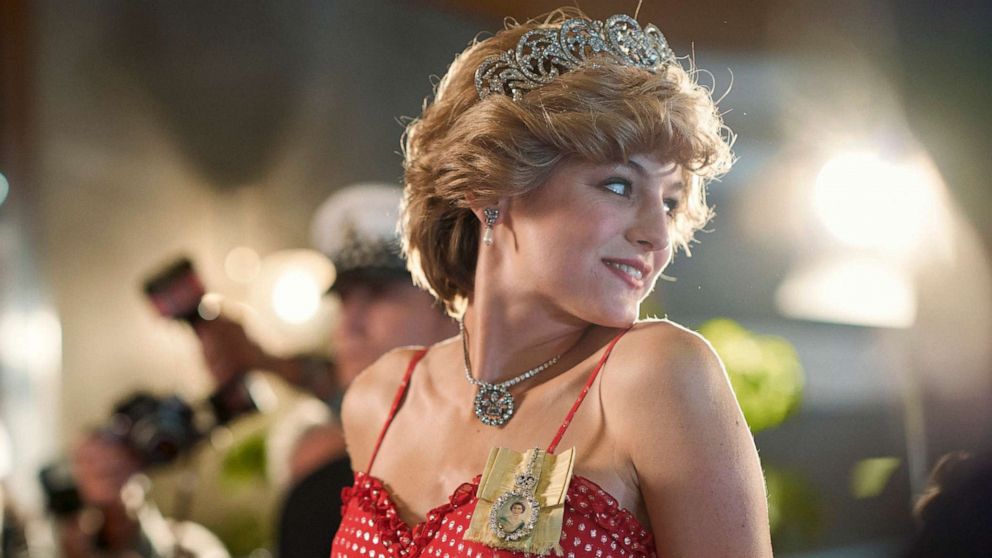 "She was very candid about [it], which I think is incredibly progressive of her at that time," Corrin said. "I think that for anyone who's experienced it, it is always a good thing to see [it] be represented onscreen. At the same time, I know it's very triggering to see, and I know that you have to be careful."
The Mayo Clinic reports that bulimia nervosa is an eating disorder marked by bingeing, or eating large quantities of food with no control, and purging, or ridding one's body of the extra calories in an unhealthy manner. Princess Diana, who was 36 when she died in a car crash in 1997, opened up about her struggle with bulimia in a 1995 interview with journalist Martin Bashir. According to a transcript provided by the BBC, she called the eating disorder a "secret disease," and revealed she'd had it for "a number of years" as she coped with the breakdown of her marriage to Prince Charles.
"You inflict it upon yourself because your self-esteem is at a low ebb, and you don't think you're worthy or valuable," she said. "It's a repetitive pattern which is very destructive to yourself."
As "The Crown" moves into the 1980s, viewers will be introduced to Diana, who met Charles when she was still a teenager. After a brief courtship, the former couple married in a lavish ceremony in 1981, watched by countless fans of the royal family around the globe.
"Oh man, it weighed so much," Corrin said of the dress she wore in the wedding scene. "It was so heavy I could hardly move in there!"