Full interview: Author tells Harry and Meghan's side of the story in his new book
It's back: the dazzling and dishy series that makes royalists of us all. And for my money, the fourth edition of "The Crown," on Netflix starting Nov. 15, is the best and most addictive season yet. Admit it, season three sagged into dullness. But with the indisputably great Olivia Colman coming into her own as Queen Elizabeth II, the role she took over from Claire Foy, the throne is occupied by an actress who knows how to show the emotions roiling inside a monarch famous for not showing any feelings. She's the shining jewel in "The Crown."
This time she has stiff competition, and not just from star-in-the-making Emma Corrin, who finds the fragility and steel in the young and reckless Lady Diana Spencer, a teenager trapped in a marriage of royal convenience to the insufferable Prince Charles (Josh O'Connor). Although the queen asks Diana to call her "Mummy," the People's Princess receives only cold indifference. The show recreates the fashion parade that made Diana a style icon (oh, that wedding dress!), but Corrin shows us an isolated, bulimic bird flapping her wings against a gilded cage.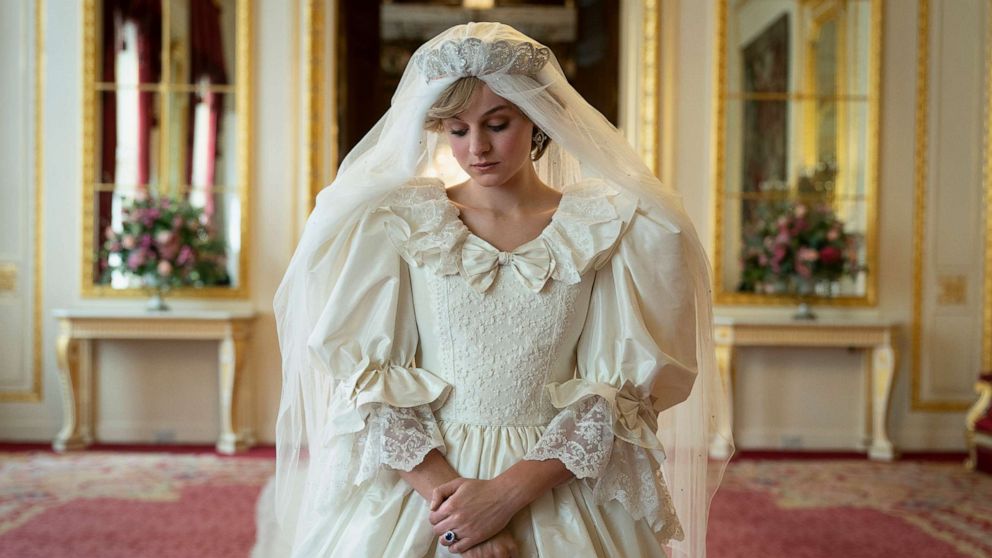 As it turns out, the queen's most formidable opposition comes from the Iron Lady herself, the polarizing new Prime Minister Margaret Thatcher, the United Kingdom's first female prime minister. Gillian Anderson, unrecognizable from her alien-chasing days as Agent Dana Scully on "The X-Files," plays the role that won Meryl Streep a third Oscar in 2012 like a gathering storm. That bouffant hairstyle and frosty decorum can't hide the fires roaring inside. Anderson is, in a word, dynamite.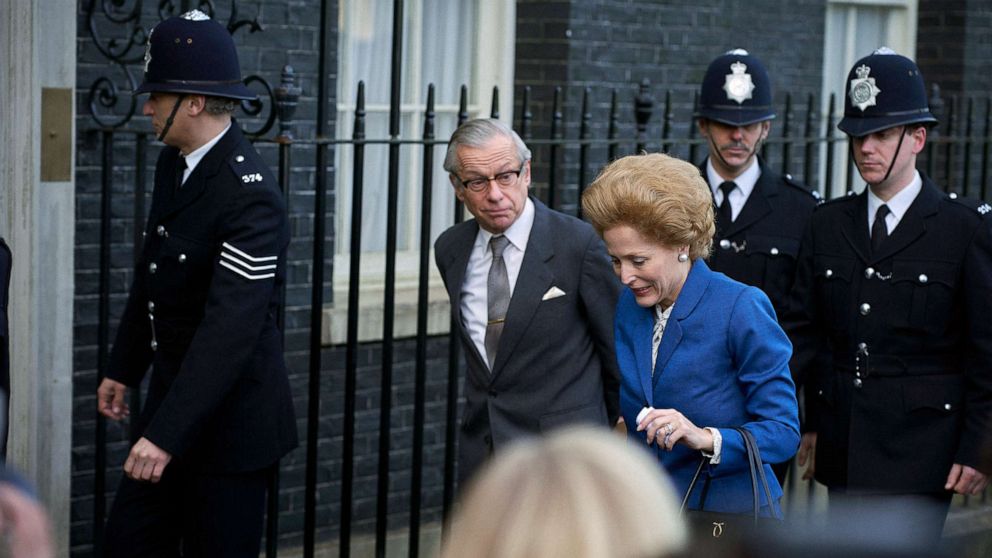 So, buckle up. All 10 episodes of season four, which I devoured like lavishly buttered popcorn, are a binge-watcher's dream. Thank series creator Peter Morgan for providing the elegance and clarifying wit that propels you through the scandalous riptides of palace history from 1977 to 1990. In the show's gossipy spirit, let it be known that Anderson and showrunner Morgan are a couple. But make no mistake, they are doing audiences all the favors.
Individual episodes stand out. In "Fagan," a remarkable true story, unemployed workman Michael Fagan (Tom Brooke) breaks into the queen's bedroom at Buckingham Palace to condemn Thatcher's conservative policies. In "Favourites," the queen interviews all four of her children to decide if she has a preference (she does, and I'm still reeling from her choice). In "The Balmoral Test," the Windsors invite the Thatchers to their Scotland estate, and we watch snobby Prince Philip (Tobias Menzies) and snobbier Princess Margaret (a killer Helena Bonham Carter) tear into the prime minister and her husband. The princess redeems herself a bit by imploring the queen early on to let Charles marry his first and only love, Camilla Parker Bowles (a fab Emerald Fennell). History had other ideas.
Still, season four hits dramatic heights by chronicling the implosion of the Charles-Diana relationship, through the birth of their sons, William and Harry, despite an official 1983 trip to Australia and New Zealand in which we see how the pair might have survived away from palace intrigue, her jealousy over Camilla and his festering resentment of her growing fame.
Tastiest of all is the queen's battle royal with Thatcher after the prime minister refuses to sanction South Africa for its apartheid policies. In leaking her opinions to the media, the queen breaks a cardinal rule of no politics from "The Crown." Colman and Anderson deliver a master class in acting as these two combatants push past controlling men and find a common ground.
This triumphant feast of season four ends with a Christmas dinner at Windsor Castle that gathers all participants in a hellish and hilarious holiday finale that leaves you salivating for the final two seasons, not due until 2022. With Imelda Staunton replacing Colman, Jonathan Pryce in as Philip, Lesley Manville as the older if not wiser Princess Margret, and the ultra-glam Elizabeth Debicki of "Tenet" as the now-worldly Diana, the mind boggles. But first, deep bows to "The Crown" season four for being totally irresistible.