Take it from Alyson Stoner: 'Perform with all your essence'
ABC News Photo Illustration
Alyson Stoner is a triple threat: she can sing, she can act and she can definitely bust a move.
You might recognize her from Missy Elliott's "Work It" music video, and such classics as "Cheaper by the Dozen," "Step Up" and tons of Disney Channel shows and movies.
The artist opened up in an interview with "Good Morning America" about cherishing her past and breaking free to discover her sexual identity.
"I really felt like I started owning my true artistic style and instinct," Stoner said.
Stoner looked back at some key milestones of her life and said take it from Alyson Stoner: the journey to self-discovery is never easy.
MORE: Take it from Suzanne Somers: 'Never stop reinventing' yourself
Perform with your entire essence.
Missy Elliott's "Work It" is a classic. The song was released in 2002 and Stoner instantly made a lasting impression on the entire world with her moves in the music video.
"To this day, I think that's one of the most spectacular moments in my career," she said.
But her appearance in the video almost didn't happen. Stoner said she almost didn't go to the audition because she had a basketball scrimmage, saying her priorities "were clearly out of whack."
Hundreds of kids auditioned for a chance to be in the video and were taught the routine. Luckily, Stoner had a theatrical background to complement her moves.
"A lot of the kids were just doing the steps, but my teachers always said, 'What's happening right here,'" she said, motioning to her face and adding that she was taught to perform with her entire body.
MORE: Take it from Danielle Fishel and Topanga: Be unapologetically you
Stoner was 9 years old when she bagged the role. While a clean version of the song was used on set in Miami, when the video was finally released, it came as a bit of a surprise to Stoner's grandma.
'"Grandma was watching and was like, 'What does put my thing down, flip it and reverse it mean?'" Stoner said. "We're like, 'Oh, yeah, it means it's the start of a beautiful career, Grandma!'"
Stoner said she's forever grateful for working with Elliott.
Ground yourself in the moment.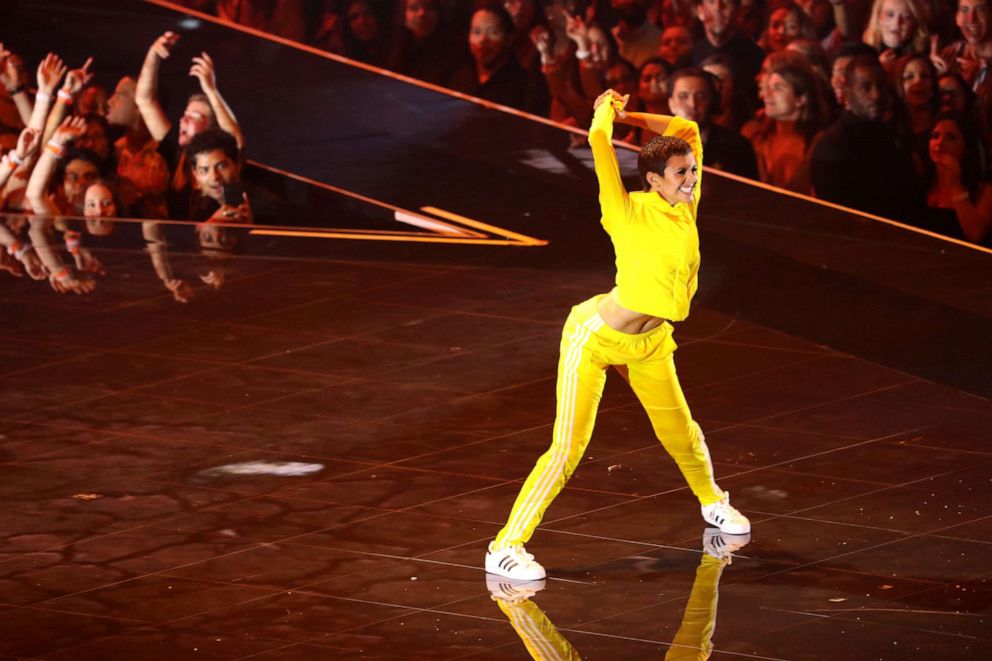 In 2019, Missy Elliott was awarded the MTV Video Vanguard Award and honored the dance community in her speech. Stoner was there and called it a "full circle moment."
"It was so high stakes and high pressure that I decided to flip it and reverse it," she said.
The magnitude of the performance was overwhelming for Stoner and she had to ground herself to enjoy being part of another iconic moment in music history.
MORE: Take it from Ally Brooke: 'Take it all in, girl, because you've come so far'
"I can remember in my body how it felt to be on stage," she said.
Let yourself be surprised.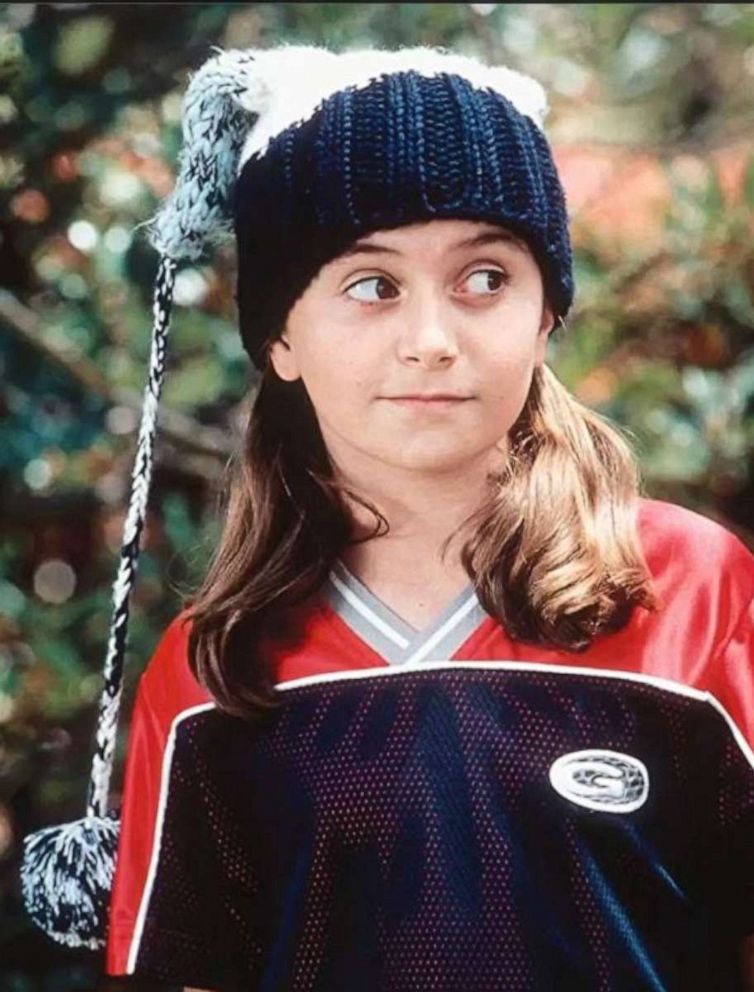 Aside from her thriving dance career, Stoner went on to play a variety of roles in movies and shows, such as the "Step Up" franchise and the "Camp Rock" movies. Her role as Sarah Baker in "Cheaper by the Dozen" was special in many ways.
Stoner says she had a great connection with Bonnie Hunt, who played her mother in the movie, saying she taught her how to be honest on camera and forget that she was being filmed.
MORE: Take it from Mindy Kaling: Don't let where you're from keep you from where you're going
"The beauty and magic comes from preparation then completely letting go and letting yourself be surprised by truly listening and responding to who's right in front of you," she said.
Stoner credits that skill with teaching her how to be a better listener and how to have better empathy.
There is so much ahead.
Stoner reached a point in her life, however, where she felt like she was at Ground Zero.
"I had reached rock bottom in many ways," she said.
There was a moment where she recognized she could either continue trying to live in her past and have it repeat itself, or she could decide to move forward with a fresh start.
In her music video "Stripped Bare," Stoner cut off all of her hair and then buzzed it down more.
Cutting her hair was the precise moment she knew things were going to get better.
"I try to lean into that space as much as I can," she said.
MORE: Take it from Neil Patrick Harris: 'We're complete because we're incomplete'
Own your story.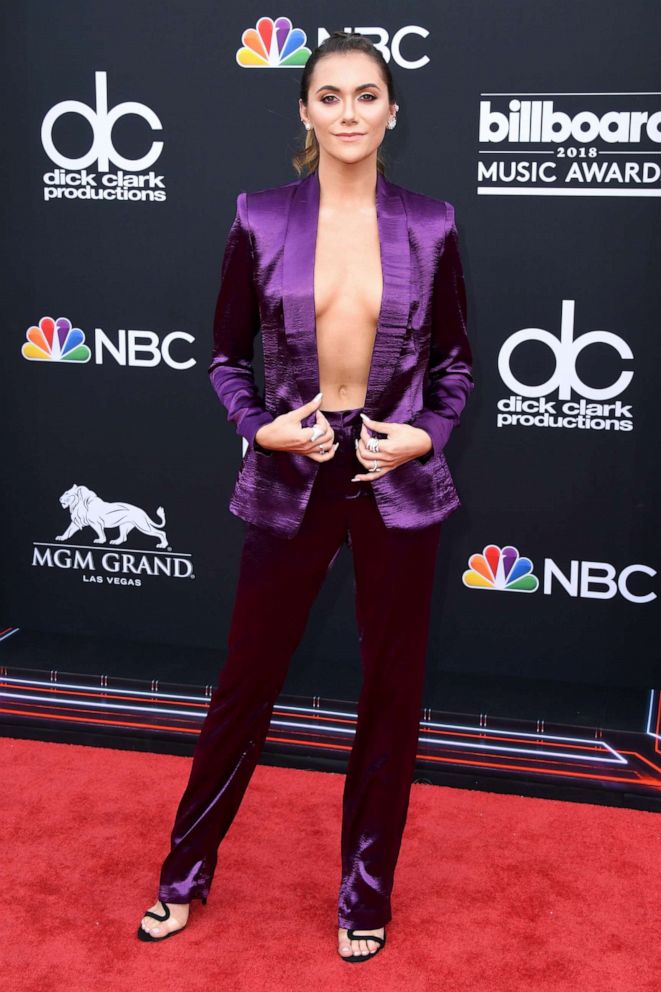 In 2018, Stoner penned a powerful essay about discovering her sexual identity in Teen Vogue.
"I, Alyson, am attracted to men, women, and people who identify in other ways...It is the love we can build and the goodness we can contribute to the world by supporting each other's best journeys," she wrote.
Stoner says coming out to the world, even to family and friends, is challenging.
"It is fraught with confusion and fear and, you know, trepidation," she said.
Stoner's essay went viral, with thousands of people moved by her words. Shortly after coming out, she attended the Billboard Music Awards rocking a metallic purple suit to show others that they, too, can break free and own who they are.