Our favorite Emma Watson moments for her birthday
Dave M. Benett/Getty Images
The cast of "Harry Potter" -- including the main trio of Daniel Radcliffe (Harry Potter), Emma Watson (Hermione Granger) and Rupert Grint (Ron Weasley) -- is reuniting to celebrate the 20th anniversary of the first film.
HBO Max announced that "Harry Potter 20th Anniversary: Return to Hogwarts" will be available for streaming as the clock strikes midnight on Jan. 1, so all muggles should plan their New Year's Eve night and New Year's Day accordingly.
Radcliffe, Watson and Grint will be joined by Helena Bonham Carter (Bellatrix Lestrange), Robbie Coltrane (Rubeus Hagrid), Ralph Fiennes (Lord Voldemort), Jason Isaacs (Lucius Malfoy), Gary Oldman (Sirius Black), Imelda Staunton (Dolores Umbridge), Tom Felton (Draco Malfoy), James and Oliver Phelps (Fred and George Weasley), Mark Williams (Arthur Weasley), Bonnie Wright (Ginny Weasley), Alfred Enoch (Dean Thomas), Matthew Lewis (Neville Longbottom), Evanna Lynch (Luna Lovegood) and Ian Hart (Quirinus Quirrell), with the tease of more to be revealed.
Chris Columbus, who directed 2001's "Harry Potter and the Sorcerer's Stone" -- also known as "Harry Potter and the Philosopher's Stone -- as well as 2002's "Harry Potter and the Chamber of Secrets," will be featured as well.
The streamer, where all eight "Harry Potter" films can currently be watched, teases that the special will "tell an enchanting making-of story through all-new in-depth interviews and cast conversations, inviting fans on a magical first-person journey through one of the most beloved film franchises of all time."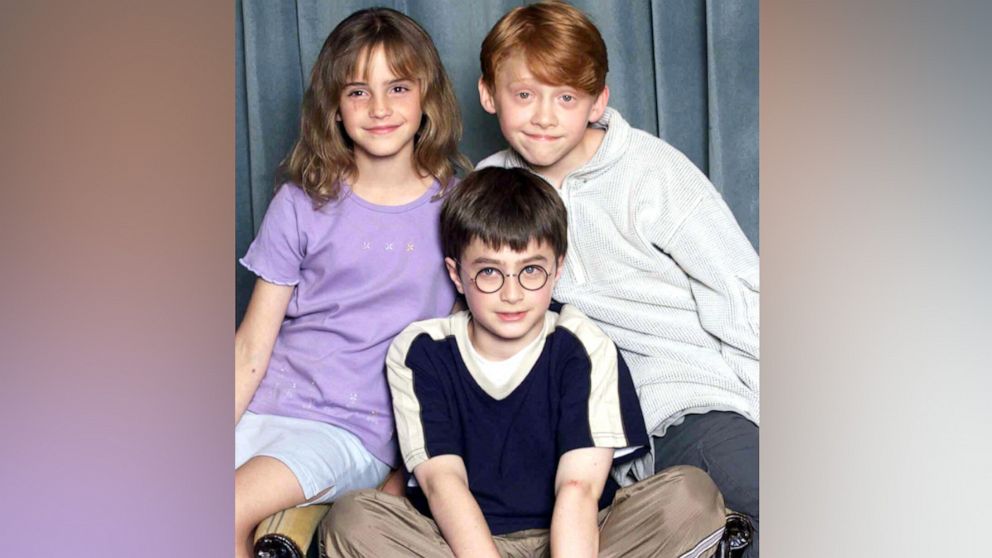 Watson took to Instagram to celebrate the news of the special, penning a heartfelt note about what the "Harry Potter" franchise has meant to her over the years.
"Harry Potter was my home, my family, my world and Hermione (still is) my favorite fictional character of all time," she began. "I think a journalist once said it was irritating how many times during an interview I mentioned how lucky I was and started counting… BUT I DAMN WELL KNEW!!! And still know."
"I am proud not just of what we as group contributed as actors to the franchise but also as the children that became young adults that walked that path," she continued. "I look at my fellow cast members now and I am just so proud of who everyone has become as people. I am proud we were kind to each other that we supported one another and that we held up something meaningful."
Watson then thanked all the "Harry Potter" fans, saying, "The magic of the world wouldn't exist without you. Thank you for fighting to make it such an inclusive and loving place."
"I still miss the crew who made these films all the time," the actress concluded. "Thank you for all of your hard work too -- I know your contributions sometimes get overlooked."