Dave Franco's fascination with horror films inspired him to make a movie. "The Rental" opens in theaters nationwide today. The film marks Franco's directorial debut.
"I'm a huge horror fan myself," Franco said in a recent appearance on "Popcorn with Peter Travers." "I really wanted to do everything I could to subvert the genre whenever possible and try to keep people on their toes and just really make it feel unique in the execution of the look of it."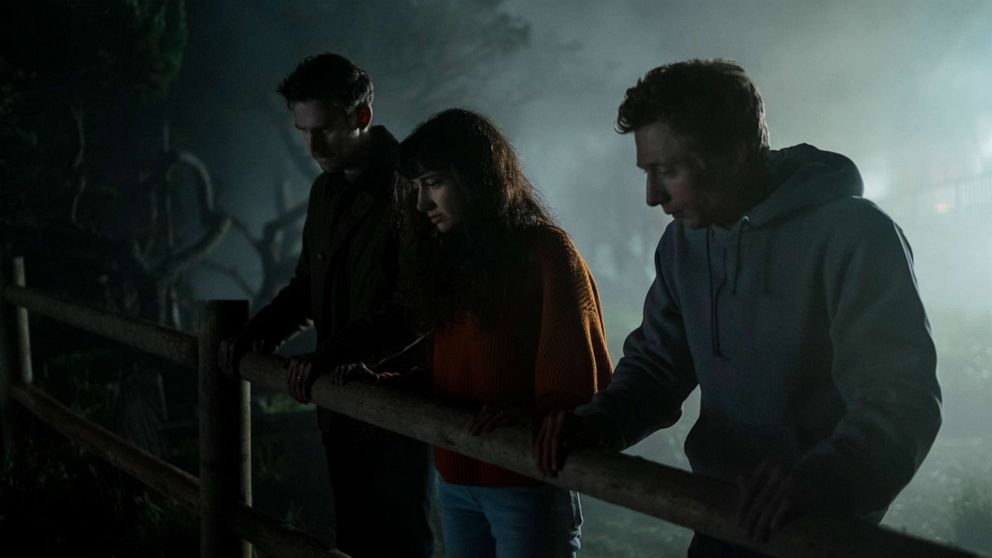 Franco talked loosely about the premise of the film.
"It is a movie that is a little bit difficult to talk about because I don't want to spoil anything," Franco said. "There is a rental house. But the baseline, really simple premise is, two couples go on vacation for what should be a celebratory getaway and then things start going terribly."
Travers pointed out that the film might make us all a bit afraid about renting homes.
"I promise my intention wasn't to take down Airbnb," Franco, 35, told Travers. "But the idea was inspired by my own paranoia about the concept of home sharing where the country is as divided as it's ever been. And no one trust each other yet we trust staying in the home of a stranger, simply because of a few positive reviews online."
"All that being said," he added, "I still use Airbnb. In fact, I stayed in an Airbnb while filming this movie. And I think there's just this disconnect where we're all aware of the risks of staying in a stranger's home. We never think anything bad will actually happen to it. So I was trying to explore that idea and why we subject ourselves to staying under the home of someone we don't know."
Download the all new "Popcorn With Peter Travers" podcasts on Apple Podcasts, Spotify, Tunein, Google Play Music and Stitcher.
Franco added: "It's all scary. And my paranoia has reached its peak since filming this movie. And now when I rent a place, I'm not thinking, Aare there cameras here?' I'm thinking, 'There are definitely cameras here. It's just about whether or not I will find them.'"
Franco said ultimately the film turned out to be just as he'd imagined.
"The final product is pretty much exactly or very close to what I pitched from day one," he said. "And so no matter what happens from here obviously I hope people like it. I hope people check it out. But I wouldn't change very much and so I feel content in that."
Be sure to watch the full interview with Peter Travers and Dave Franco in the video above.