Debra Messing is the epitome of confidence and grace.
While the actress fills millions of homes with laughter thanks to her role on "Will and Grace," she said she remembers feeling silenced at the start of her career.
"I remember feeling silenced," Messing told "Good Morning America." "I remember trying to give ideas about what would make something funny and I remember being looked at like, 'Why is she contributing?'"
Messing's big break came over 25 years ago, opposite Thomas Hayden Church on FOX's "Ned and Stacey."
"When you're starting out, you're always apologizing for not being whatever the perfect idea of a leading lady is," Messing told "GMA."
With "Will and Grace," she set some ground rules before agreeing to play the now iconic, Grace Adler.
"Before I took this job I said no," Messing said. "I sat down with the show creators and I said to them 'I don't want to just be the pretty girl. I want to be funny.'"
We thank our Karen Walkers that the showrunners agreed and allowed Messing to contribute her own voice to the sitcom.
"GMA" looked back at the 50-year-old's most iconic moments on and off screen.
And we think it's safe to say that based on the advice she would give her younger self, we all need a Grace in our lives.
1. You are perfect the way you are.
Messing couldn't stop giggling when we showed her this throwback from "Will and Grace."
"If you saw the outtakes I might have peed a little bit 'cause it was so funny."
Messing said she loved the show's running joke that Grace was flat chested and that her character was able to laugh at herself.
"The lesson at the end of the episode is you are perfect the way you are."
2. Follow the path that makes you happy.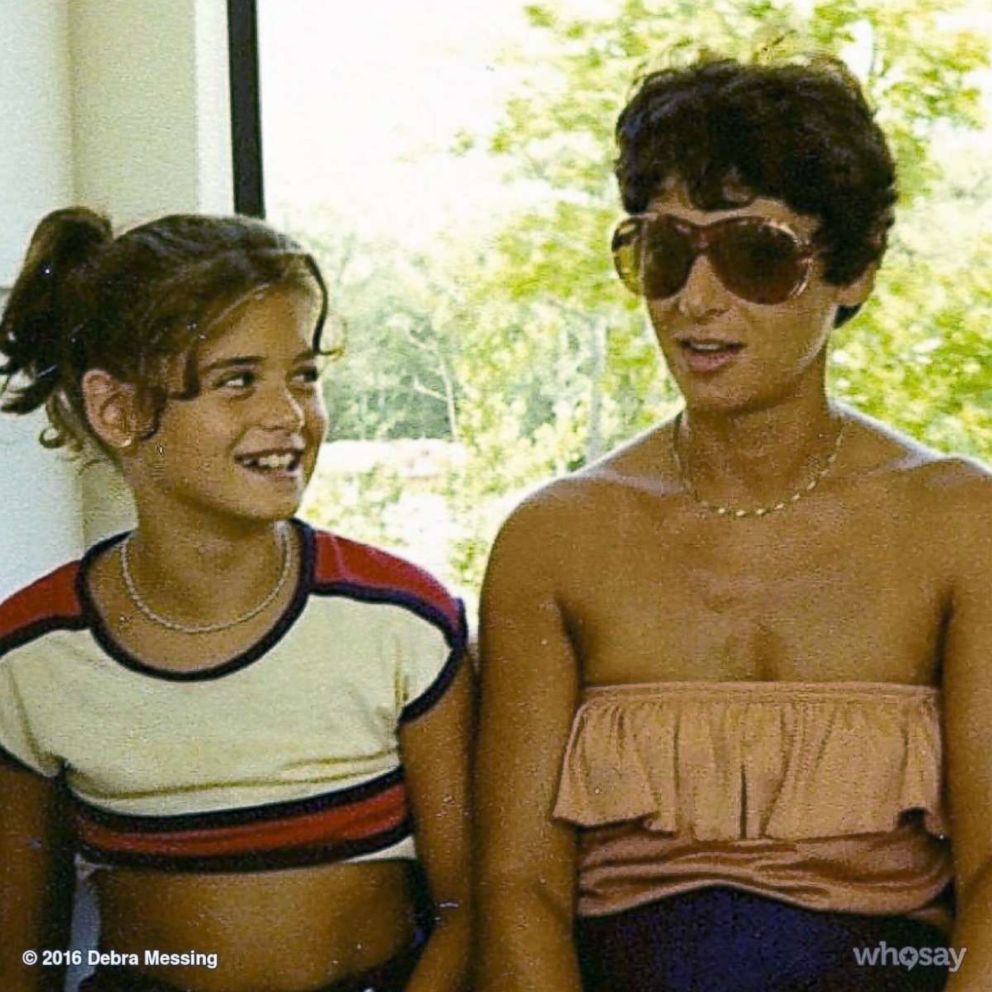 "I mean, look at my mom! My mom is hot."
Messing remembers this photo was taken on a trip with her mother to Six Flags in Richmond, Virginia, and it being excruciatingly hot. Hence the crop top.
"I remember feeling a little sexy."
Messing loves the self-confidence this photo displays and would encourage her younger-self to stay on that path.
3. Your voice has value.
"Oh god that hair" was Messing's initial reaction to this photo of her from her television debut on "Ned and Stacey."
"I was new and I was 'the girl' and I was working with a famous guy who was established and I remember feeling silenced."
Messing said it wasn't easy being the new girl on set, especially when it came to contributing ideas about the show.
"Your voice has value and you should assert it."
4. Some secrets are worth keeping.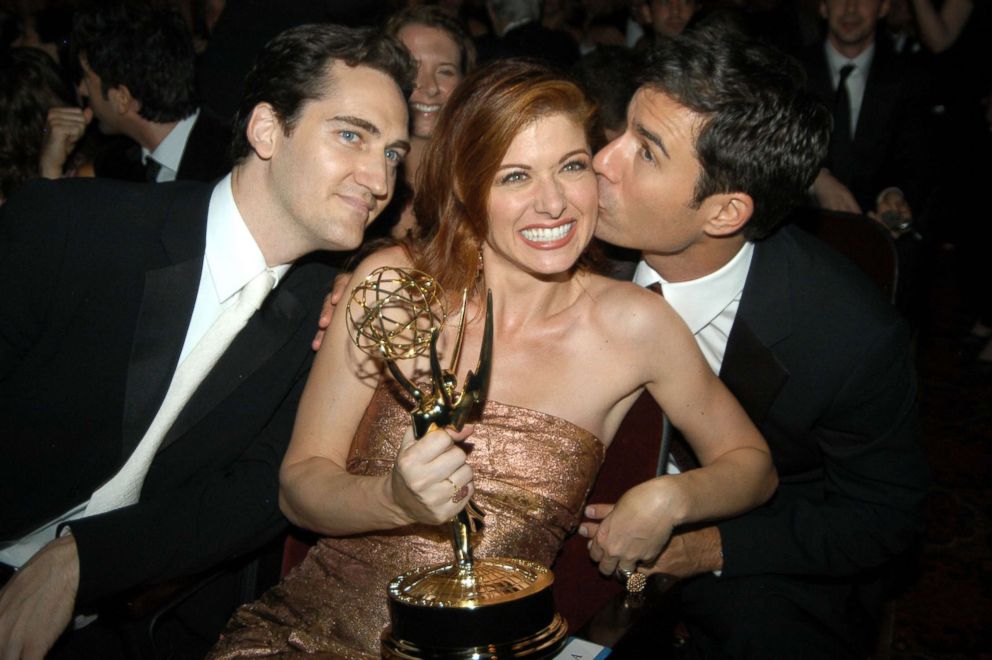 We all know that Messing won an Emmy in 2003 for her performance as Grace Adler. What you might not know is that she was pregnant when she accepted the award.
"The thing that made it extra sweet is that I was nine weeks pregnant and nobody knew."
Messing gave birth to her son Roman, who is now 14, the following April.
"I got up there and all I was thinking was 'oh my god, he's with me right now and no one in this room knows.'"
5. All mothers need support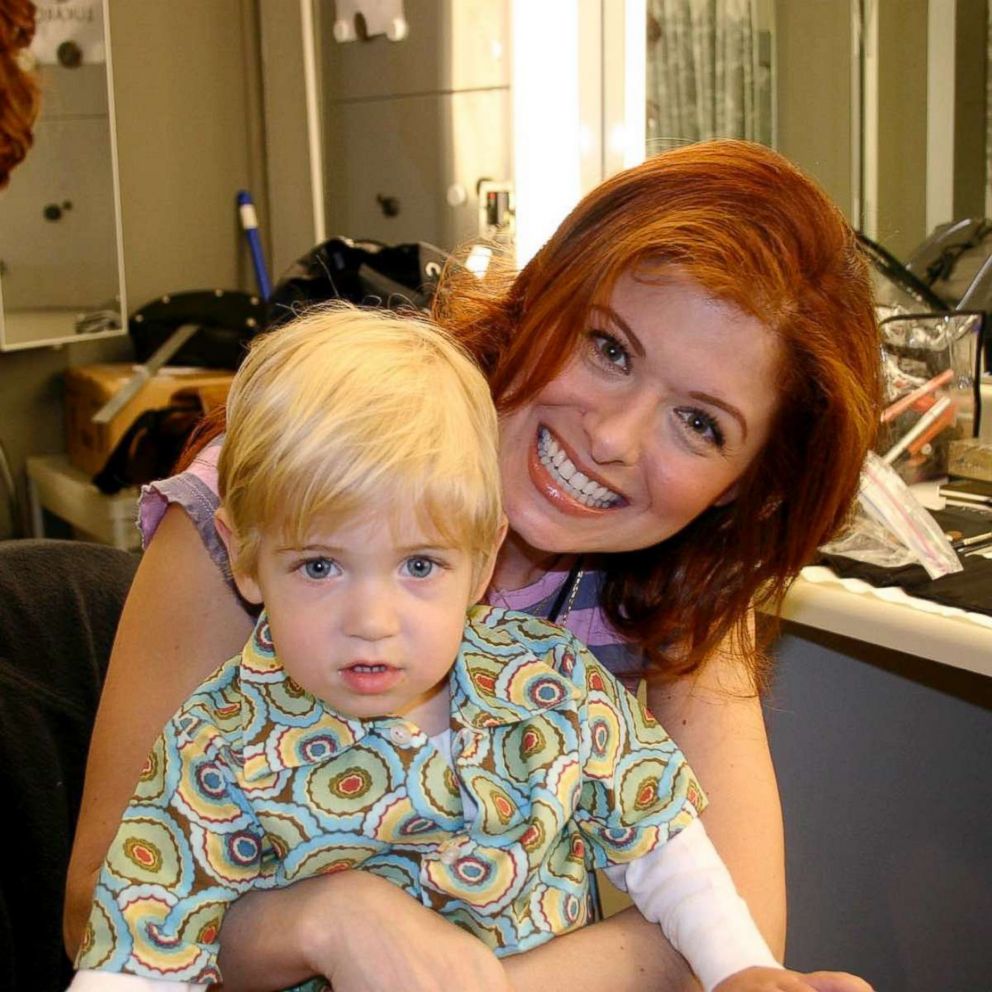 Speaking of motherhood, Messing said her son Roman is the center of her world.
Messing said going back to work after giving birth wasn't the easiest, but she was able to bring him on-set of "Will and Grace" when he was a baby, and had a lot of help, something she recognizes not all new moms have.
"I was a very privileged mother," she said. "A lot of working mothers do not have nannies."
Messing discussed how women are often put under a microscope when they become mothers and there's a societal expectation that they have to do it all on their own.
"Just take some time to really think as a new mother about what you need," she said.
6. Don't feel guilty for saying "no."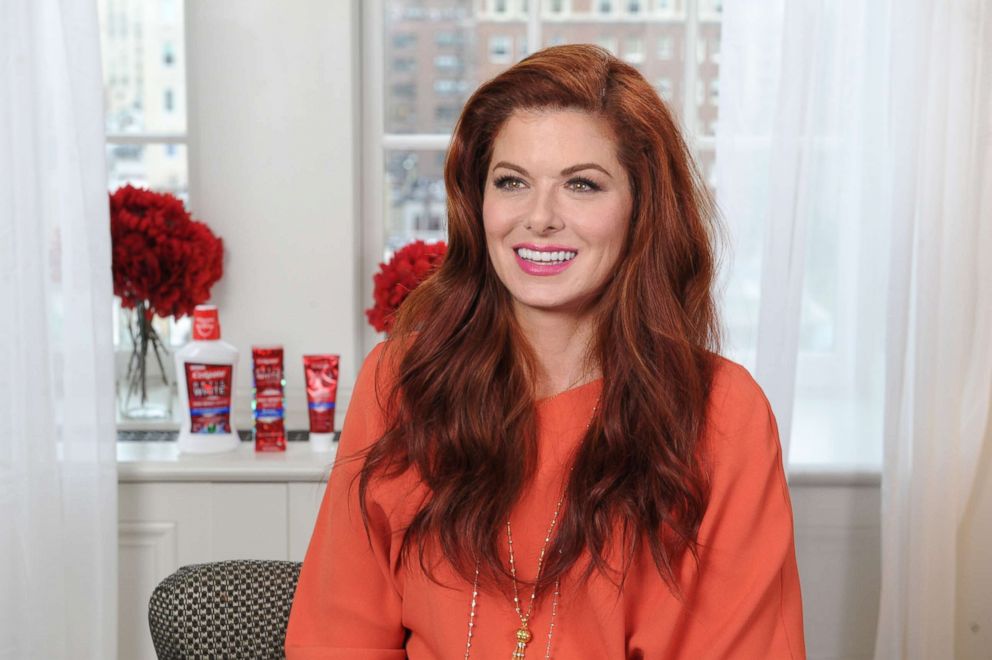 Messing may have turned 50 this year but she's still glowing. Now, a paid sponsor for Colgate toothpaste, she credits her shiny smile to brand's Colgate Optic White, a staple in her health and beauty routine.
"I see white teeth," she said. "I think it's pretty hot."
*She said her sense of confidence and self-assurance comes with age and experience.
"It took me a really long time but I think it's really important to learn how to say 'no' without feeling guilty."
As a working actress and a mom, Messing says you can't be everything to everyone. The key to maintaining her mental health? Learning to be ok with disappointing people sometimes, especially when it comes to taking care of yourself.
"You should always be checking in with yourself." explains Messing. "While my son is doing his homework I'll go into my bedroom and be alone for a little bit and I know when I come out I'm going to be a better mother."