The bad news is that movie theaters are still closed. The good news is that it doesn't matter as much because new films are being released online. One of the buzziest new flicks just released is Spike Lee's "Da 5 Bloods." Delroy Lindo recently talked to Peter Travers about his role in the film.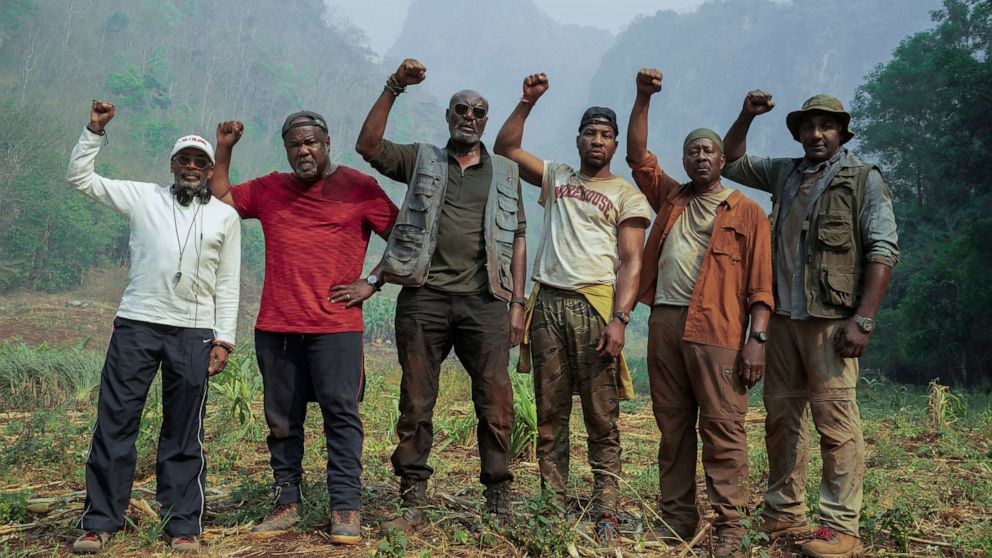 "I'm thrilled for Spike [Lee] and for the film and for everybody associated with this movie," said Lindo who stars as Paul, an American war veteran, returning to Vietnam with friends. Clarke Peters, Isiah Whitlock Jr. and Norm Lewis also star in the film. The group of longtime war buddies hopes to retrieve the remains of a fellow soldier who died during the war. They're also on a mission to collect a treasure trove of gold they left behind.
The film is packed with a few surprising turns and emotional twists. Travers said many are pegging Lindo's performance as Shakesperean.
"I viewed it as very Wilsonian, as in August Wilson, very Shakespearean, a large tragic character that from an acting standpoint I couldn't wait to jump in and get started," Lindo said. "It was very, very, very exciting. The prospect of engaging this work was incredibly exciting."
Download the all new "Popcorn With Peter Travers" podcasts on Apple Podcasts, Spotify, Tunein, Google Play Music and Stitcher.
Lindo said he's pleased with the response from his performance.
"It feels fabulous," he said. "It feels extraordinary. It's a little bit of a balancing act for me personally just in terms of keeping grounded, keeping my feet on the ground but the fundamental feeling is extraordinary."
Be sure to watch the full interview with Peter Travers and Delroy Lindo in the video above.