Dolly Parton is honored with all-star tribute at the Grammys
Country music legend Dolly Parton rocked out the 2019 Grammys stage with a star-studded, girl-power-fueled performance featuring special guests including Miley Cyrus, Kacey Musgrave, Katy Perry and many more.
Parton, 73, performed a mashup of some of her fan-favorite songs including, "Here You Come Again," "Jolene," and even one of her new songs, "Red Shoes," from her Netflix film "Dumplin'."
Parton even asked the crowd: "Anybody out there working a nine to five job?" before rocking out the stage to her 1980 hit "9 to 5," joined by some of the biggest female stars in country music.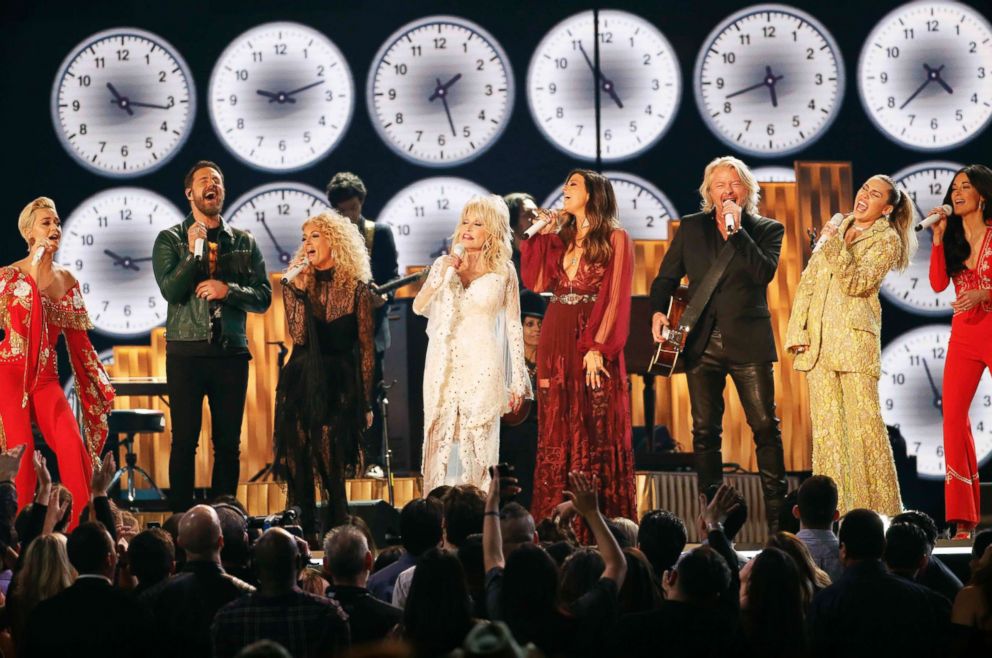 The audience went wild for Parton's performance, and even global Korean sensation, BTS, was spotted dancing and lip-syncing along to "Jolene."
Shortly after her performance, the beloved country music queen shared a playlist on her Twitter to keep fans, "singin' and smilin'!"
(MORE: Michelle Obama makes surprise appearance at 2019 Grammy Awards)