Emilia Clarke describes pressure to do nude scenes on 'Game of Thrones'
AFP via Getty Images, FILE
November 19, 2019, 8:34 pm
Emilia Clarke became no stranger to doing nude scenes over the course of eight seasons of "Game of Thrones," but the actress admitted in a recent interview that it could be "terrifying."
While speaking to Dax Shepard for his "Armchair Expert" podcast, she explained that she landed the role of Daenerys Targaryen when she was fresh out of drama school, and remembered thinking, "There's the catch!" when she first read all the nude scenes in her scripts.
Although she said she first approached them "as a job," she later learned to be more confident about setting boundaries.
"I'm a lot more savvy about what I'm comfortable with, and what I am OK with doing," Clarke said. "I've had fights on set before where I'm like, 'No, the sheet stays up,' and they're like, 'You don't wanna disappoint your 'Game of Thrones' fans.' And I'm like, 'F--- you.'"
"I feel like I've seen enough now to know what is actually needed," she added.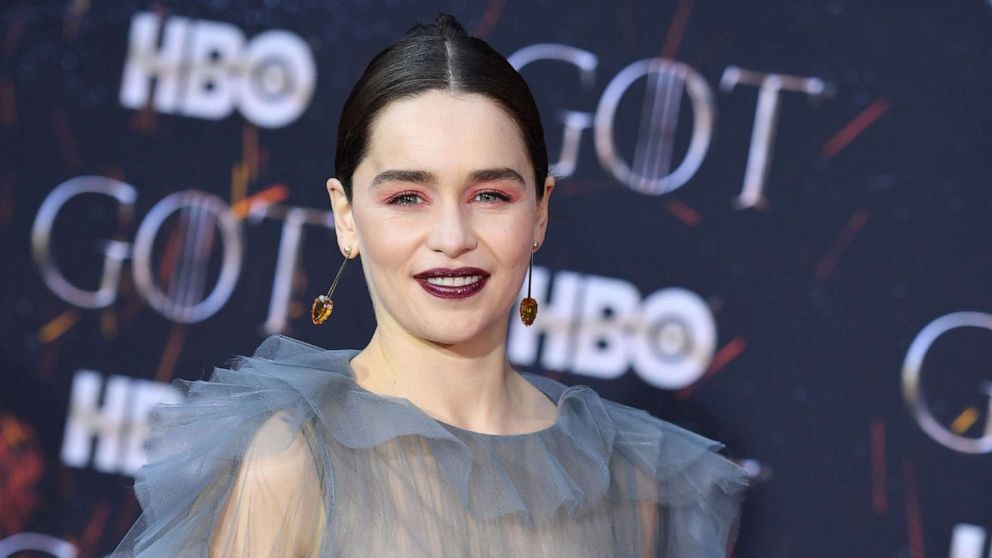 Clarke, 33, starred in the Emmy-winning HBO series, which ended its run earlier this year.
Her first few intimate scenes on camera were with actor Jason Momoa, whom she credits for making her feel safe on set. Adding that she had "no idea what I'm doing" at that point in her career, Momoa explained to her what type of behavior was appropriate and how she deserved to be treated.
"It's only now that I realize how fortunate I was with that, because that could've gone many, many, many, many different ways," she said. "He was like, 'Sweetie, this is how it's meant to be and this is how it's not meant to be and I'm gonna be sure that that's the f---ing case.' So he was always like, 'Can we get her a f---ing robe? Can we get her a goddamn robe? She's shivering!' It was a lot of that. ... He was so kind and considerate and cared about me as a human being."