Emma Thompson talks worrying about kids, political activism in both US, UK
Steve Parsons/AFP/Getty Images
Actress Emma Thompson was all smiles Wednesday as she received her damehood at Buckingham Palace from the Duke of Cambridge himself.
During the ceremony, Thompson, 59, looked beyond proud to receive the honor from Prince William. The "Love Actually" star also appeared to use the occasion to draw attention to an important issue, wearing a Fawcett Society "Equal Pay" pin on the lapel of her dark blue suit.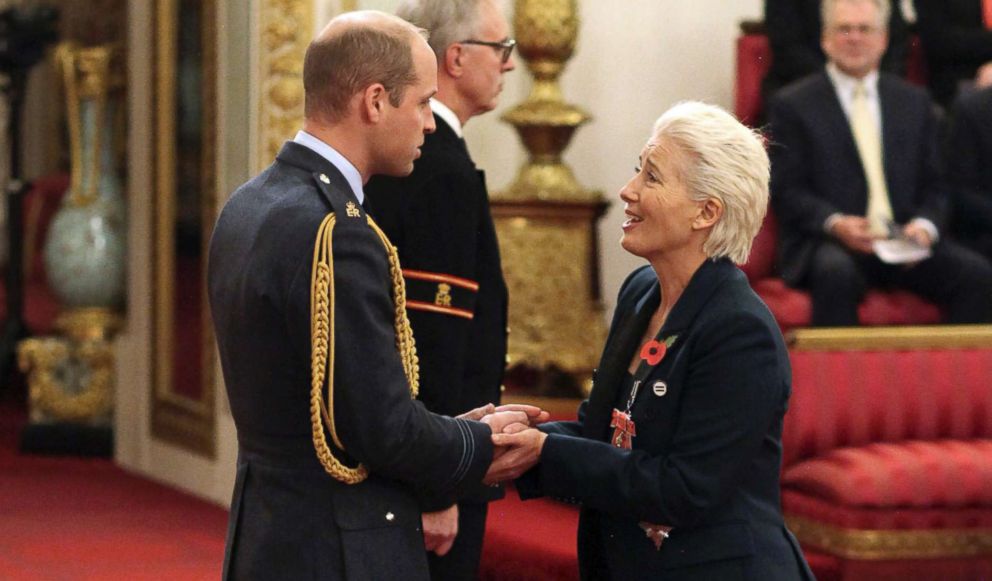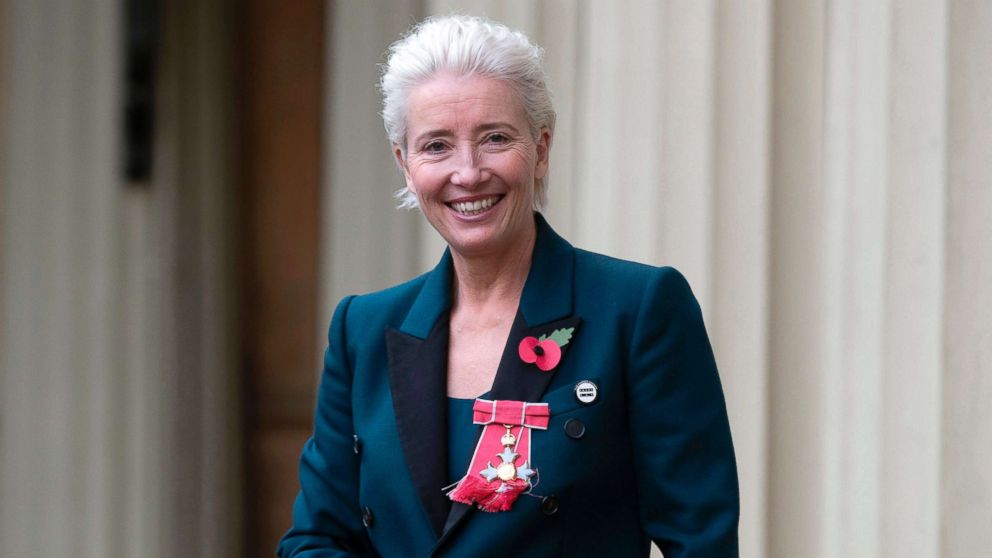 According to the charity's official site, "every year the Fawcett Society marks Equal Pay Day, the day from which women effectively stop earning relative to men. This year, the day falls on November 10th."
The society said the pins are a way to show "solidarity with women fighting for equal pay."
Outside the palace, Thompson smiled and stood next to her husband Greg and two children, Gaia and Tindyebwa.
She also shared her affection for Prince William with reporters, according to the Associated Press.
"I love Prince William. I've known him since he was little, and we just sniggered at each other," Thompson said. "I said, 'I can't kiss you, can I?' And he said, 'No don't!'"
Thompson also said she plans to use the honor to raise awareness about schoolchildren who don't get enough to eat during school vacations, the AP reported.