'Empire' star Jussie Smollett shares powerful message to LGBTQ community after suspected hate crime
Jussie Smollett's message to LBGTQ community after alleged attack
"Empire" star Jussie Smollett has a message for young people in the LBGTQ community after he survived a suspected hate crime in Chicago last month.
"Learn to be a fighter," Smollett said in his first interview since the attack. "I am not advocating violence at all, so let's be clear about that. If you're gonna die, fight until you do."
"If you don't fight, you have no chance," he added. "I have fought for love. I am an advocate."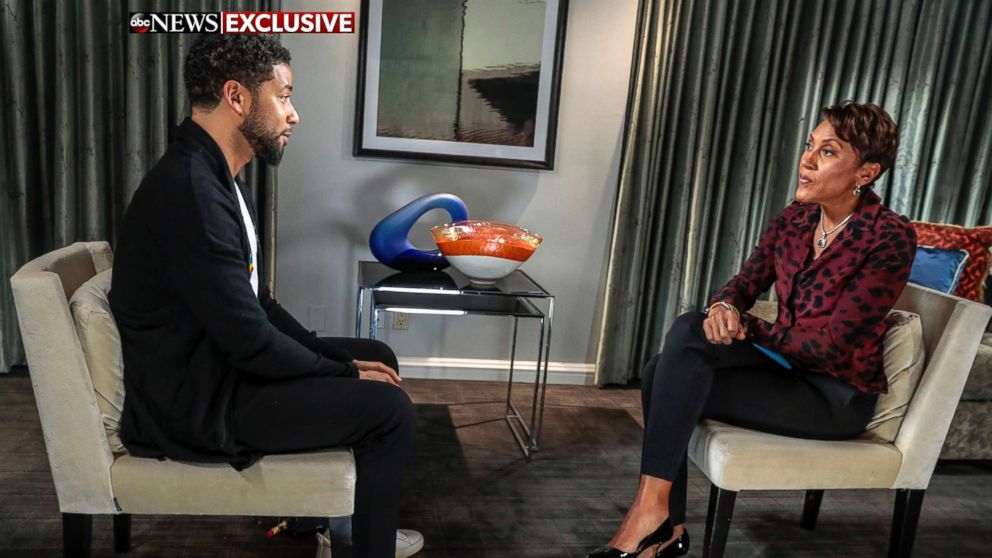 Smollett, who portrays a gay musician on Fox's "Empire," said the attack happened on Jan. 29 at around 2 a.m. as he was leaving a Subway restaurant in Chicago. He told police that two attackers got his attention by yelling racial and homophobic slurs at him and then put a noose around his neck and poured an unknown substance, likely bleach, on him, according to an initial police incident report.
(MORE: Jussie Smollett heartbroken over criticism after attack: 'You don't even want to see the truth')
Smollett, 36, told Robin Roberts in the interview that aired Thursday on "Good Morning America" that he wants video surveillance of the alleged attack released.
"I want them to see that I fought back and I want a little gay boy who might watch this to see that I fought the [expletive] back," he said. "And it does not take anything away from people that are not able to do that but I fought back."
"They ran off. I didn't," Smollett added.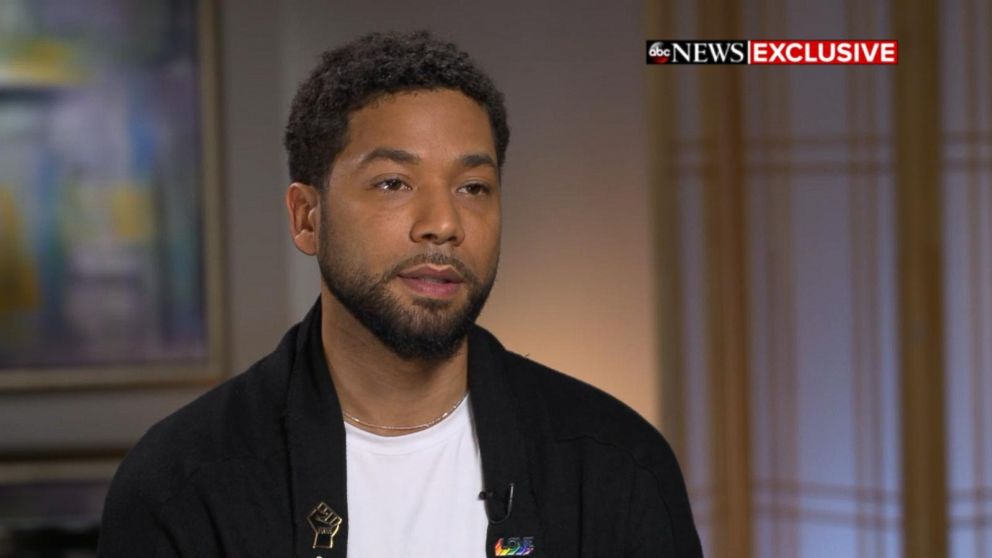 Police in Chicago announced Thursday they have identified and are questioning two "persons of interest" in the alleged attack on Smollett. Neither of the individuals has been charged with any crime related to the alleged attack, and there is no evidence that they were involved in any attack on the actor, police said.
Smollett, who suffered minor injuries, said he gets "threatened all the time" on social media. The week before the alleged attack a letter was sent to Cinespace Chicago Film Studios, the studio Fox uses to film "Empire" in Chicago, with threatening language and laced with a powdery substance, likely Tylenol, according to police.
The singer revealed that he didn't want to call the police at first after the attack but his friend and creative director, Frank Gatson, did so on his behalf.
(MORE: Celebrities, lawmakers rally behind Jussie Smollett in wake of brutal attack)
"There's a level of pride there," Smollett said when asked about his hesitation. "We live in a society where, as a gay man, you are considered somehow to be weak, and I'm not weak. I'm not weak, and we as a people are not weak."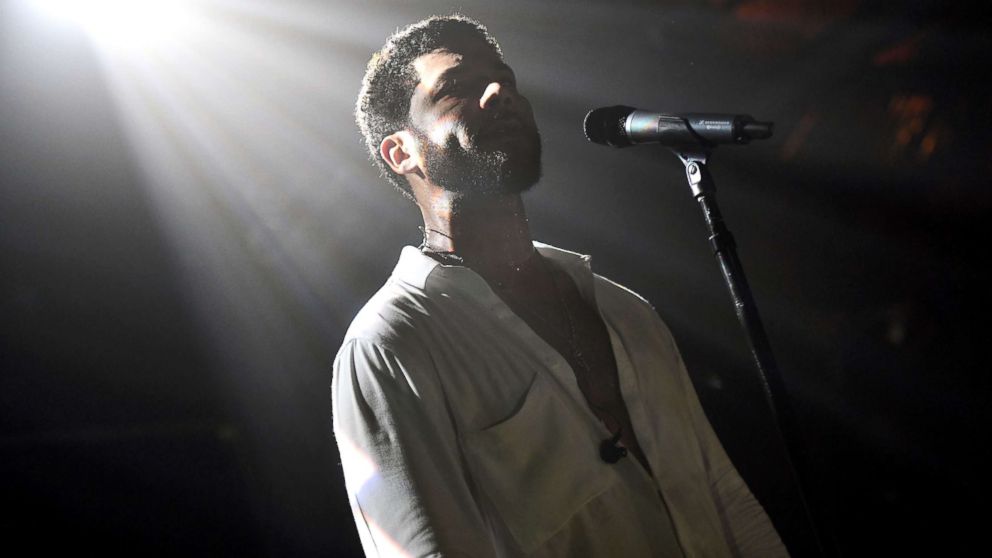 Smollett said he is "forever changed" by the alleged attack and he believes he has a responsibility to make "something meaningful" out of what happened to him.
The singer spoke out in his first interview after people questioned his account.
"I think people need to hear the truth, because everybody has their own idea, some are healing and some are hurtful," he said. "But I just want young people, young members of the LGBTQ community, young, black children to know how strong that they are, to know the power that they hold in their little pinky."