It may take a while to accept that "Schitt's Creek" has come to an end. But Eugene Levy, who stars in the hit series, insists the timing is just right.
"How do we top what happened this year?" Levy said on "Popcorn With Peter Travers." "We'll never reach this kind of peak again with 15 Emmy nominations. That was just mind blowing. So it ended at just the right time."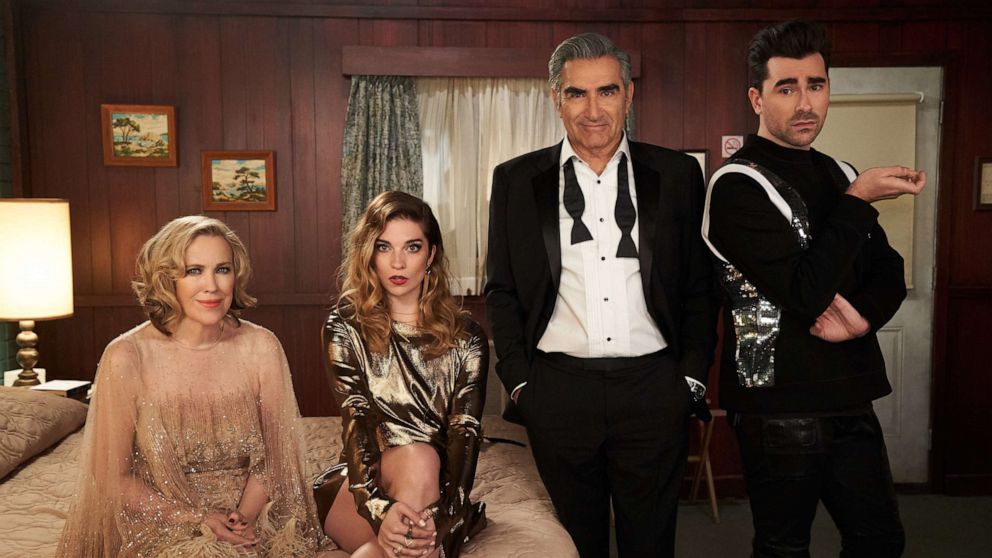 Levy told Travers he's grateful for the support the show has received from fans.
"Reaction to the show has been sensational," he said. "And it's been just kind of a tidal wave over the last couple of years."
Download the all new "Popcorn With Peter Travers" podcasts on Apple Podcasts, Spotify, Tunein, Google Play Music and Stitcher.
Levy stars alongside Catherine O'Hara, Annie Murphy and his son, Dan Levy, who also serves as a producer on the show.
"I give a lot of credit to my son Dan," Levy, 73, said. "He did a masterful job of guiding this thing to its final destination. We started the show and the intention was to make a great character comedy."
He added, "You want to get to a point where your audience has an emotional investment in the character. And if that happens, then you can take them on a lovely joy ride through laughs and tears and everything else."
Be sure to watch the full interview with Peter Travers and Eugene Levy in the video above.