Famed chef Mario Batali investigated for sexual assault by NYPD
Dia Dipasupil/Getty Images for NYCWFF
Disgraced chef Mario Batali is being investigated by the New York Police Department for two separate instances of sexual assault allegations, one of which was reported in a "60 Minutes" segment on Sunday.
The second allegation was brought to the NYPD late last year, police sources told ABC News. A woman claims she lost consciousness at a New York City restaurant in 2004 and found the chef on top of her when she woke up.
The unidentified woman featured in the "60 Minutes" piece alleges the 57-year-old chef and former TV star drugged and assaulted her in New York City in 2005.
After drinking wine with Batali at a popular Manhattan restaurant, the woman told "60 Minutes" that things got "completely foggy."
"I remember a moment where I was on his lap, kissing him. Like, he was kissing me," she said. "And then I remember throwing up in a toilet. And that is all. I woke up by myself on the floor. The first thing I think is I've been drugged."
Another thought that crossed her mind: "I've been assaulted," she said. The woman added that she spoke to police after the alleged incident but did not file a report.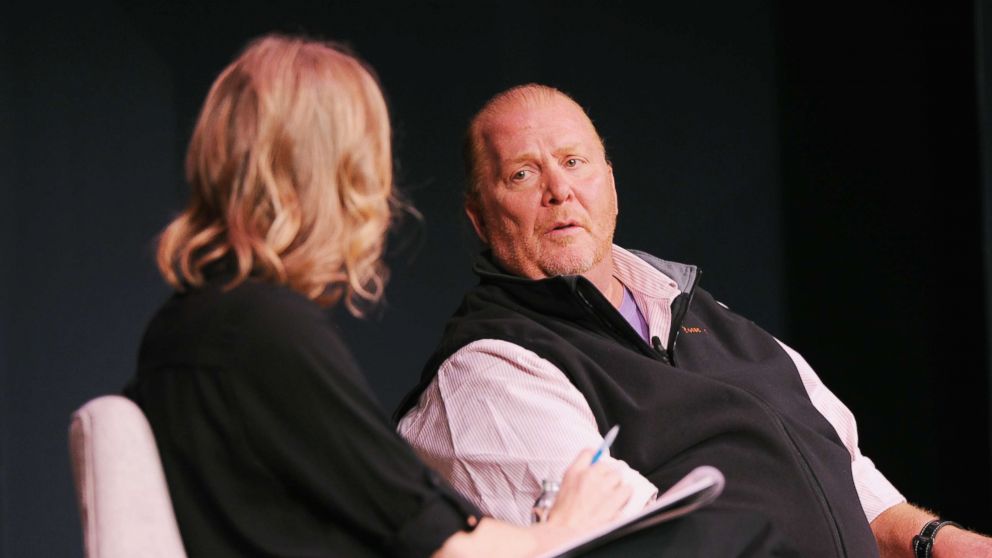 Batali responded to the allegations today in a statement to ABC News: "I vehemently deny any allegations of sexual assault. My past behavior has been deeply inappropriate and I am sincerely remorseful for my actions. I am not attempting a professional comeback. My only focus is finding a personal path forward where I can continue in my charitable endeavors - helping the underprivileged and those in need."
Last December four women came forward and told the website Eater that Batali had sexually harassed them.
"I apologize to the people I have mistreated and hurt. Although the identities of most of the individuals mentioned in these stories have not been revealed to me, much of the behavior described does, in fact, match up with ways I have acted. That behavior was wrong, and there are no excuses. I take full responsibility and am deeply sorry for any pain, humiliation or discomfort I have caused to my peers, employees, customers, friends and family," Batali said in a statement late last year.
After the Eater piece, Batali was asked to leave ABC's "The Chew" and he offered to step away from the day-to-day operations of his restaurant group. Batali's former organization, the Batali and Bastianich Hospitality Group, told "60 Minutes" that it finds the allegations "deeply disturbing" and that "our partnership with Mr. Batali is ending. We have been actively negotiating with Mr. Batali to buy his interests in the restaurants."