Ruth Bader Ginsburg: In a minute
We finally have our first look at Oscar-nominee Felicity Jones' highly anticipated turn as legendary Supreme Court Justice Ruth Bader Ginsburg in the official trailer for "On the Basis of Sex."
The biopic is set earlier in Ginsburg's career and focuses on the 1975 case of "Weinberger v. Wiesenfeld," a case that argued the subject of equality between men and women. In fact, this case was argued as sex-based discrimination against a man.
In the clip, Jones speaking as Ginsburg explained that more than 170 laws at that time differentiated between men and women. The laws included ideas like women should not be able to work overtime and that credit cards had to be issued in their husband's names.
The trailer also touches on the stigmas powerful women faced at the time, such as Ginsburg being told "women are too emotional to be lawyers."
The trailer shows Ginsberg as eager to argue the "Weinberger v. Wiesenfeld" case, so that she could fight for equality between the sexes.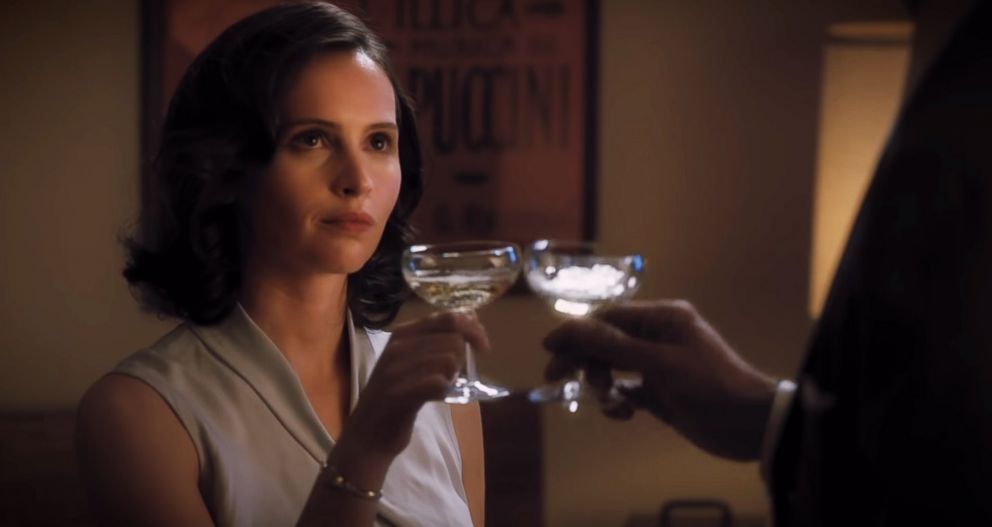 "It could topple the whole damn system of discrimination," she said in the clip.
Artie Hammer will play Ginsburg's husband Marty, who supported his wife and tried not let anything stand in the way of her advocating for equal justice.
In the end, Ginsburg successfully argued that the gender-based distinction in the case violated the right to equal protection and that it was unconstitutional for Social Security survivors' benefits to be available to widows, but not to widowers.
The film, slated to be released on Christmas -- marking the 25th anniversary of Ginsburg's seat on the Supreme Court -- also stars Justin Theroux and Kathy Bates.