The nominations for the 92nd Academy Awards were announced Monday morning and the lucky stars started thanking fans, filmmakers and critics for the achievement.
"Little Women" star Florence Pugh spoke to "Good Morning America" on the phone shortly after her first Academy Award nomination, which was for best supporting actress.
"I was in bed," she said of the moment she found out the exciting news. "I FaceTimed my mom and she screamed for a long time, and I FaceTimed my dad and his phone died -- these are the two that have been pumping me up and keeping me going and supporting all of my stuff since I was tiny, so they are so thrilled and they can't stop screaming. I'm very happy that they got to be the first people I spoke to."
"I think I'm going to have some champagne" to celebrate, she said, adding that the nomination was "so amazing."
The actress, who plays Amy March in the film directed by Greta Gerwig, also joked that she's been ready for the famous awards show since she was a young girl.
"Everybody's rehearsed their childhood Oscars speech about 100 times, right? Before the age of 10," she said, with a laugh.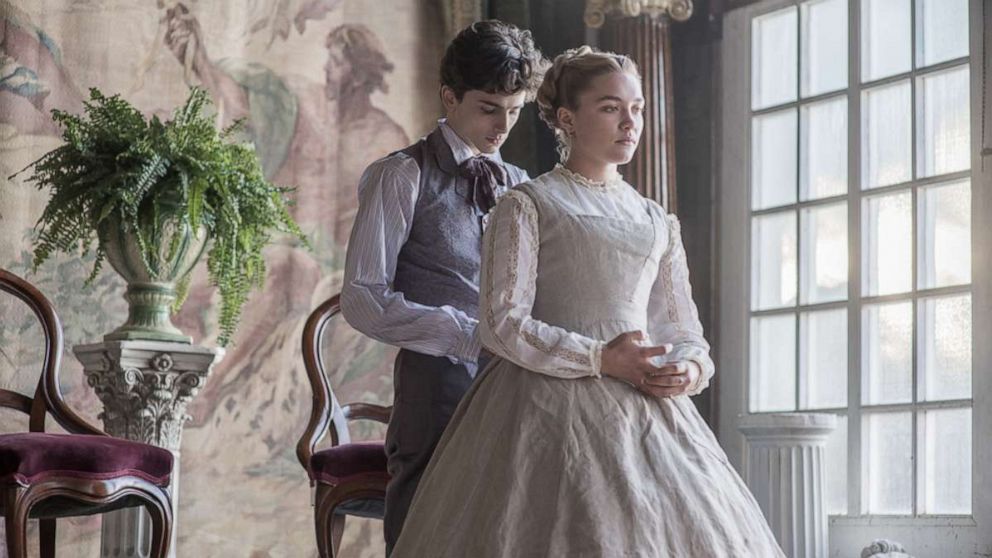 Amy Pascal, the film's producer, told ABC News in a statement that it was an honor to make history with a movie "written, directed and produced exclusively by women."
"We are profoundly overwhelmed and honored to have received all these nominations from the Academy, and to have made history by being only the third movie ever to be nominated for Best Picture that's written, directed and produced exclusively by women," she said. "This film is a testament to the brilliance of Greta Gerwig. She is the most brilliant creative talent working in our industry today, and we are thrilled that she and our beautiful film have been recognized."
Saoirse Ronan, who stars as Jo March in "Little Women," snagged her fourth career Oscar nomination, this time for best performance by an actress in a leading role.
"!!! I'm just so thrilled that our 'Little Women' has been recognized by the Academy," Ronan wrote in a statement obtained by ABC News. "Greta [Gerwig] made something so special that I'm just thankful to have been a part of, let alone nominated for. Thank you to my academy peers for loving and appreciating this film that is so close to my heart."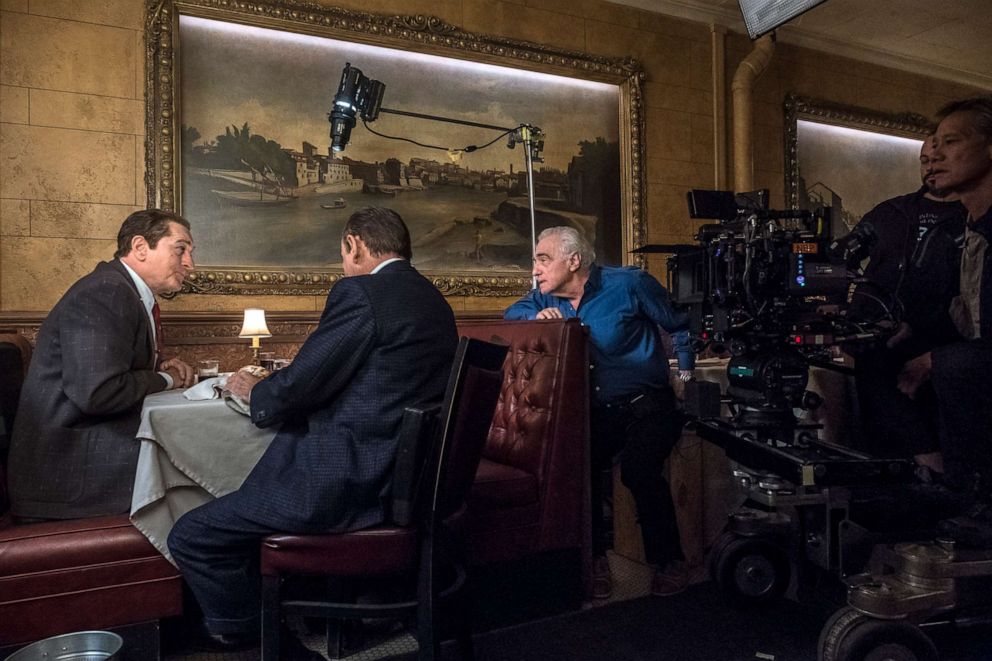 Martin Scorsese's "The Irishman," which is based on the book "I Heard You Paint Houses," received 10 total nominations for the 2020 Academy Awards, including best picture.
"I'm honored that our work on The Irishman has been honored by the Academy with these nominations," the director said in a statement to ABC News. "We put all of ourselves into this picture, a true labor of love, and to be recognized in this way means a great deal to all of us."
"Joker" director Todd Phillips shared a statement with ABC News about his "indie approach" to the film and thanked his best actor-nominated lead, Joaquin Phoenix, along with the fans who embraced the film.
"Joker began as an idea, an experiment really -- could we take an 'indie approach' to a studio film by inverting it into a character study to reflect the world around us? Explore what we're seeing and feeling in society, from the lack of empathy to the effects of the absence of love," the three-time Oscar nominee explained. "I am deeply honored by the overwhelming recognition of the Academy this morning, and I want to thank the genius that is Joaquin Phoenix, and all my incredible collaborators. We are beyond humbled that our peers in the filmmaking community have embraced the film and its message."
"Joker" is up for an Academy Award in three categories -- best picture, best director and best adapted screenplay.
"I feel honored and humbled to have been nominated by my fellow actors," Phoenix said in a statement about his best actor nomination for "Joker." "The Academy's encouragement helped ignite and sustain my career and I am incredibly grateful for that support. I'd like to also congratulate my fellow nominees for being recognized for their inspiring performances that have enriched our art form."
Former President Barack Obama tweeted a congratulatory message to best documentary feature nominee "American Factory," which was distributed by his and Michelle Obama's production company, Higher Ground Productions.
The former first lady also chimed in to echo her support of "American Factory" and said that what the film captured is "at times painful, at times exhilarating, but always thoughtful and always real."
"Knives Out" filmmaker Rian Johnson kept his response short and sweet after he got an Academy Award nomination for best original screenplay.
Director Josh Cooley gave the "Toy Story 4" team a shout-out for their two nominations -- best animated feature and best song.
"Hair Love" director Matthew Cherry tweeted a video and said "it feels like a dream" to be Oscar-nominated in the best animated short film category.
His short film is "about an African American father learning how to do his daughters hair for the first time" and stars Issa Rae, who was the co-host announcing the nominations Monday.
Songwriter Kristen Anderson-Lopez hailed the Academy for nominating her original song "Into The Unknown" from "Frozen 2."
Sir Elton John and Bernie Taupin received a shout-out from the "Rocketman" movie Twitter page after the nomination for best original song.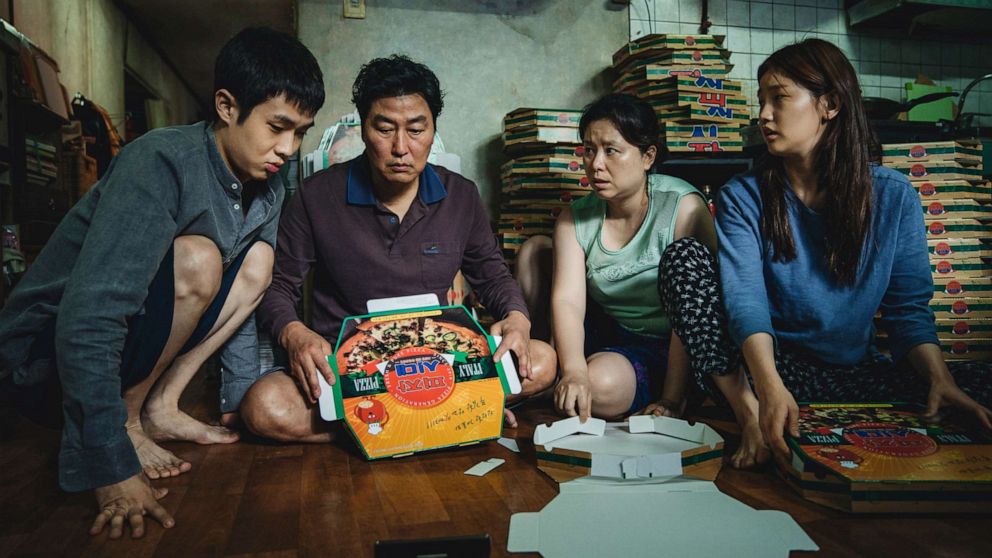 "Parasite," which received nominations in multiple categories including best picture, tweeted an iconic image and line from the film to celebrate its historic nominations for best picture and international film.
Antonio Banderas also took to Twitter, to celebrate his nomination for "Pain and Glory."
Cynthia Ervio picked up nominations for best actress and best original song in "Harriet" and told ABC News in a statement that the nod from the Academy is "more than a dream come true."
"To receive two Oscar nominations for a film paying tribute to Harriet Tubman, a person whose heart and spirit are the embodiment of courage, makes this morning's news beyond anything I could have ever imagined," she said. "When I got the opportunity to play this incredible woman, I felt truly honored that Kasi and our producers saw fit to have me play the part; being asked to co-write and perform the song in the film was the icing on an already wonderful cake."
She added, "I continue to feel overwhelmed with gratitude today to the Academy for recognizing my performance and our song 'Stand Up.'"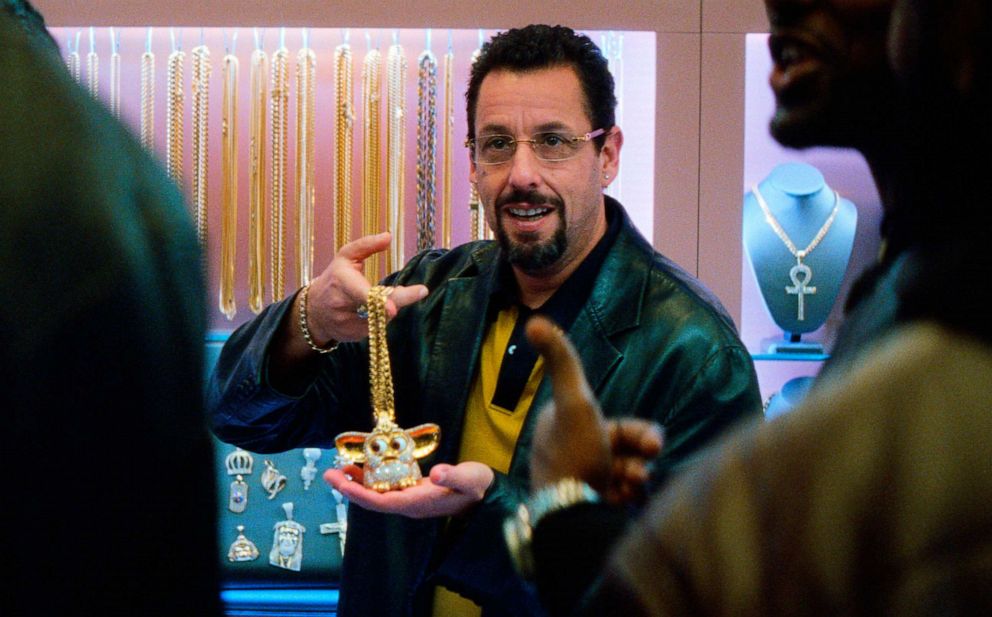 But it wasn't just the nominated reacting Monday morning. Adam Sandler, whose film "Uncut Gems" received Oscar buzz before the nominations, responded on Twitter after the film got snubbed in all categories.
The actor, who stars as Howard Ratner, a charismatic New York City diamond dealer with a serious gambling addiction, made light of the missed opportunity with some pros and cons on Twitter.
Kathy Bates, Sandler's longtime friend, received a nomination for best supporting actress as Bobi Jewell in the drama "Richard Jewell." She played "Mama" to Sandler's character in 1998's "The Waterboy."
Bates later responded to Sandler's tweet -- also making "Waterboy" references -- and called him the "GOAT," aka the greatest of all time.
Click here for the full list of nominees and more.
Check back to Goodmorningamerica.com for full coverage and again on Feb. 9 when the Oscars take place live from Hollywood!