'Game of Thrones' stars dish at final season premiere
Jeff Kravitz/FilmMagic for HBO
The gala premiere for the eighth and final season of HBO's "Game of Thrones" took place at New York City's Rockefeller Center Wednesday night.
It was an emotional night for the cast, especially Sophie Turner, who plays Sansa Stark. However, on the red carpet beforehand, she said she came prepared.
The 'proud' women of 'Game of Thrones'
"I've got my waterproof mascara on, because I know there'll be a lot of crying," said Turner, who was accompanied by fiancé Joe Jonas.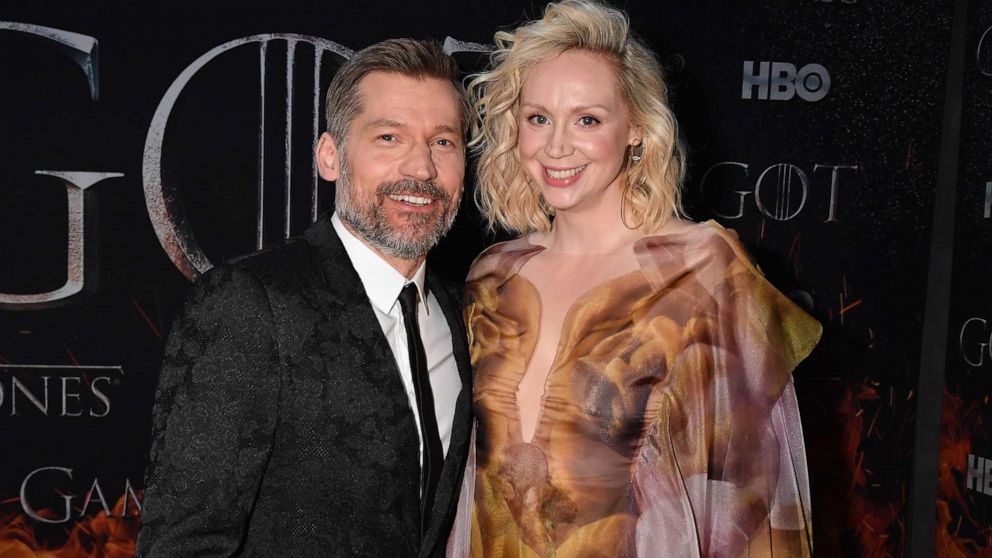 Emilia Clarke, who portrays Daenerys Targaryen, and Gwendoline Christie, who plays the knight Brienne of Tarth, each took the opportunity to say how "proud" they were to have been a part of the show, with Christie noting she particularly enjoyed playing such a many-faceted character.
"She is not just incredibly physically strong and able and capable of fighting, but also she has an extremely strong moral sense," said Christie, adding, "I have never played a hero before, and I have really loved it and I do hope to possibly play more."
While all of the "Game of Thrones" principals were there -- and even a few former cast members, like Jason Momoa -- one star had to skip the fun. Lena Headey, who plays the evil Cersei Lannister, sent her regrets via Instagram, saying she was "gutted" and "heartbroken" she couldn't attend because she was ill, but demanding that her fellow castmates "RIDE FORTH INTO THE NIGHT AND CREATE MAYHEM."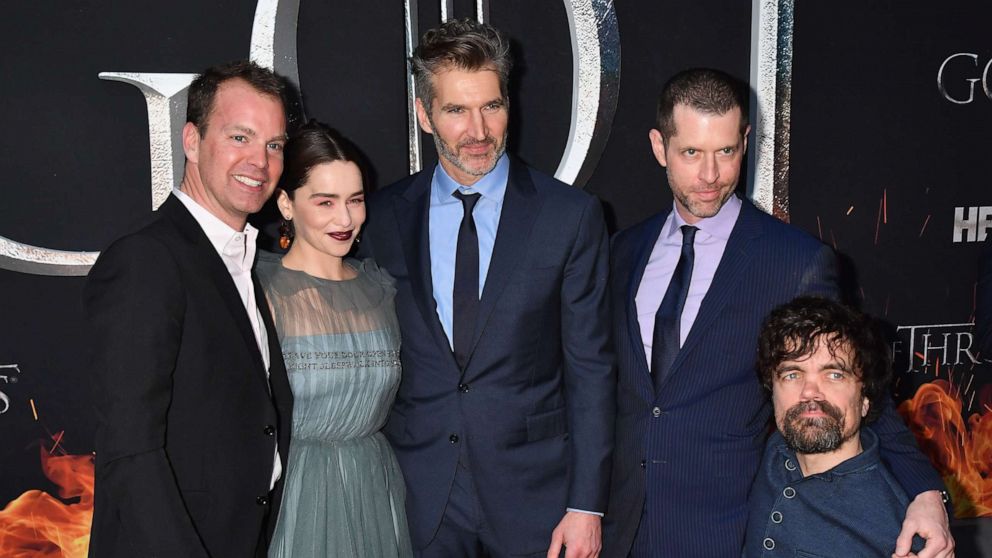 The stars that did attend had fun with the interviews and actually told "GMA" who they would kill on the show given the chance
Jacob Anderson, who plays the fearless Grey Worm on the show, said his choice is obvious.
"I wish I could have got [my] spear on Joffrey," he said of the late, nasty king. "Because he he was a bad egg. I feel like he needed a spear."
Richard Dormer, who plays Beric, said, "The Mountain."
"Oh yeah. Ned Stark sent me out seven years ago to kill the Mountain. Yeah. So I'd like to have a go at the Mountain," he said of the undead protector of the current queen.
Can they keep a secret?
Isaac Hempstead, who plays Bran, said since the end of Season 7 almost two years ago, this is the longest the cast has had to keep their mouths shut.
"So it's been really tough. Also I want to talk to everyone about it. I'm like I want to gossip about what's happening on 'Thrones,' so I can't wait for it and I'll come out and be able to chat to everyone about it," he said.
He added that everyone is happy with the ending.
Christie, who plays the beloved Brienne, added that she actually likes being the gate-keeper of the coveted secrets to the show.
"People do ask you questions, but you know I like to be respectful to the show," she said of not revealing anything. "I used to particularly like walking around knowing that I know a secret that everyone else wants to know. I like the truth of the matter."
Well, she won't have to hold onto these secrets much longer.
The eighth and final season of "Game of Thrones" debuts April 14 on HBO.