'GMA' anchors pick their top books of 2019
The holidays are fast approaching, and if you still don't know what to get your literary-minded loved ones -- or yourself -- look no further.
Robin Roberts, George Stephanopoulos, Michael Strahan and Lara Spencer shared their favorite books of the year this morning on "Good Morning America."
Read below for the full list of our anchors' 2019 favorites and more must-reads this holiday season.
Join our GMA Book Club and read along with GMA on Instagram!
Robin's Picks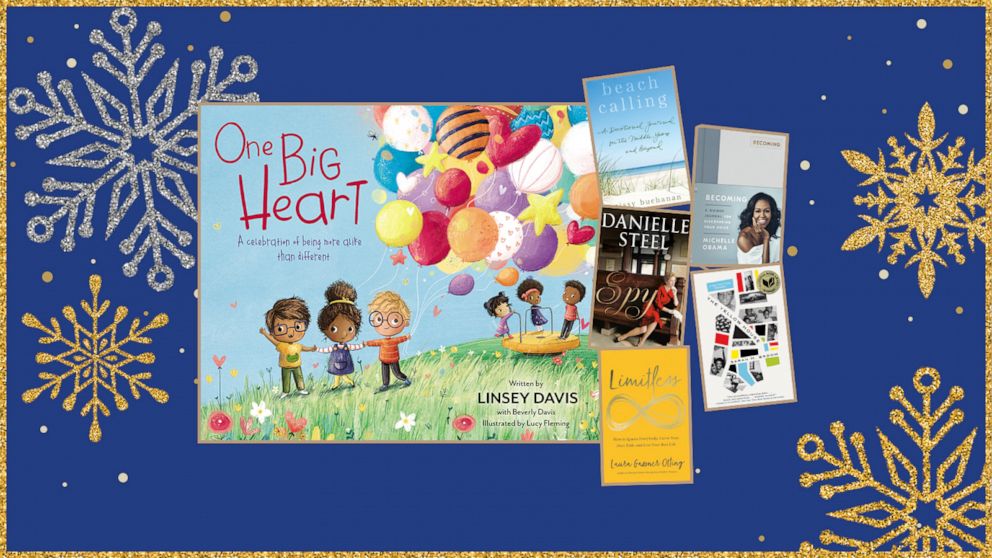 "One Big Heart" by Linsey Davis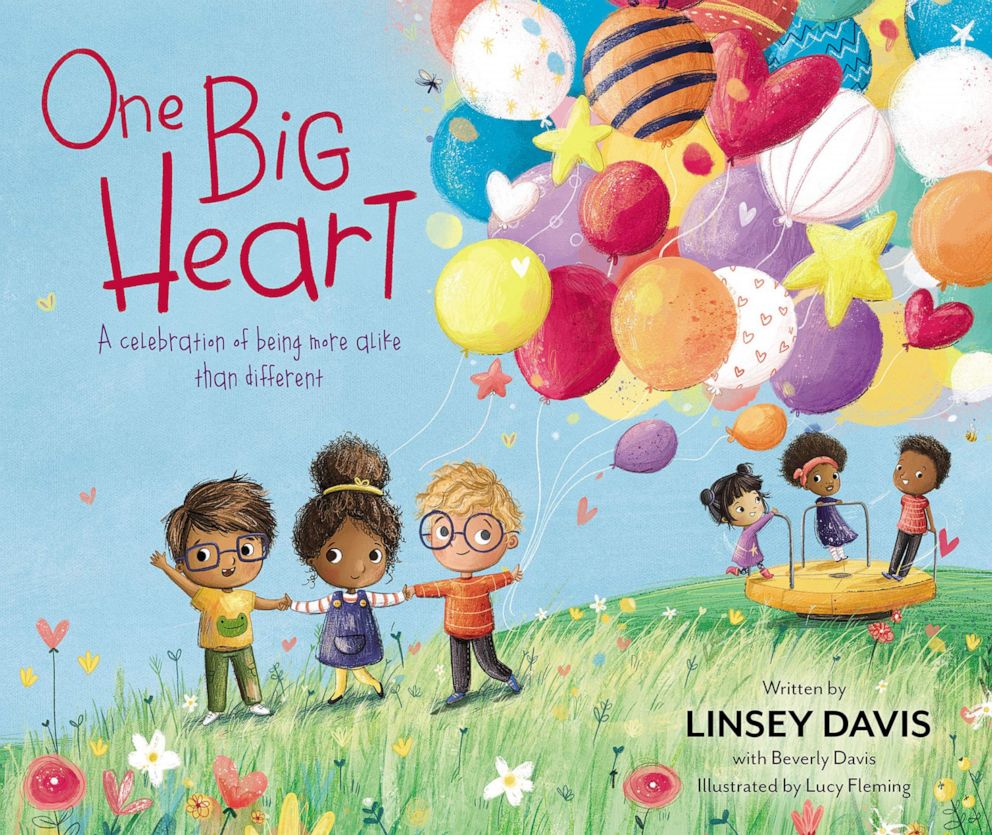 This book is a perfect present for children age 8 and under, and a must-read for the whole family. Written by ABC News correspondent Linsey Davis, the picture book tells an inspiring story of inclusion and connection as it celebrates what makes us different and what we all have in common.
Robin says, "This is one that really resonated with my family. My family loved this book."
Linsey says, "I just felt like … for all young people we needed to get a more open heart to diversity and embracing people who are more alike than different. Realizing that people are different but we are more alike."
"Becoming: A Guided Journal" by Michelle Obama
If you loved Michelle Obama's bestselling memoir, "Becoming," you will definitely want this companion piece on your Christmas list. The journal features an intimate introduction from the former first lady and more than 150 thought-provoking questions and quotations to inspire you and help you reflect on what you've overcome and what you hope to accomplish.
Robin says, "Michelle Obama's 'Becoming' journal focuses on self-empowerment and owning your own story, which is both powerful and uplifting. The prompts are thought-proving and an excellent follow-up to her memoir 'Becoming.'"
"Limitless" by Laura Gassner Otting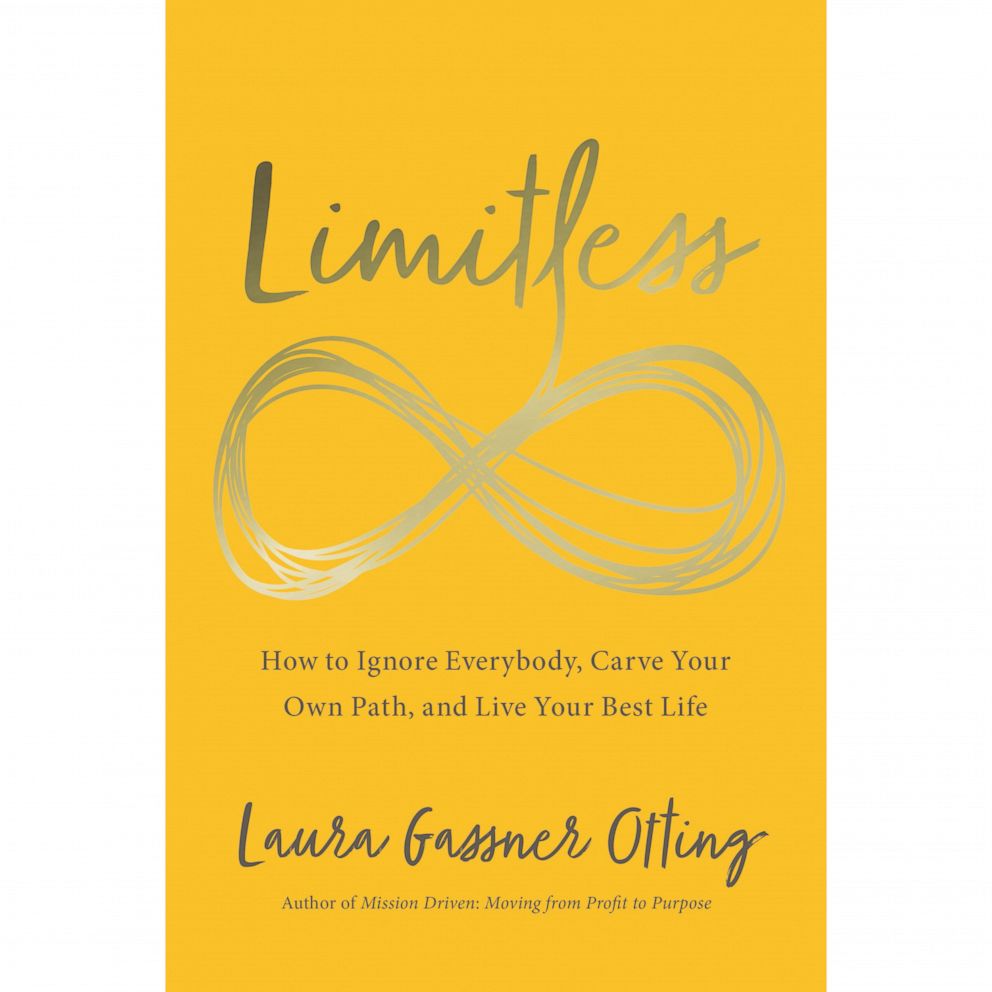 Laura Gassner Otting wants you to unlock your "limitless" potential. The book features personal anecdotes and stories from Gassner Otting's interviews with leaders from all kinds of businesses and backgrounds as they encountered career changes. This isn't your average self-help book, and Gassner-Otting debunks what it truly means to be successful.
Robin says, "'Limitless' takes 'thinking outside the box' to a whole new level. Laura Gassner redefines success and discovers what it really means to be happy in her inspirational book."
"Spy" by Danielle Steel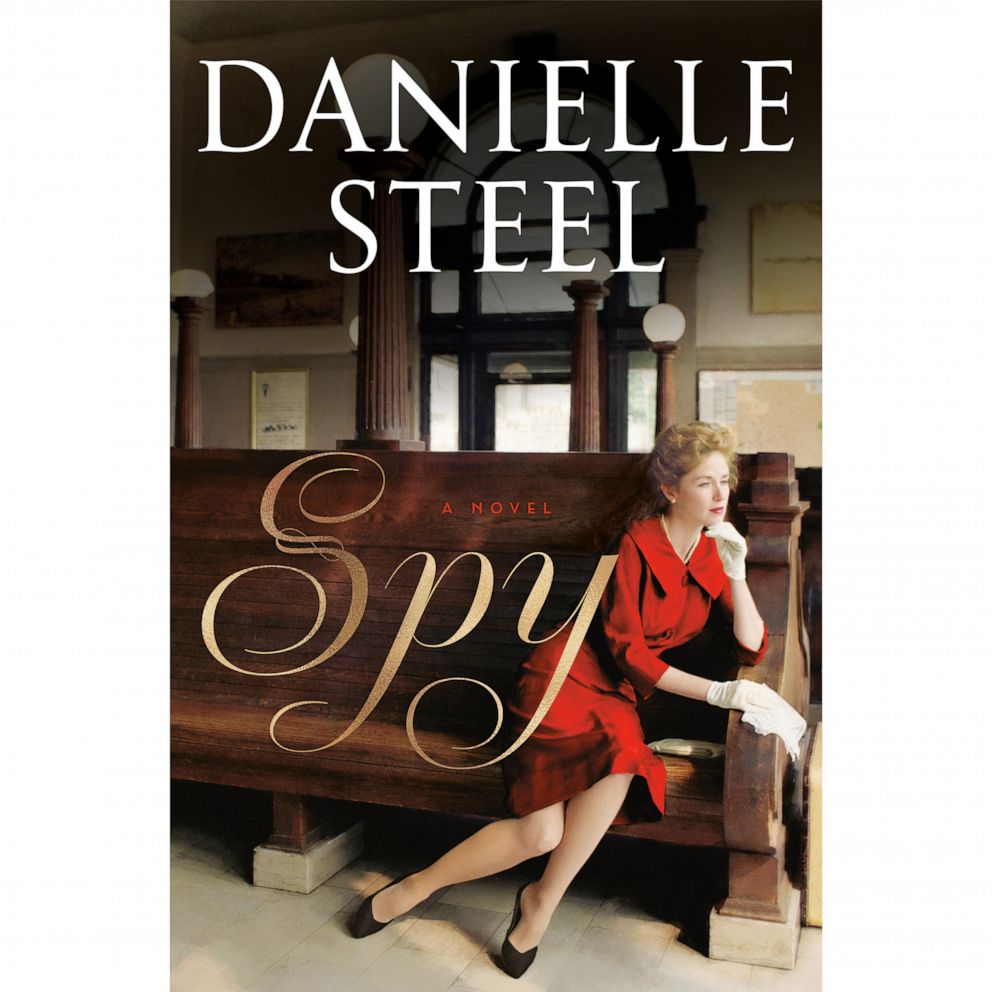 Legendary author Danielle Steel is back at it again with her thrilling new novel of a young woman caught up in a dangerous double life in the shadow of World War II. As Europe erupts in flames, Alex Wickham makes her way from her idyllic home in Hampshire, England, to London to volunteer as a nurse ... but her fluency in French and German quickly catch the attention of another branch of the service that thinks she would make the perfect secret agent. To keep her alive as she goes behind enemy lines, no one can ever learn her secret -- not her family and not even the pilot she falls for.
Robin says, "I've always been a big fan of bestselling author Danielle Steel. I devoured her book 'Spy,' which is a coming-of-age story that so many can relate to with her comforting style of writing."
"The Yellow House" by Sarah M. Broom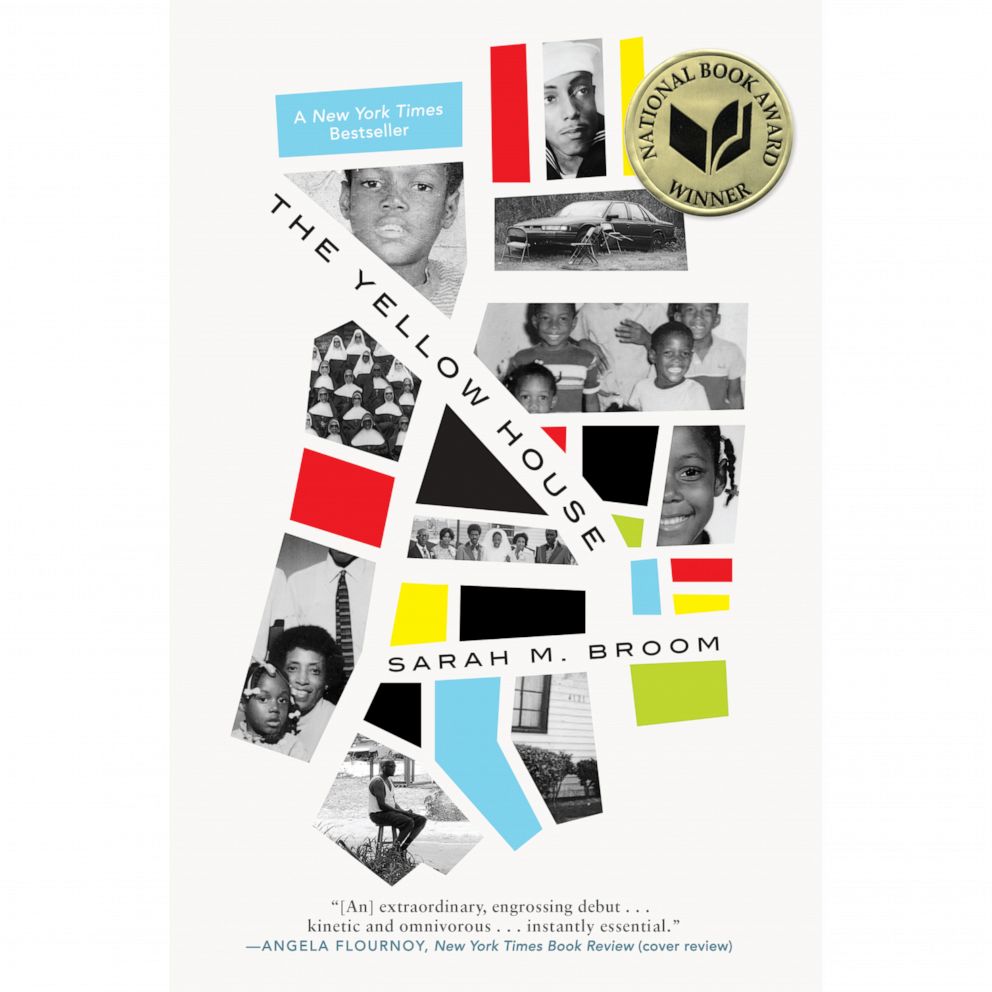 Sarah M. Broom's debut novel shares a side of New Orleans most tourists don't get to see. The novel follows Broom's childhood and upbringing in New Orleans East, a place 50 times bigger than the French Quarter and neglected well before Hurricane Katrina. She takes readers on an intimate exploration of systems of race and class, as well as a look into family ties, homesickness and loss.
Robin says, "Sarah Broom is an engaging guide taking you on an extraordinary journey that will move you to learn more about your family history in her extraordinary debut memoir, 'Yellow House.'"
"Beach Calling" by Missy Buchanan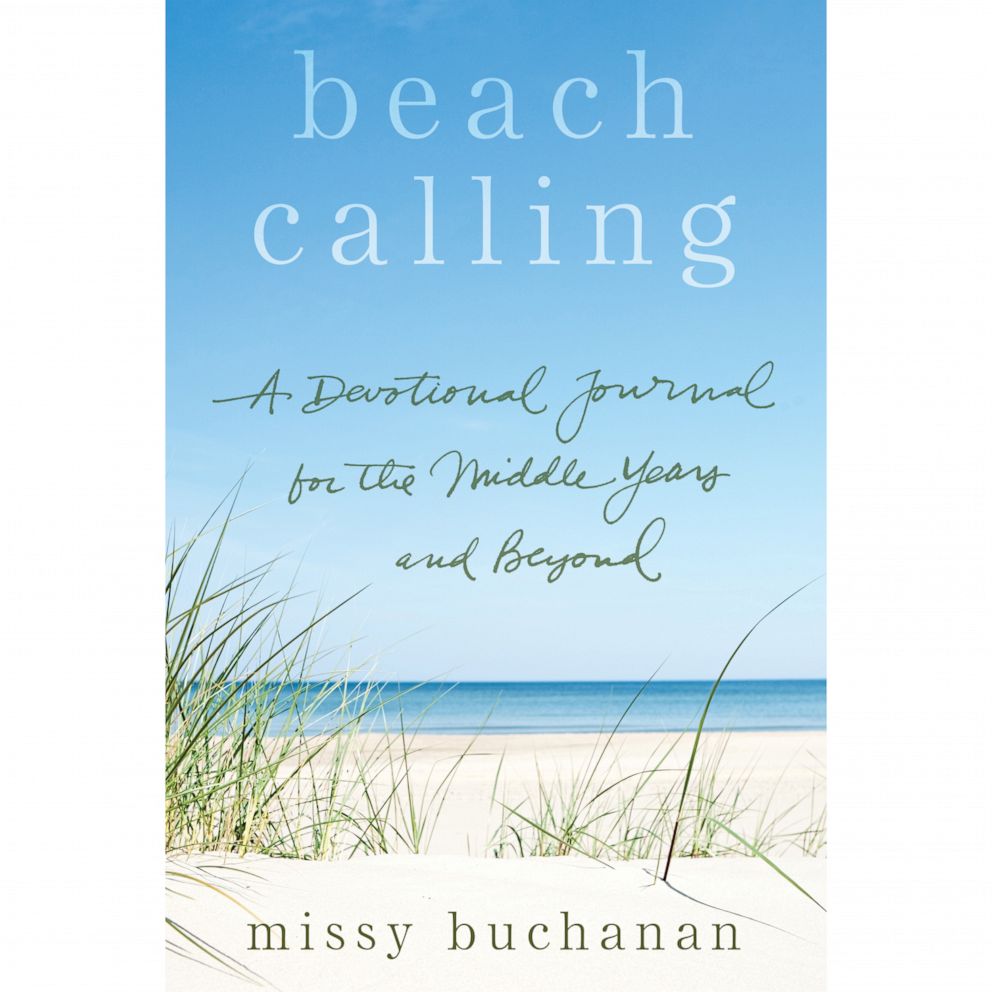 Looking for a last-minute gift for mom? This devotional journal for women offers a fresh approach to aging -- all from the dream classroom of the beach. Author Missy Buchanan doesn't think you should dread the golden years, and she provides spiritual lessons on how to navigate the challenges of loss and decline as well as how to focus on faith in a world of change.
Robin says, "Author Missy Buchanan has become a dear family friend and helped my mom write her memoir. Missy's latest book, 'Beach Calling,' is equally beautiful. If we're blessed to grow old, Missy shows how we can age faithfully, sharing lessons that will seep into your soul."
George's Picks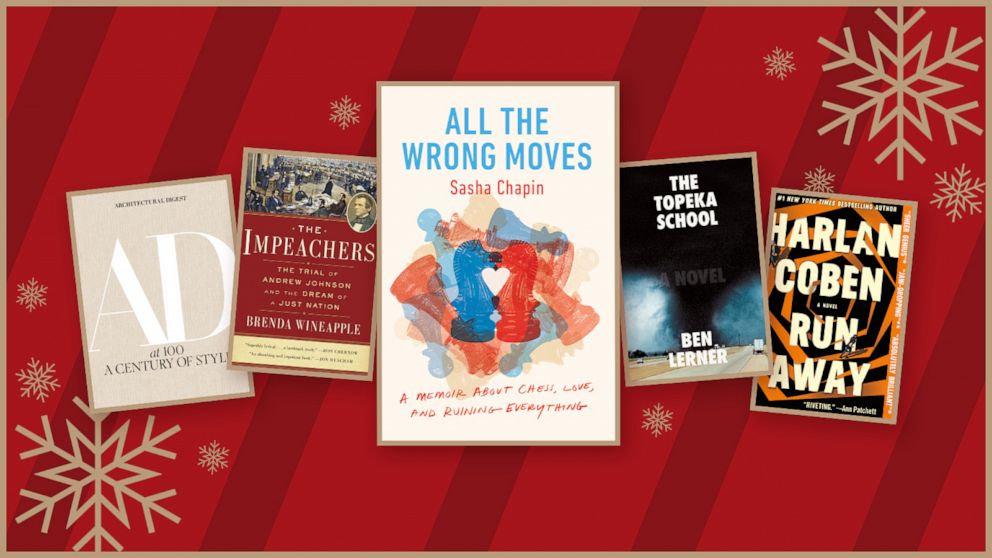 "All The Wrong Moves" by Sasha Chapin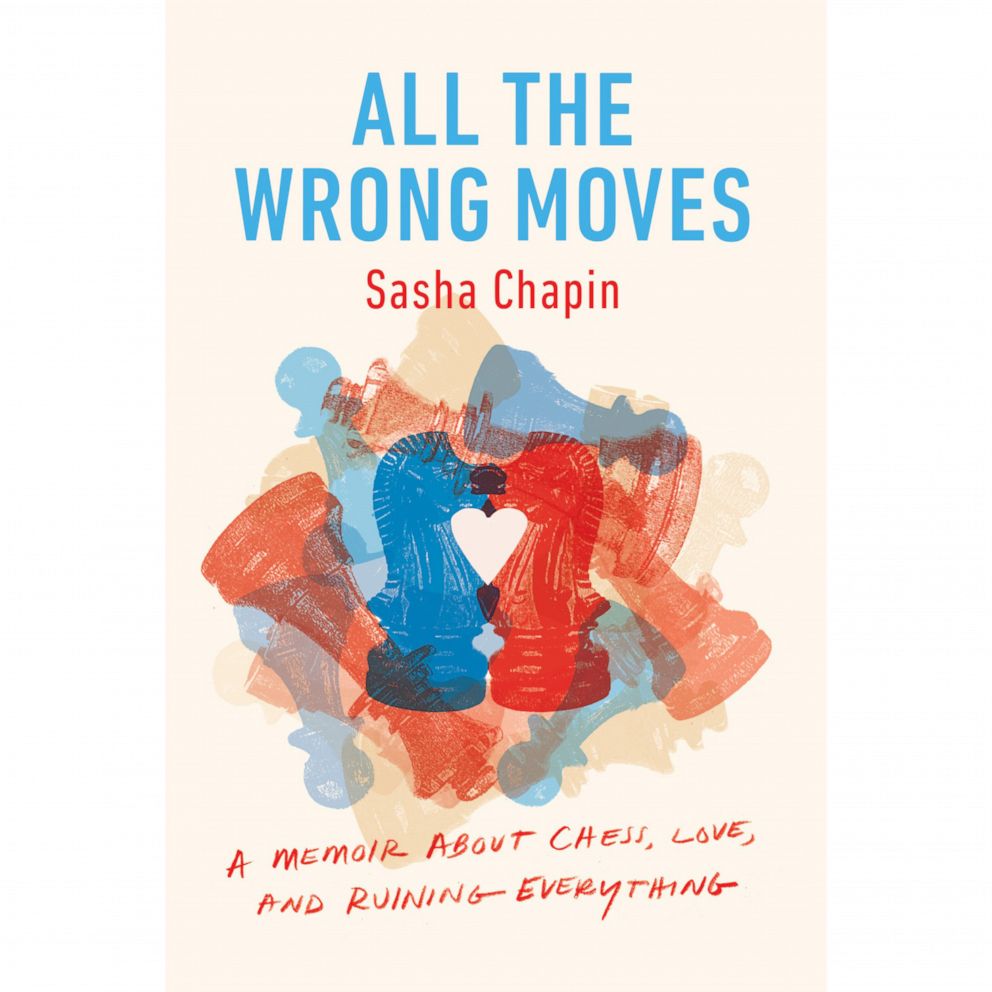 This entertaining coming-of-age memoir tells the story of a man consumed with conquering the game of chess. From Kathmandu to Bangkok to St. Louis to Los Angeles, he travels across the globe in pursuit of his obsession. He even finds a wise mentor along the way who offers insults and witticisms like, "you're the best player in your chair." Critics are calling the autobiography an "entertaining odyssey," and this book might be the perfect gift for all the "gamers" in your life.
George says, "This book came to me completely as a surprise. It's a memoir called 'All the Wrong Moves' about a young guy who just decided to take up chess and try to become a champion. You don't have to know anything about chess. You don't have to be good at chess. It's funny. It's heartwarming in some ways and it's about a journey, about a journey of a young man. It's a great book."
"Architectural Digest at 100: A Century of Style" by Architectural Digest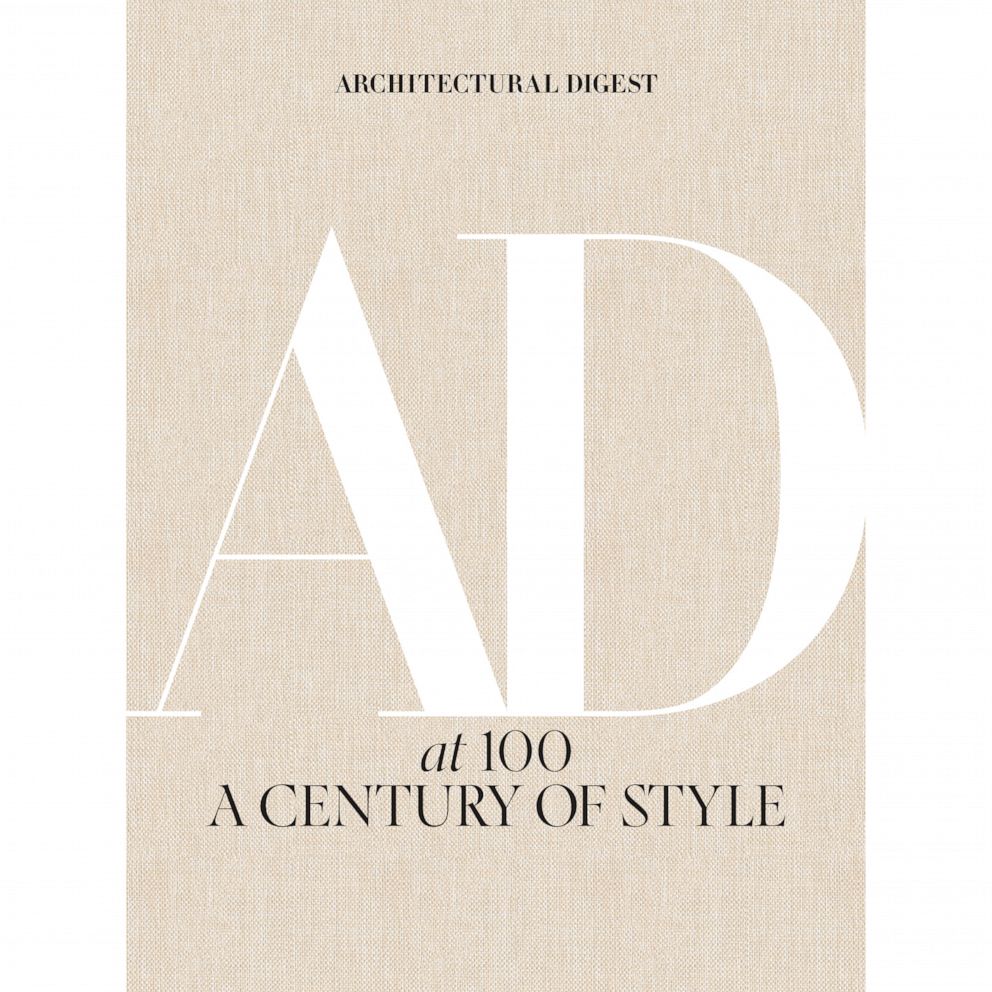 This is George's pick for his wife, Ali Wentworth, who is a design guru. The editors of "Architectural Digest" have culled years of material to create a book of stunning images from the personal spaces of private celebrities, like David Bowie, Barack and Michelle Obama, Truman Capote and more.
George says, "Anyone who loves interior design as much as my wife Ali will love this."
"The Topeka School" by Ben Lerner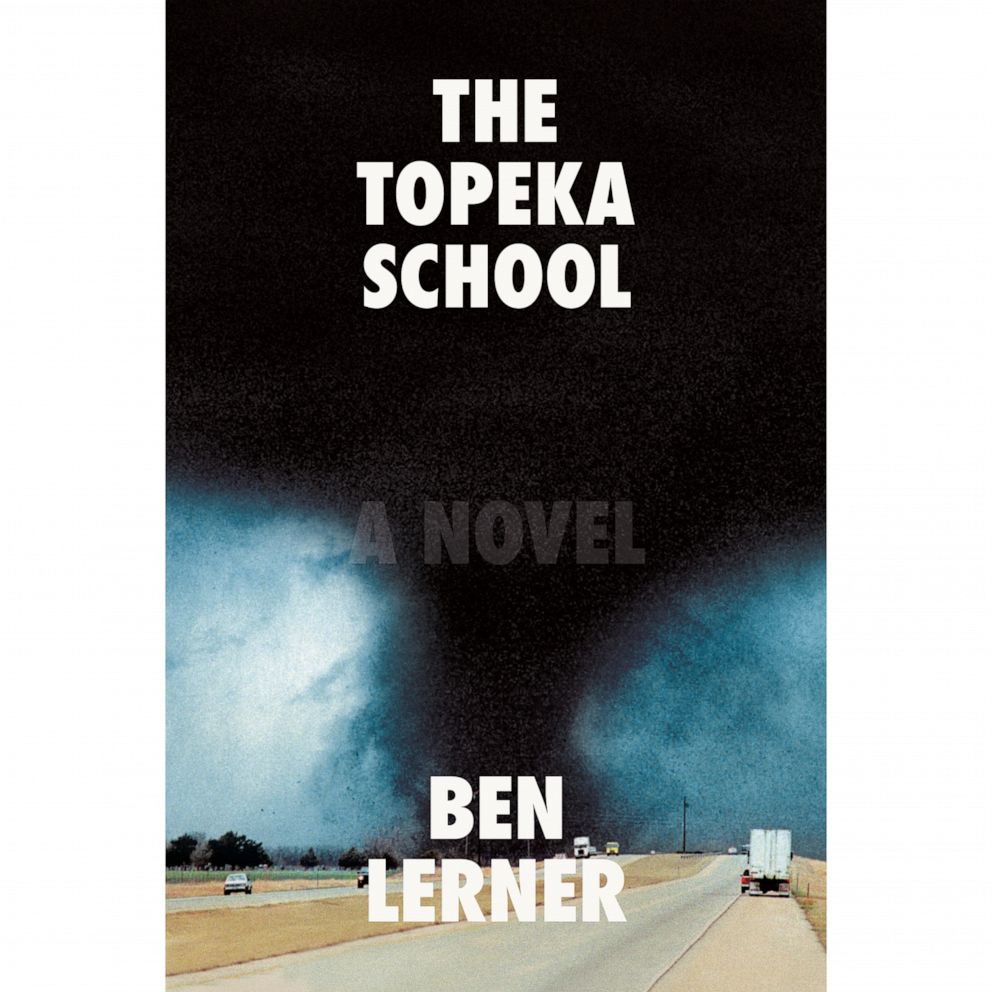 "The Topeka School" is a family drama that follows Adam Gordon, a senior at Topeka High School, who grows up in a culture of toxic masculinity. His mom is a famous feminist writer, and his father is an expert at counseling "lost boys." Both work at a renowned psychiatric clinic and struggle with their own demons. When Adam, one of the cool kids at school, attempts to befriend loner Darren Eberheart, a patient at the clinic unbeknownst to Adam, disaster ensues.
George says, "A deep dive into our culture from one of the country's most brilliant young novelists."
"Run Away" by Harlan Coben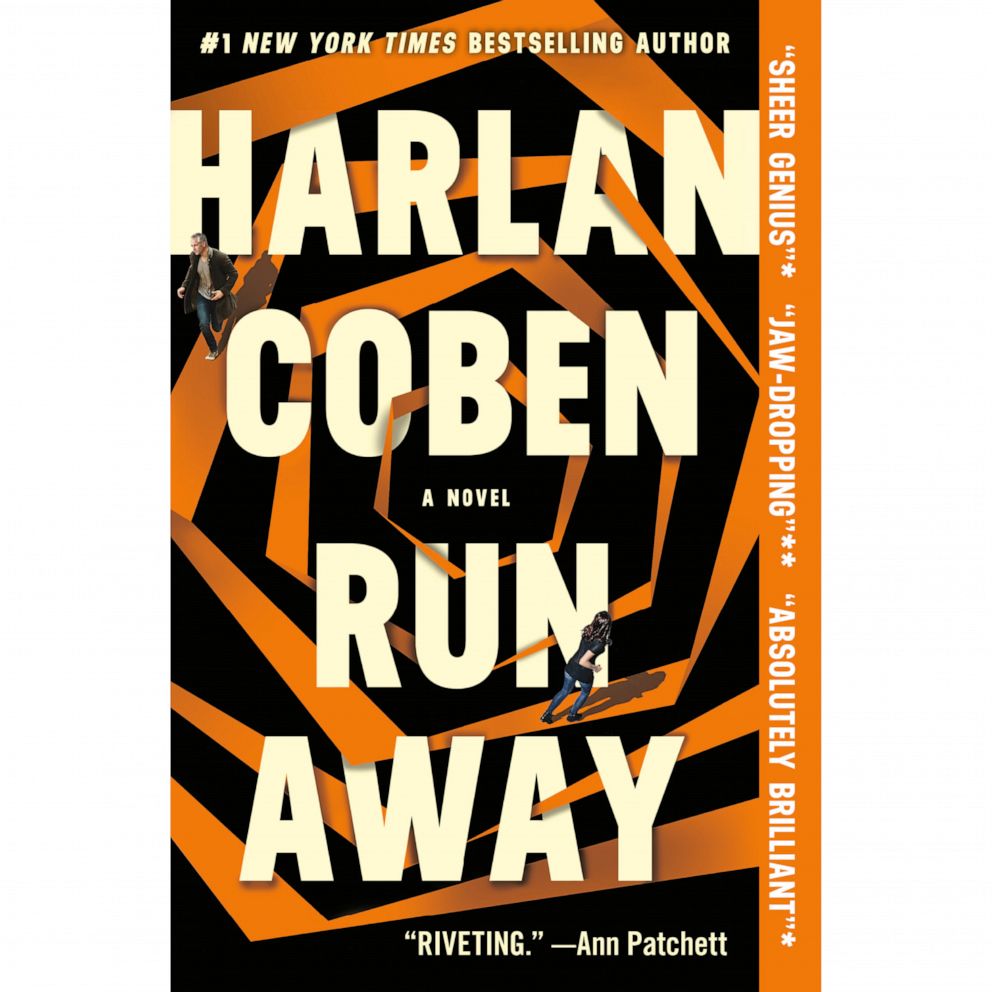 This novel from New York Times bestselling author Harlan Coben follows a successful Wall Street manager as he searches for his daughter, who's been missing for six months. He plunges into a dangerous world of crime and murder as he faces obstacles ripped from the headlines. Critics are calling it a "thriller that begs to be read in one sitting."
George says, "Another Coben classic -- you'll tear through it -- and wish it could last."
"The Impeachers" by Brenda Wineapple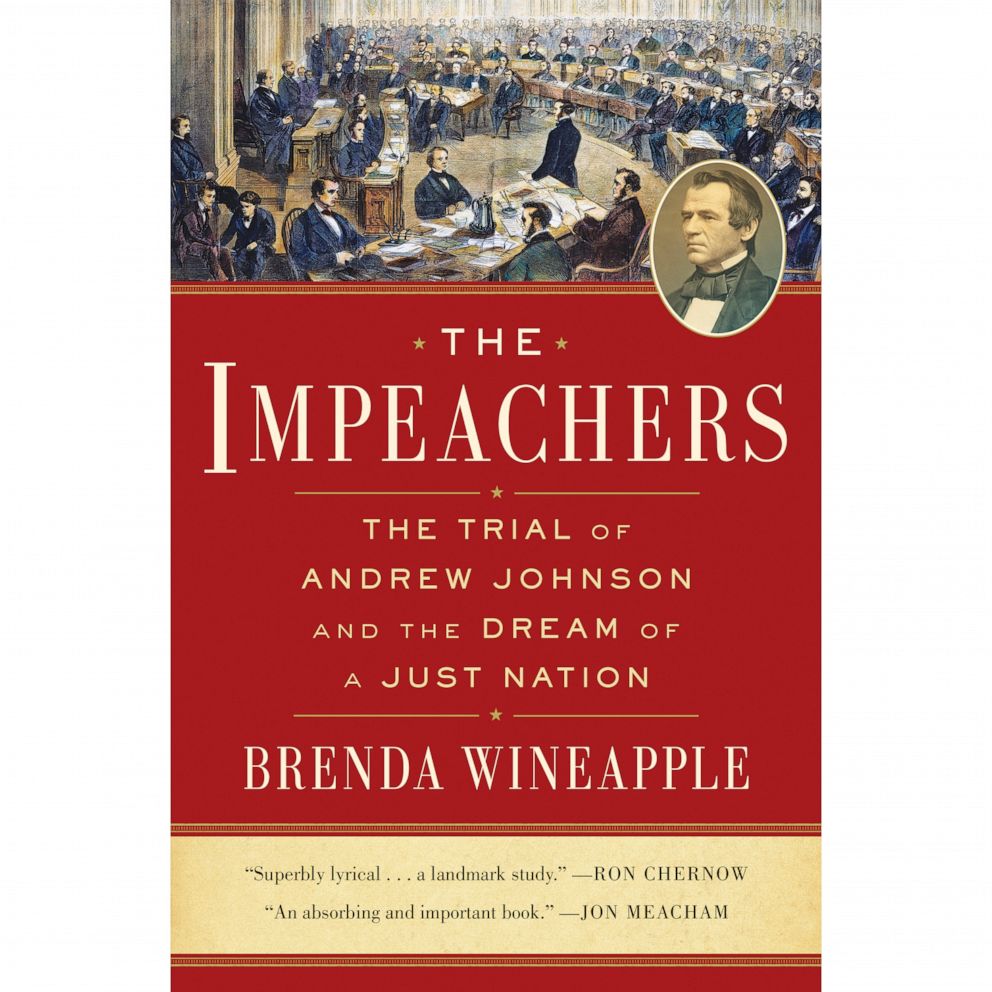 Talk about timely: This book delves deep into the first-ever impeachment of a U.S. president. As the country begins to heal after the brutal Civil War, Vice President Andrew Johnson becomes the "Accidental President" after Lincoln is assassinated. Johnson quickly proves to be no Lincoln, and Congress has to stop the man who acts less like president and more like king.
George says, "Lots of topical echoes in this engaging history of America's first presidential impeachment."
Michael's Picks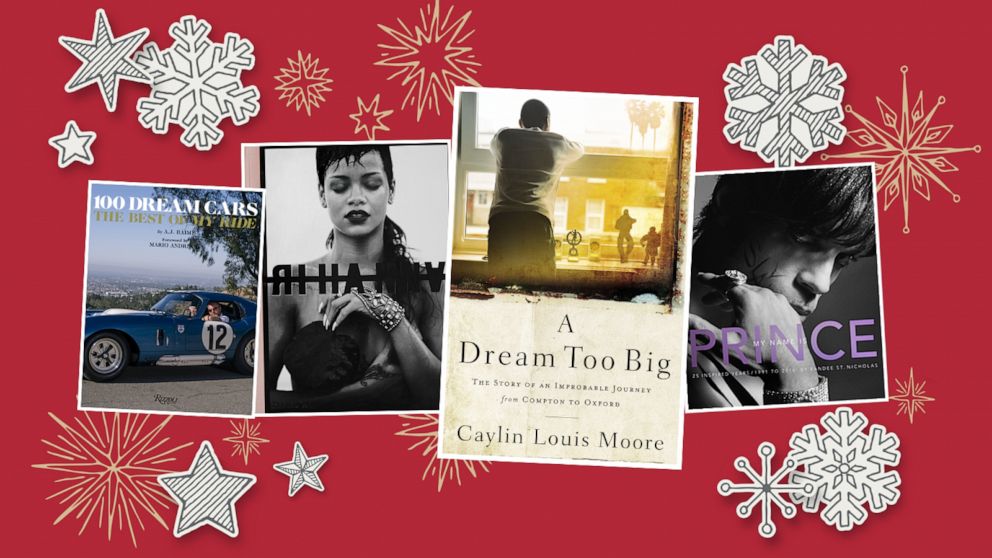 "A Dream Too Big" by Caylin Moore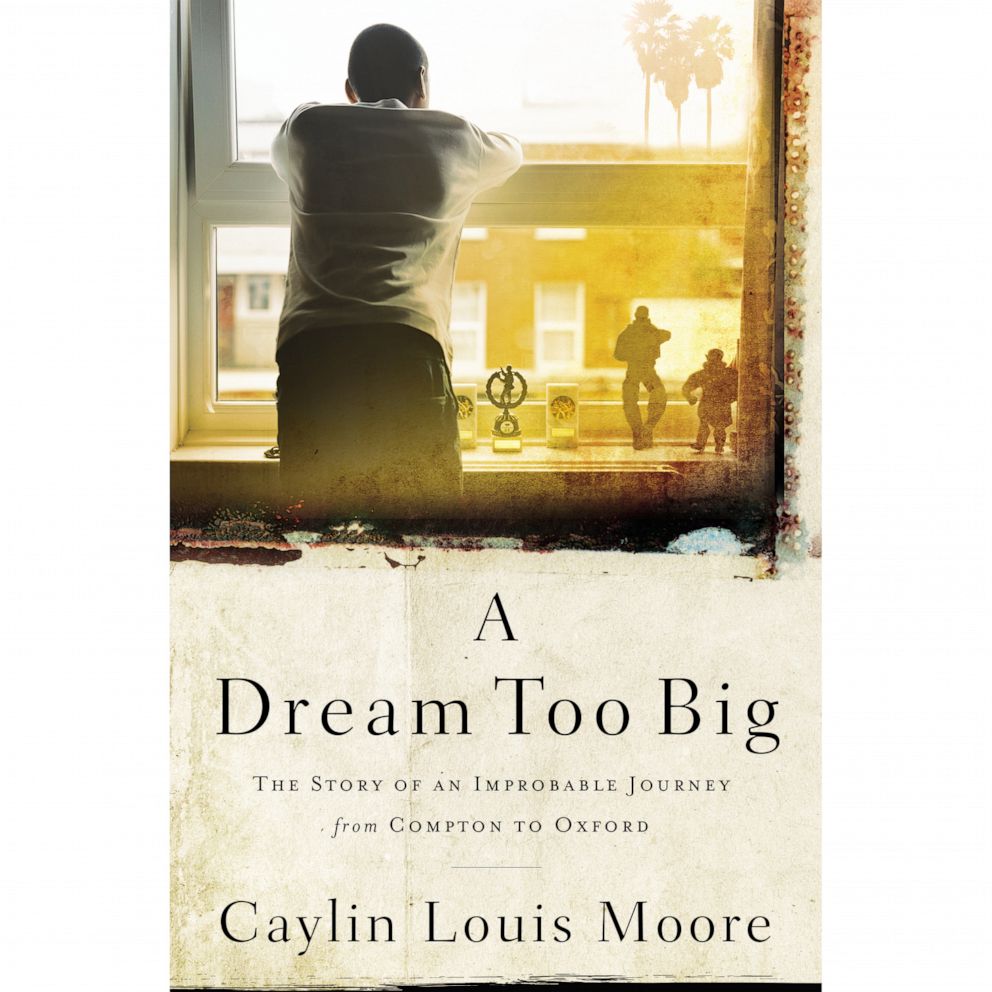 Author Caylin Moore tells the story of how he avoided the gangs and violence of his Compton, California, hometown to become a Rhodes Scholar and author. He excelled in the classroom and on the football field, and now at age 24, he's forging a new legacy for his family and for Compton students like him.
Michael says, "'A Dream Too Big' by Caylin Moore. What an inspiring story. This young man has gone through so much….He leaned on his faith, in football and also education to get himself out of a poor, impoverish neighborhood, ravaged by gangs who always wanted him to join. How he was able to use his wits and his smarts to stay out of trouble and to excel in life. … I thought that this book needed to be put out there in the forefront because you can never have a dream too big to accomplish."
"100 Dream Cars" by A.J. Baime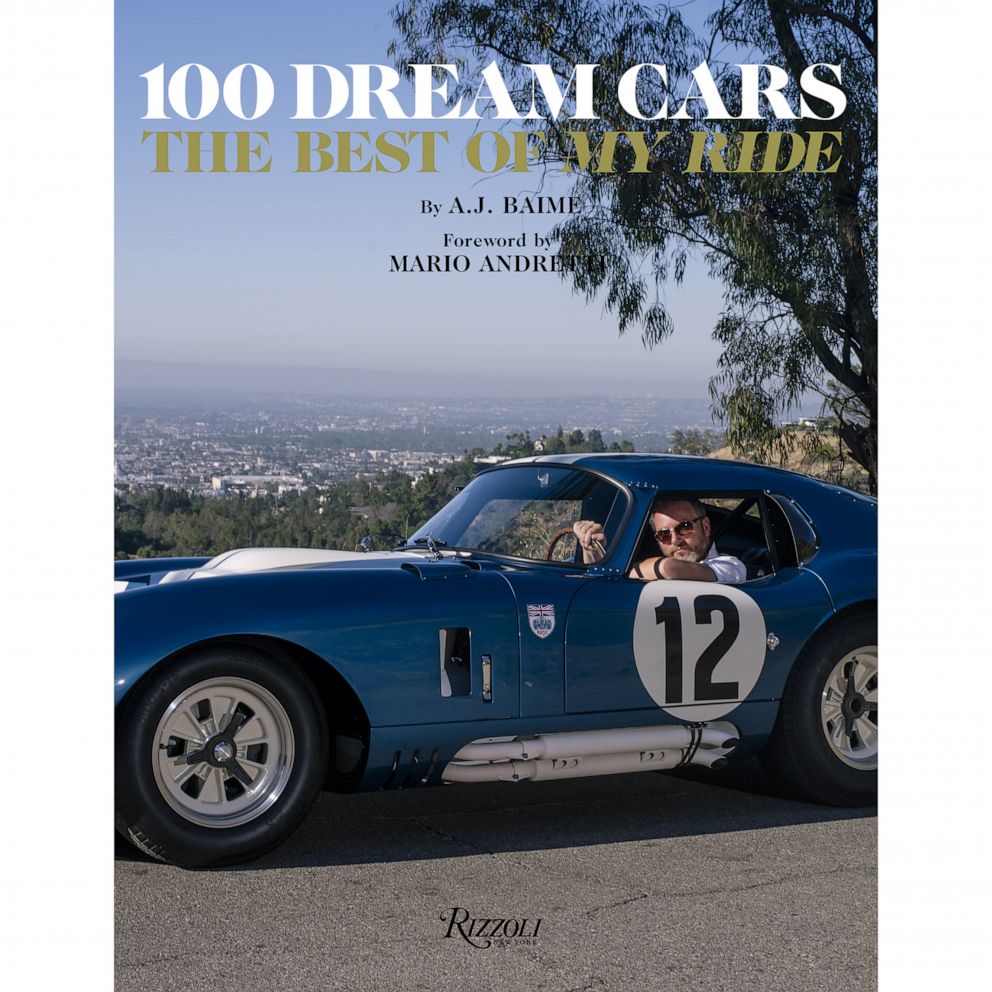 This celebration of drivers and "their rides" is the perfect gift for the car lovers in your life. The collection of stories profiles 100 vehicles and their owners, complete with stunning photography and essays.
Michael says, "If you know anything about me, you know I'm a big car guy. They are my passion. So '100 Dream Cars' is a no-brainer for me."
"Rihanna: Fenty x Phaidon" by Rihanna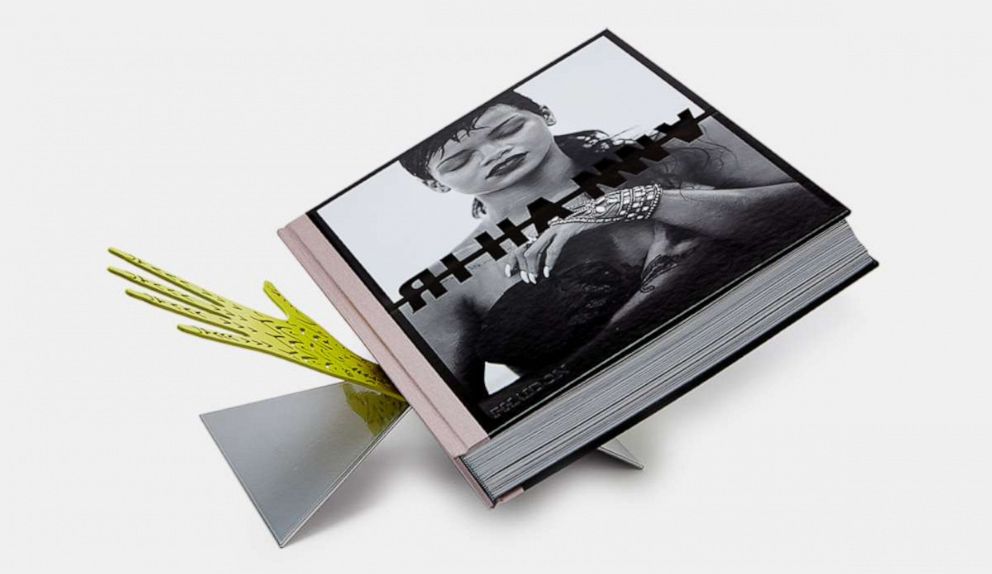 You've never seen Rihanna like this before. This limited edition book shares incredible photos -- some never before seen -- of the singer throughout her life, ranging from shots of her childhood in Barbados to her international tours to her private time with loved ones. The superstar has even created a stand to cradle the book inspired by her own tattooed hands, in collaboration with the artists The Haas Brothers. Rihanna will have you reading out of palms of her hands.
Michael says, "Rihanna is a powerhouse. She has already made her mark on music and fashion, so for her to take on a book -- you know it's going to be incredible. For such a private person, Rihanna really opens up and shows you a side of her you've never seen before. "
"My Name is Prince" by Randee St. Nicholas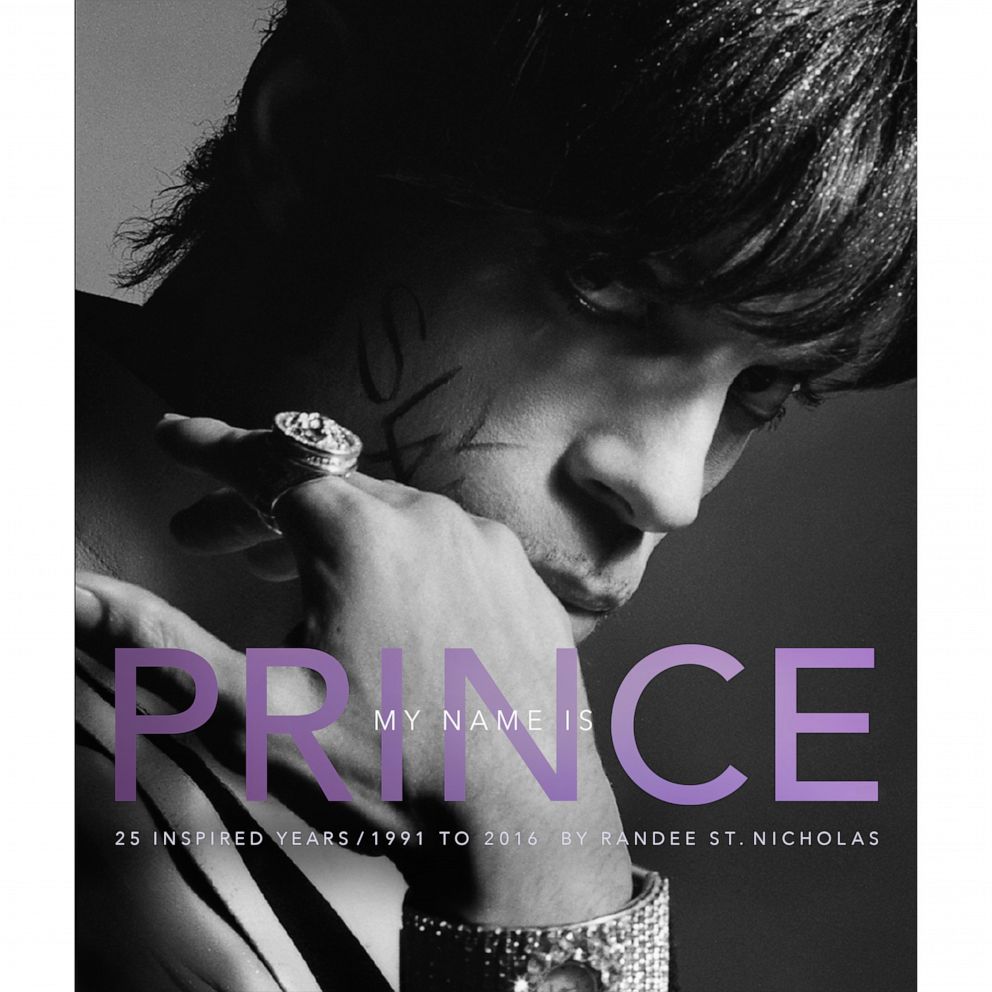 Randee St. Nicholas, Prince's photographer and collaborator of 25 years, pays tribute to the legend with a collection of professional photographs from their adventures around the world.
Michael says, "I picked 'My Name is Prince' because this book has the most incredible photos of Prince. It's intimate, dynamic, and stunning. It really tells a beautiful story of one of music's most treasured icons."
Lara's Picks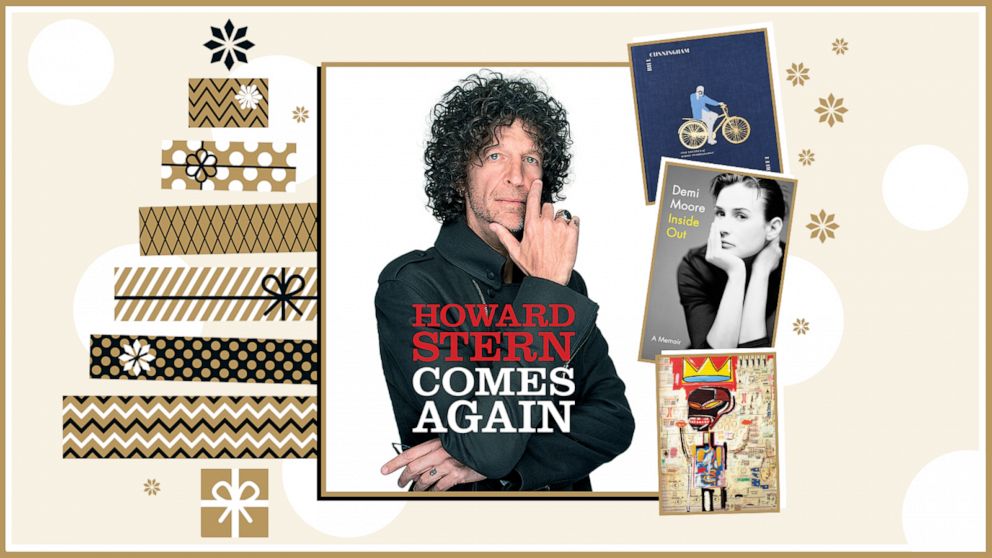 "Howard Stern Comes Again" by Howard Stern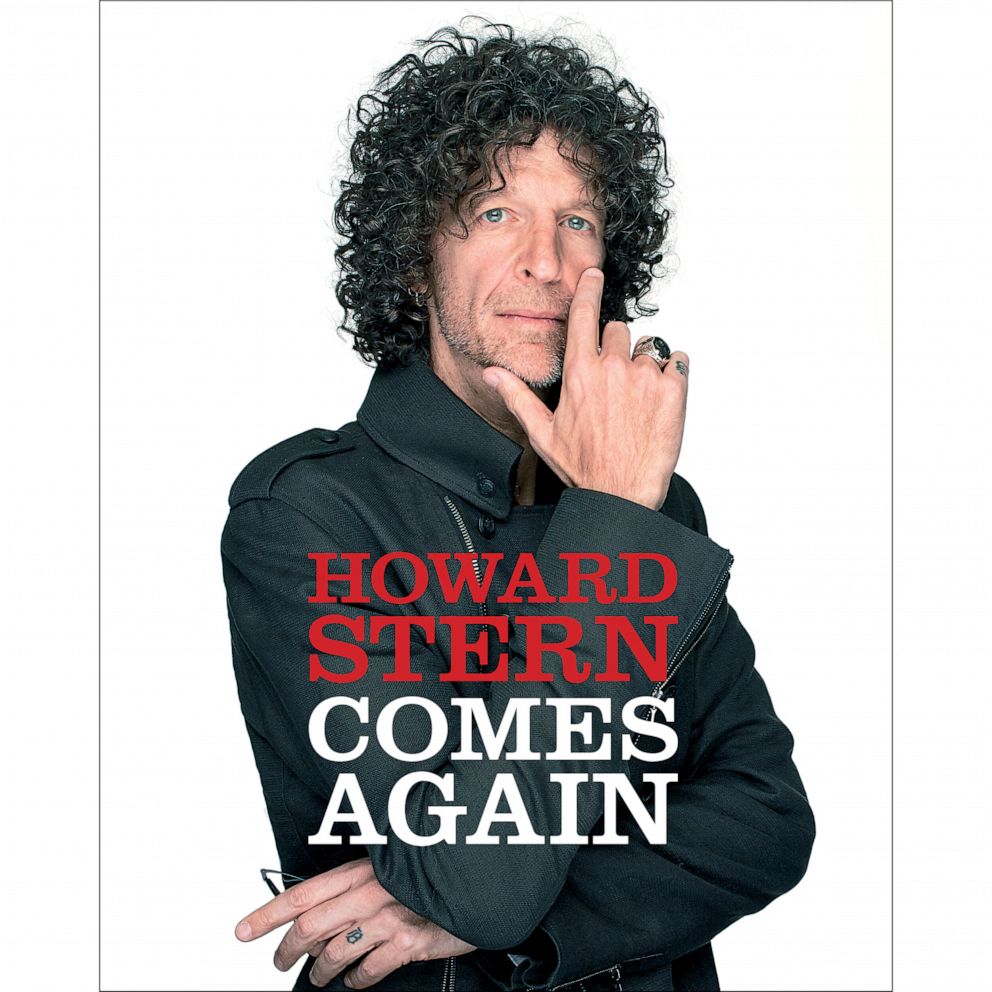 Howard Stern shares the favorite interviews of his career and a few confessions of his own along the way. The book, an autobiography of sorts, also includes Stern's quest to get an interview with Hillary Clinton prior to the 2016 election, and selections from "The Howard Stern Show" archives, including appearances by Donald Trump.
Lara says, "I was given this as a gift, I read it on a vacation and I could not put it down. He is master class at interviews. These are excerpts of his celebrity interviews. He will allow you to see celebrities in a whole new light. He peels back the layers. He is brilliant at his questioning. He used to be called the 'shock jock,' he's so much more than that. I highly recommend. If you like Pop Culture, if you like celebrities, you will enjoy this book so much."
"Brilliant Basquiat" by Eleanor Nairne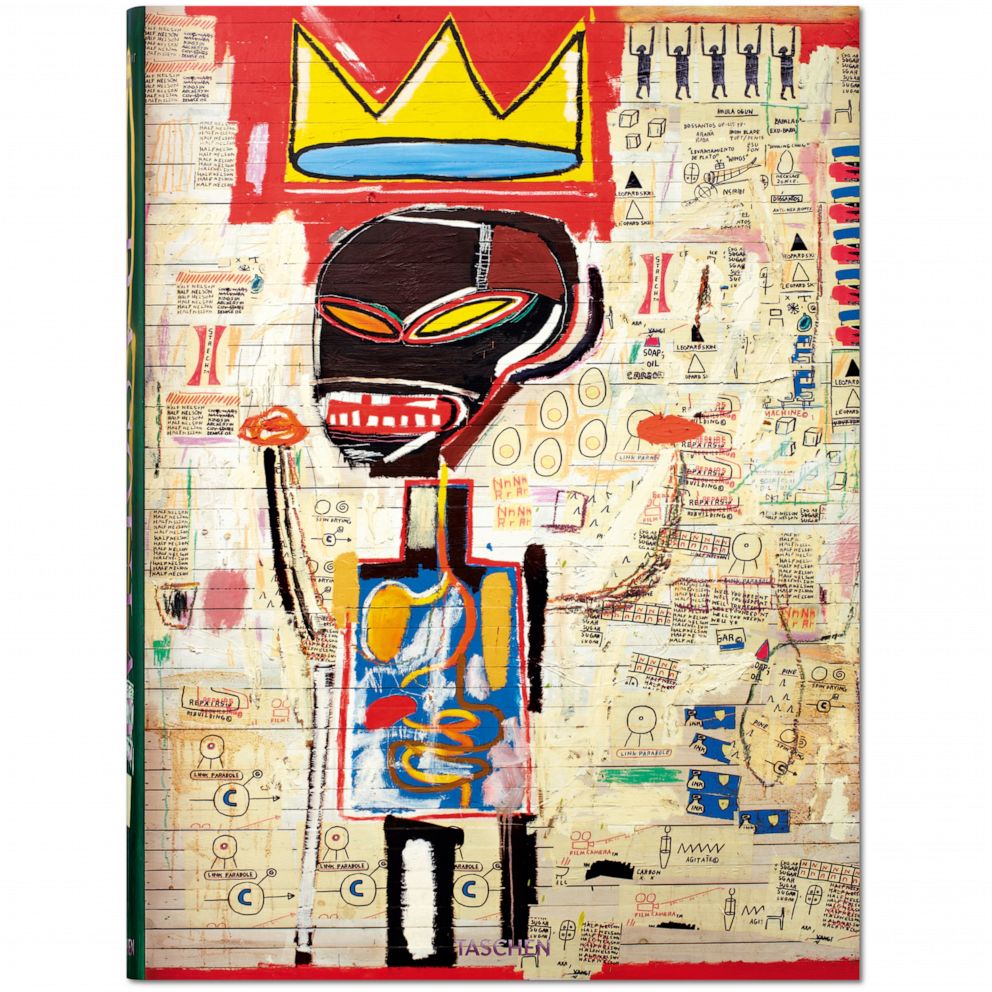 This book offers insight into the classic New York artist Jean-Michel Basquiat with reproductions of the icon's paintings, drawings and notebook sketches. It's a must-have for coffee tables everywhere and any friends who love art.
Lara says, "The 'Basquiat' book is a feast for the eyes. He was a true genius with talent beyond his short years of life -- his paintings will engage you in a different way each time you look at them."
"Inside Out" by Demi Moore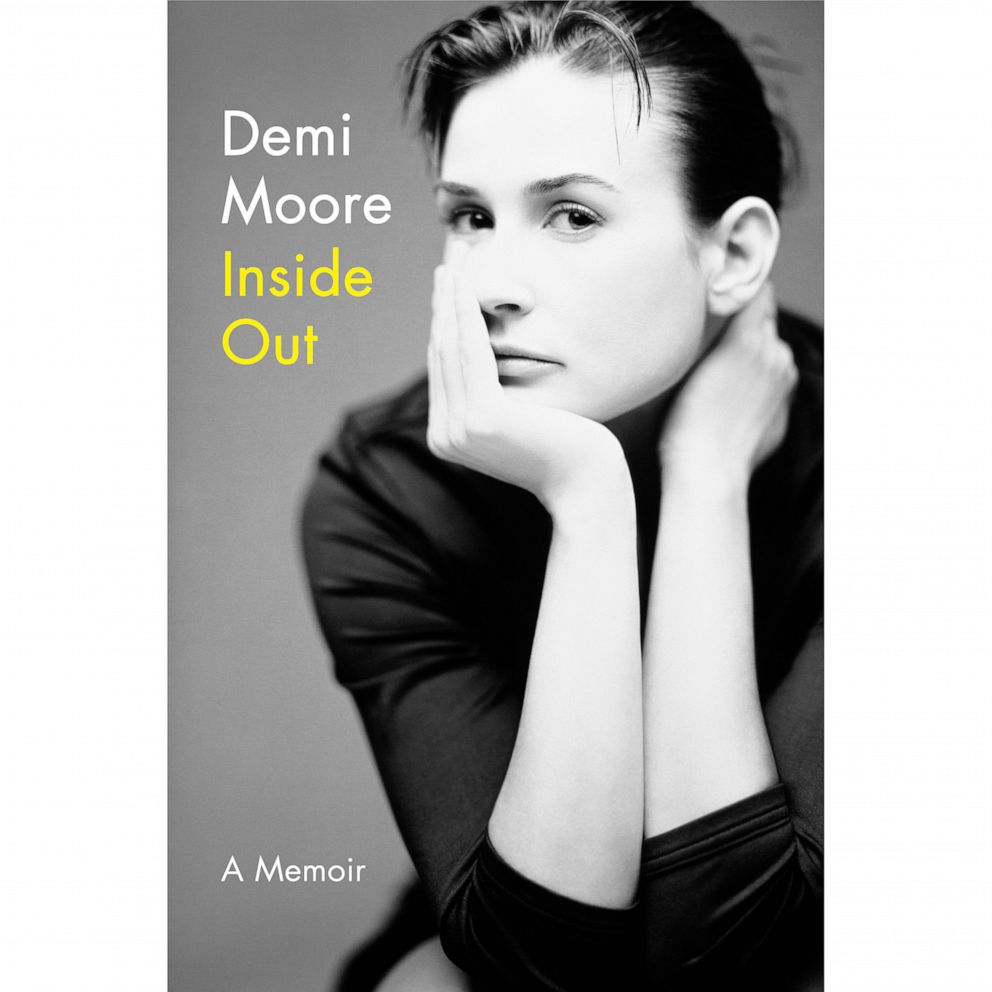 In her emotional memoir, actress Demi Moore chronicles her journey to empowerment and the truth beneath her high-profile career as one of Hollywood's top-paid female stars. As she achieved public success, she faced private demons as she battled addiction, body images issues and childhood trauma she felt she couldn't outrun.
"Bill Cunningham on the Street: Five Decades of Iconic Photography" by The New York Times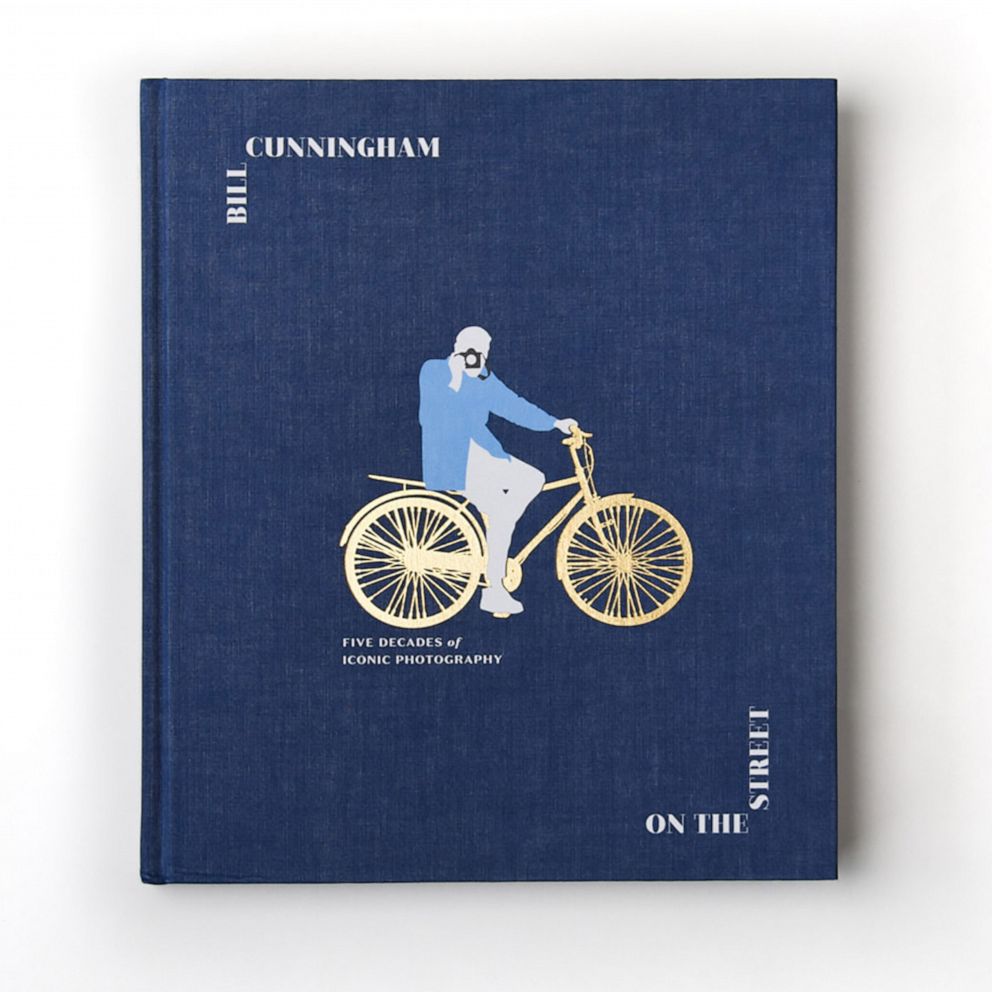 This visual showcase features almost 750 photographs from the beloved fashion photographer's personal archive as well as essays from figures including Anna Wintour and Vanessa Friedman that provide an in-depth picture of the notoriously private personality.
Lara says, "I loved the cover art! Anyone who adored Bill Cunningham's iconic street style photography will love this coffee table book. It is perfect."
More Favorites
"Prabal Gurung: Style and Beauty with a Bite" by Prabal Gurung
Fashion designer Prabal Gurung stopped by "GMA" this morning to talk about his coffee table book, "Prabal Gurung: Style and Beauty with a Bite."
Prabal Gurung says, "The book is a manifestation about an immigrant, my American dream come true. I started my company in 2009 with the goal of creating beautiful fashion with substance and I've had the incredible opportunity to dress women like Oprah Winfrey, Michelle Obama, Kate Middleton, and Sarah Jessica Parker and [Robin Roberts]….The reason why I am doing this is I truly believe we are stronger in color. That doesn't just apply to the clothes that I make. It also means that the world is more powerful, stronger, beautiful when it is colorful and diverse....I truly believe that the healing in the world happens through reading and art."
Here are more of his book picks:
"More Than Enough" by Elaine Welteroth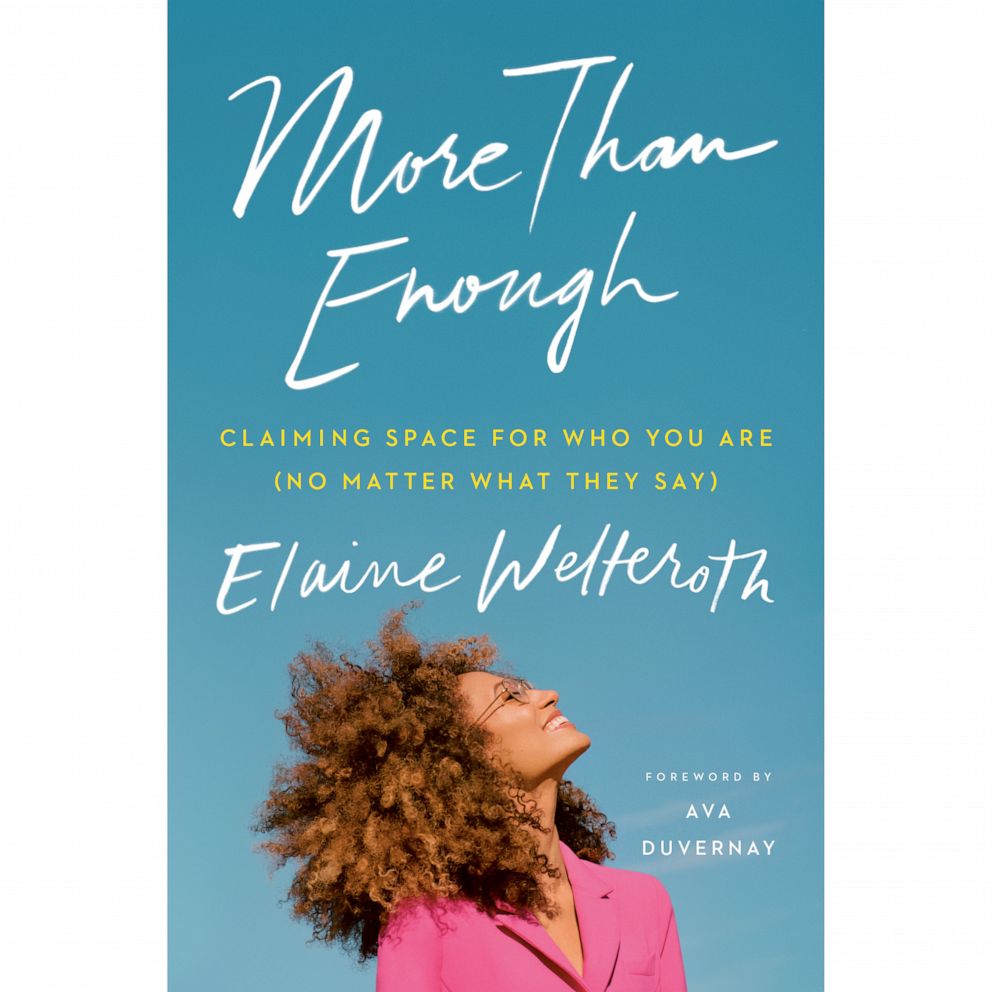 This is an empowering must-read for every woman in the workplace. Journalist and former editor-in-chief of Teen Vogue Elaine Welteroth shattered glass ceiling after glass ceiling as she climbed the ranks of media and fashion. Her memoir chronicles her journey from a small town in California to Condé Nast as she inspires women everywhere to realize they're "more than enough."
Prabal Gurung says, "It talks about validation and self-worth. I really loved it…. She's a force of nature."
"Dear America" by Jose Antonio Vargas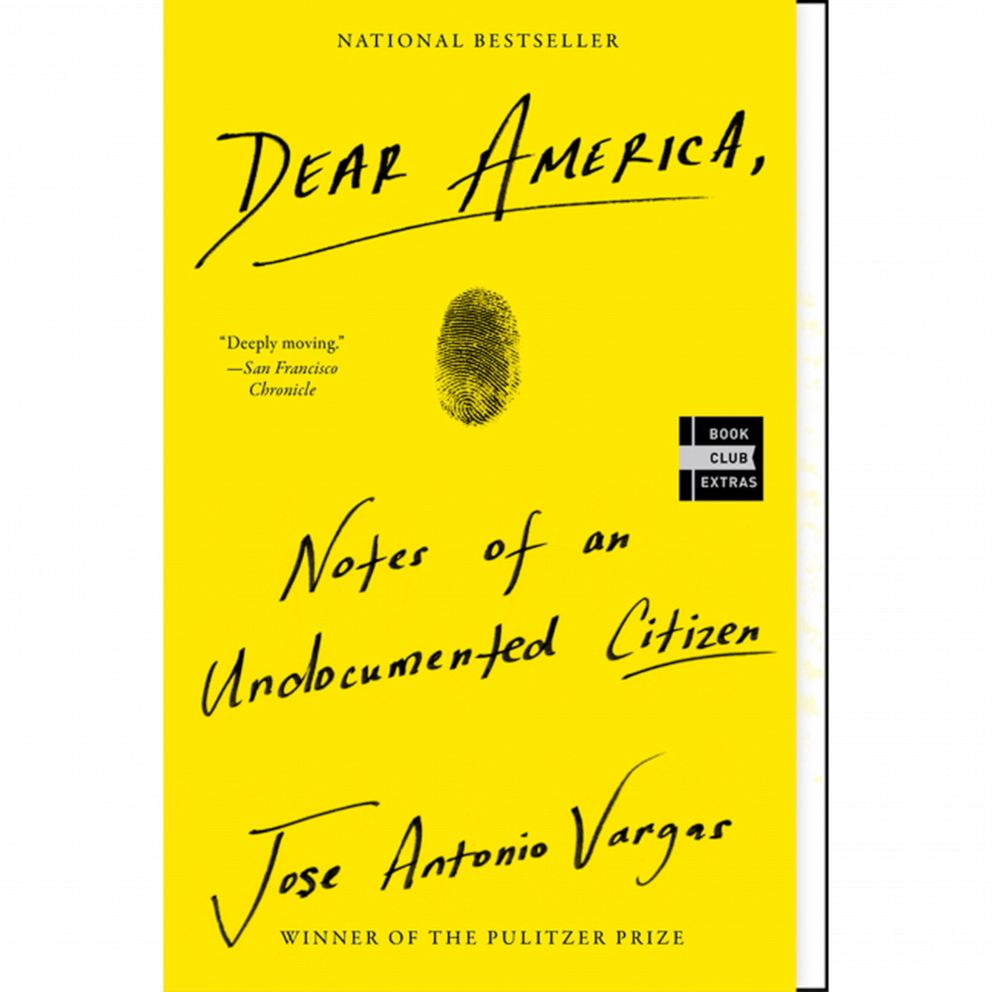 This memoir from Pulitzer Prize-winning journalist Jose Antonio Vargas takes on what it means to be an American. Vargas emphasizes that the book isn't about the politics of immigration but rather about the "psychological" homelessness that undocumented immigrants can face living in a country that does not consider them one of their own.
Prabal Gurung says, "'Dear America' talks about defining America, who gets to be American. I just felt like in this time right now, it's just so inspiring to read that."
Join our GMA Book Club and read along with GMA on Instagram!