Welcome to GMA!
Millions of you wake up with us every day on "Good Morning America" for breaking news, exclusive interviews, and heartfelt human interest stories.
We have re-imagined GoodMorningAmerica.com as a digital experience devoted to telling stories that help you navigate your world with confidence. GMA Digital is your resource for the info and inspo you need to tackle your day, your week, your month and, of course, your life.
Beginning today, we'll roll out stories and videos on GoodMorningAmerica.com and across our social channels designed to keep you informed and feel empowered. You'll see a new focus on lifestyle, fresh perspectives, and stories that are fun and have heart.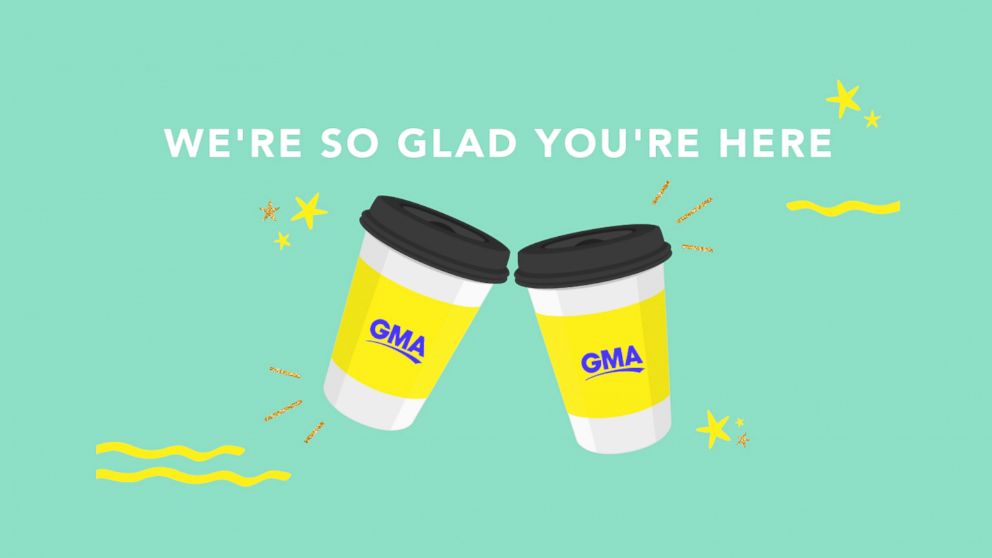 Plus, we've created expanded ways to be part of the GMA community.
Sign up for our GMA Wake-up Newsletter, our weekday morning newsletter to wake you up with our rundown of what's happening and to put some good in your morning.
Join our We Are GMA Facebook Group to engage with us and each other all day in conversation, and share your own thoughts, challenges, ambitions, wins and stories. We'll help each other explore new territory and we want to hear from you.
Follow us on Facebook, Instagram, Twitter and Pinterest for a quick fix of news, fun and inspiration throughout the day.
Thank you for being part of the community from the beginning. We are so excited for what's to come and all that we can do together.
- The GMA Digital team