While the announcement of Halle Bailey's groundbreaking casting as Ariel in Disney's upcoming live-action film "The Little Mermaid" was met with a lot of supportive feedback, it also brought in some backlash.
After hashtags like #NotMyAriel surfaced on Twitter, Freeform, the network which airs "grown-ish," starring the 19-year-old, even addressed the naysayers in an open letter supporting Bailey.
However, Bailey isn't letting any of the noise surrounding the casting get to her.
"I feel like I'm dreaming, and I'm just grateful and I don't pay attention to the negativity. I just feel like this role was something bigger than me and greater and it's going to be beautiful," she told Variety on Tuesday.
"I'm just so excited to be a part of it," she added.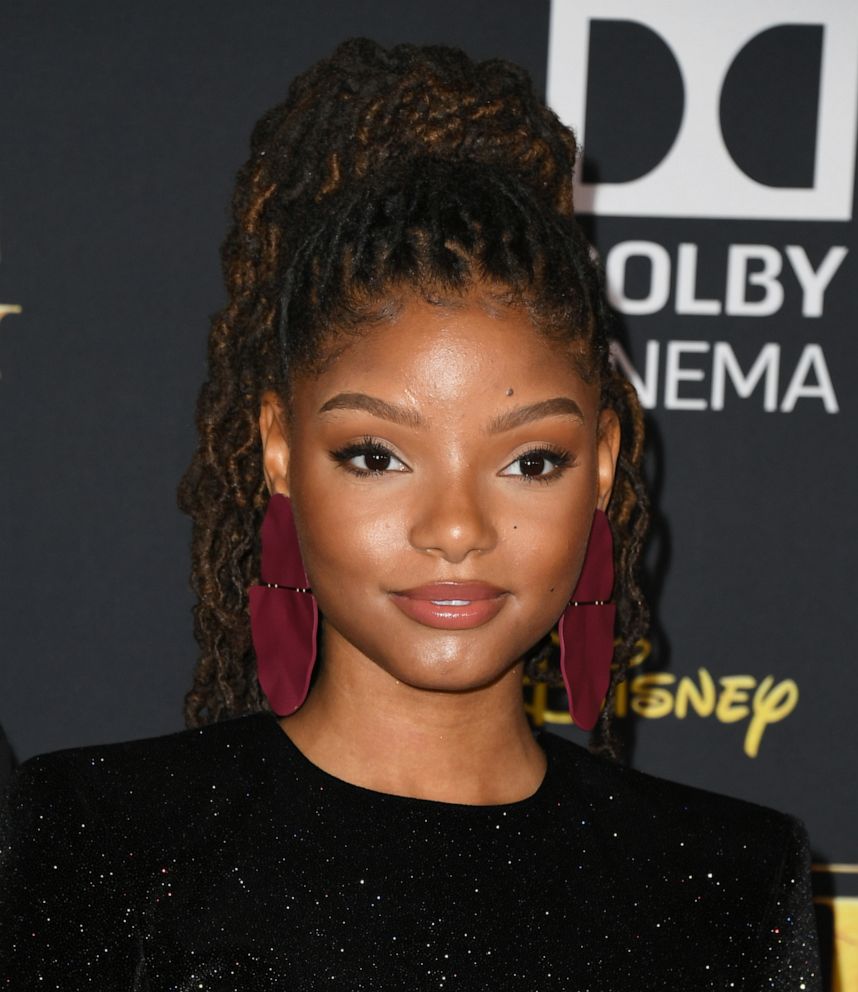 She also expressed her excitement to take on the role in a recent interview with ET. "Ariel was one of my favorite princesses growing up so it's a dream come true," she said.
The actress added that she's can't wait to sing the film's signature song, "Part of Your World."
Many members of Hollywood have spoken out in support of Bailey playing Ariel in the Rob Marshall-directed film.
Diana Huey, the Asian American actress who played Ariel in the first national tour of "The Little Mermaid," shared her own story about some of the responses she faced when she was cast in the role.
"When I had the honor to flipping' my fins as Ariel for a year in the national tour of Disney's THE LITTLE MERMAID, I, as an actor of color, was met with a lot of adversity and upset from people," she wrote in an Instagram post. "But more importantly, I was showered with an overwhelming outpouring of love, support and messages of hope and inspiration from people across the globe."
"Isn't Ariel's entire message about finding where she belongs, where she is her truest self, and where she feels full and accepted?" she added.
She expressed her full support of Bailey and encouraged people to spread love.
"Halle is going to make a beautiful Ariel, a powerful Ariel and an inspiring Ariel and I am so excited to watch her change the world with her performance as she helps continue to make our world a more loving, inclusive and open minded place," she continued.
Huey also advised Bailey, in an interview with TheWrap, "Keep your head up and know than it's so much bigger than you as a single person fighting these battles."
Donald Glover, Halle Berry, Zendaya and many more also sent messages of support for Bailey on social media.
Production for the live-action film is expected to begin early next year.