Harry Styles is getting candid about life as of late.
Appearing on the cover of Rolling Stone for September, the "Harry's House" singer opened up about his life in the spotlight amid his Love on Tour concert tour.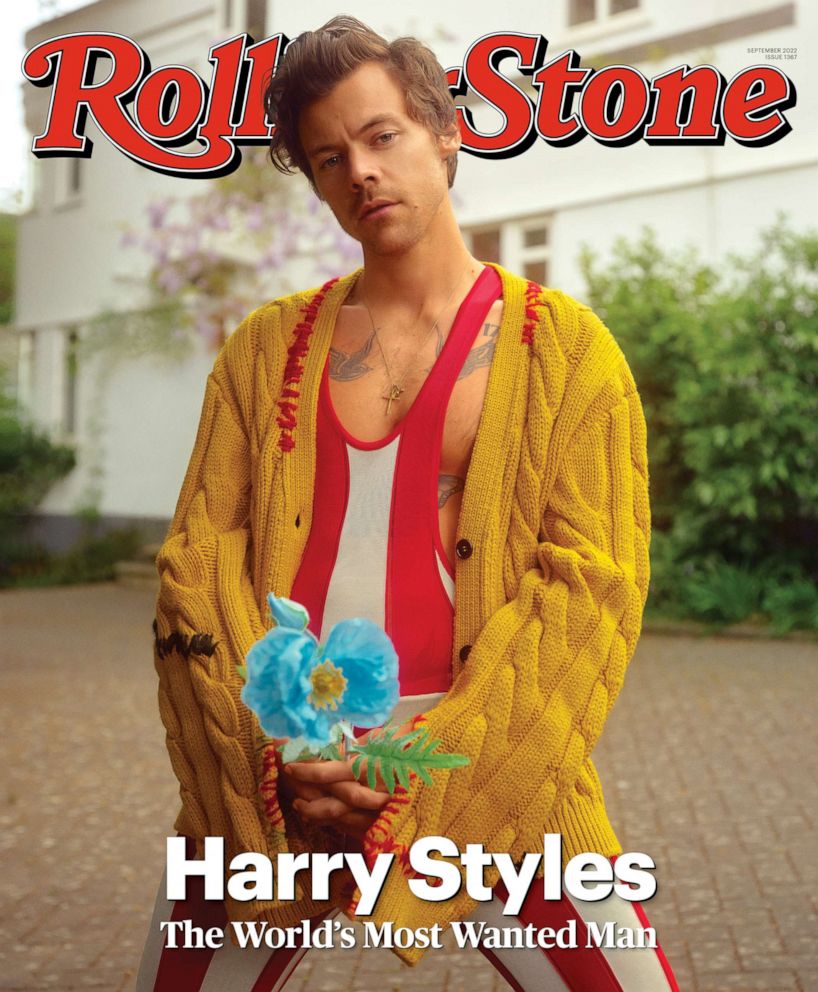 "Everything in my life has felt like a bonus since 'X-Factor,'" said Harry, who is the first-ever cover star to appear simultaneously across all of Rolling Stone's 14 international editions. "Get on TV and sing. I never thought that would happen."
Styles first shot to fame as a member of the band One Direction, which was created on "X-Factor" after he and his four other bandmates auditioned individually. Styles came out with his first solo single, "Sign of the Times," from his self-titled album in 2017 after the band went on an indefinite hiatus the previous year.
Since then, Styles has gone on to release two more albums, "Fine Line" and "Harry's House," and has received many accolades including a Grammy Award, an American Music Award and two Brit Awards.
Now, Styles is pulling back the curtain on some aspects of his life, including dipping his toes in film.
The "As It Was" singer will appear in two films this year: "My Policeman" and "Don't Worry Darling," which is already receiving awards-season buzz. "Don't Worry Darling," which is directed by his girlfriend, Olivia Wilde, also stars actress Florence Pugh.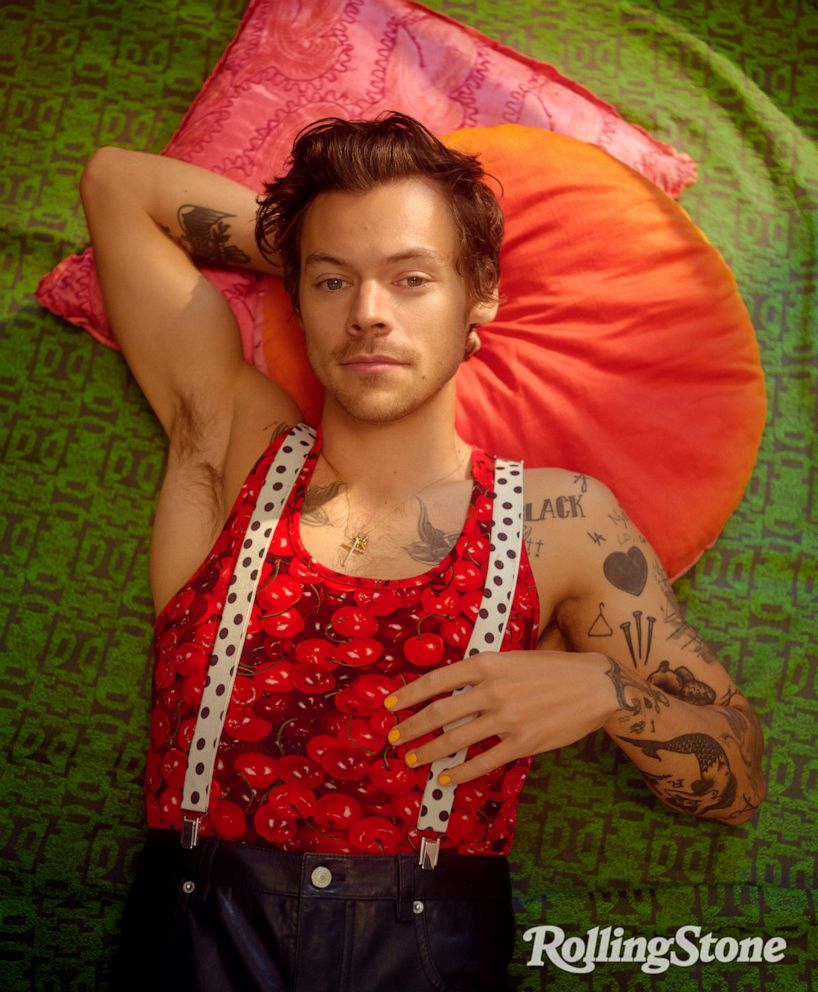 "I'd wanted to act again," said Styles, who shot the film between September 2020 and February 2021 in Los Angeles and Palm Springs.
Speaking to Rolling Stone, Wilde said there was a moment that "left us in tears" during that time.
"The scene called for him to stand onstage with Frank (Chris Pine) and chant their creepy slogan 'Whose world is it? Ours!' over and over again. Dark as hell," Wilde said. "But Harry took it to another level. He was so fully in the moment, he began screaming the lines to the crowd, in this primal roar, that was way more intense than anything we expected from the scene."
"The camera operator followed him as he paced around the stage like a kind of wild animal," she added. "We were all gobsmacked at the monitor. I think even Harry was surprised by it."
In "My Policeman," Styles stars alongside David Dawson and "The Crown's" Emma Corrin. In it, he plays Tom, a policeman who develops feelings for a museum curator.
"It's pretty unfathomable now to think, 'Oh, you couldn't be gay. That was illegal,'" Styles said. "I think everyone, including myself, has your own journey with figuring out sexuality and getting more comfortable with it."
"It's not like, 'This is a gay story about these guys being gay,'" he added. "It's about love and about wasted time to me."
On the topic of love, it gets the "Dunkirk" actor thinking about the future, which to him looks like taking time off from touring and instead, being more present for his family and friends. He also said that if he ever has children someday, he hopes that he's able to share what real love looks like with them.
"If I have kids at some point, I will encourage them to be themselves and be vulnerable and share," he said.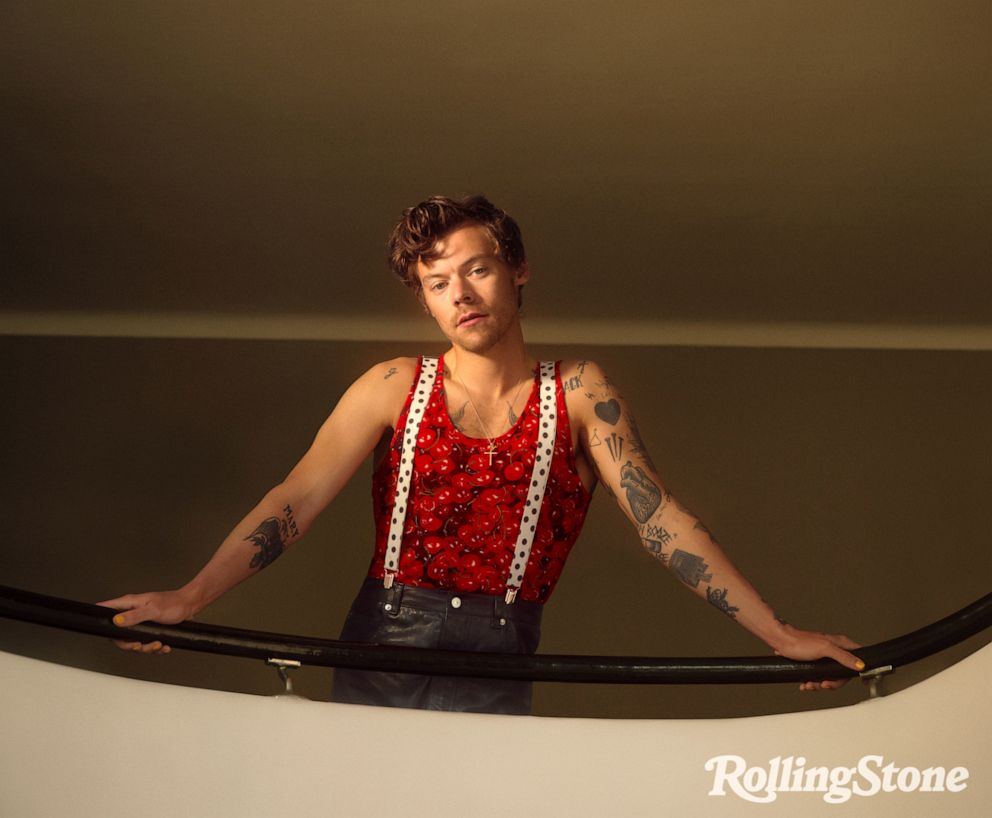 For now, Styles stays centered through it all with therapy and keeping his private life out of the spotlight.
"I've never talked about my life away from work publicly and found that it's benefited me positively," he said. "There's always going to be a version of a narrative, and I think I just decided I wasn't going to spend the time trying to correct it or redirect it in some way."
Until then, Styles' career is taking off with other projects including his skin care, nail polish and clothing line called Pleasing, and a fashion collection with Gucci.
Fans may also soon see him in a Marvel film, as he was introduced as Eros, Thanos' brother, in the "Eternals'" post-credits scene. However, it's unclear how many Marvel movies he signed on for.
"I don't imagine I'd do a movie for a while," he said. "I think there'll be a time again when I'll crave it."
"I like doing it in the moment, but I don't think I'll do it a lot," he said of films.