Academy award-winning actress Helen Mirren talks 'When Nature Calls'
Leon Bennett/Getty Images
Helen Mirren is not like a regular great-aunt, she's a cool great-aunt.
The Oscar-winning actress brought her great-nephew Basil to the world premiere of her new movie, "Shazam! Fury of the Gods," at the Regency Village Theatre in Los Angeles on Tuesday, March 14.
"He lives in a small town in Connecticut, so he's not a sort of L.A. guy, he's not familiar with all of that," Mirren told "Good Morning America" on Friday, March 17. "But at the beginning I said, 'Do you want to come on the red carpet with me?' He said, 'Yes.' He loved all of that, but he loved the movie. It was so exciting for him."
Mirren, 77, wore a black lace dress with long sleeves and left her long, flowing hair draped over her left shoulder, using a black headband to keep everything in place.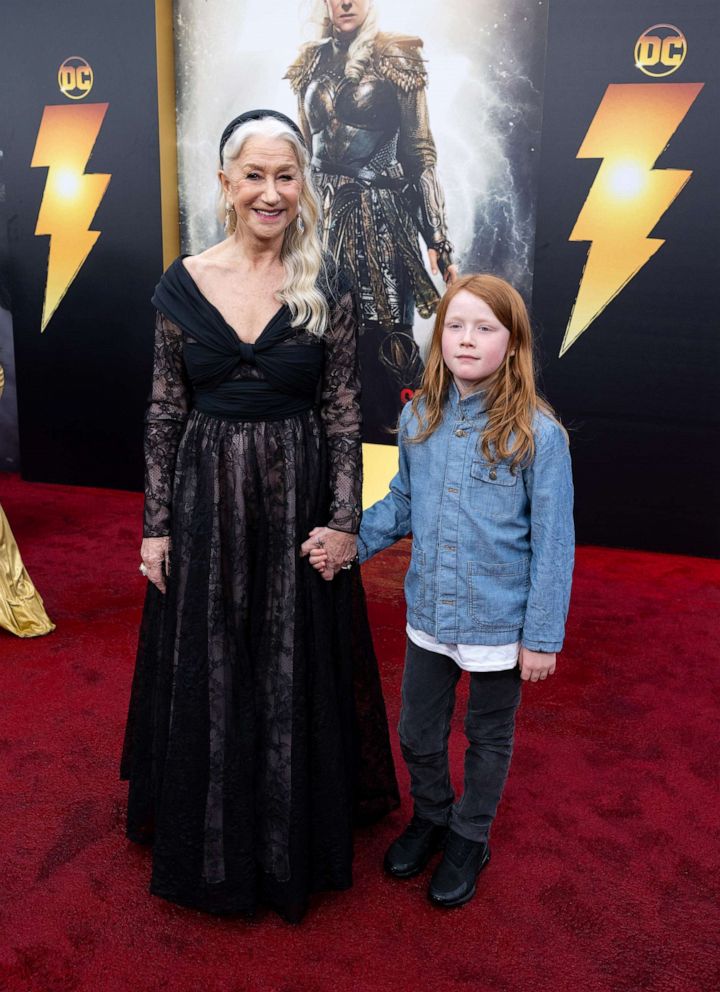 The adorable duo held hands and posed for photos as they walked the red carpet with Zachary Levi, who plays the movie's titular superhero, as well as Lucy Liu and Rachel Zegler.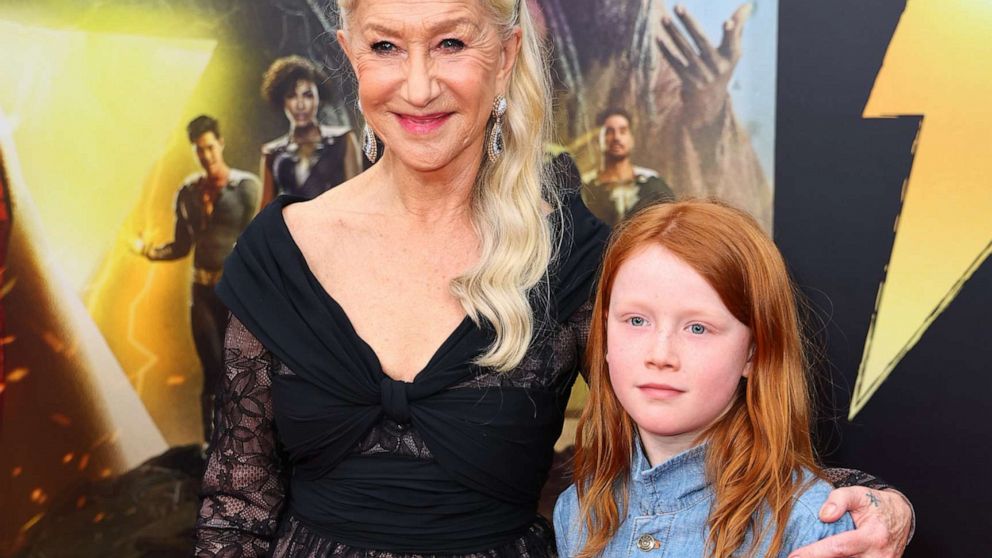 In the film, a sequel to 2019's "Shazam!", the seventh installment in the DC Extended Universe, Mirren, Liu and Zegler play goddesses from Greek mythology, Hespera, Kalypso and Anthea, respectively.
Mirren is a stepmom -- and step-grandma -- having married husband Taylor Hackford, who has two children from previous relationships, in 1997. The couple first began dating back in 1986.
Mirren will also be seen later this year in "Fast X," reprising her role as Magdalene "Queenie" Shaw in the franchise, when the film hits theaters May 19.
"Shazam! Fury of the Gods" is now in theaters.
Editor's note: An earlier version reported that Mirren brought her grandson to the movie premiere. The post has since been updated.