Reigning "Jeopardy!" champ Amy Schneider said Monday that she was recently robbed.
Schneider, who is making history as a transgender contestant on the quiz show, detailed her experience on Twitter, first telling her followers she was "fine."
"I got robbed yesterday, lost my ID, credit cards, and phone," she explained. "I then couldn't really sleep last night, and have been dragging myself around all day trying to replace everything."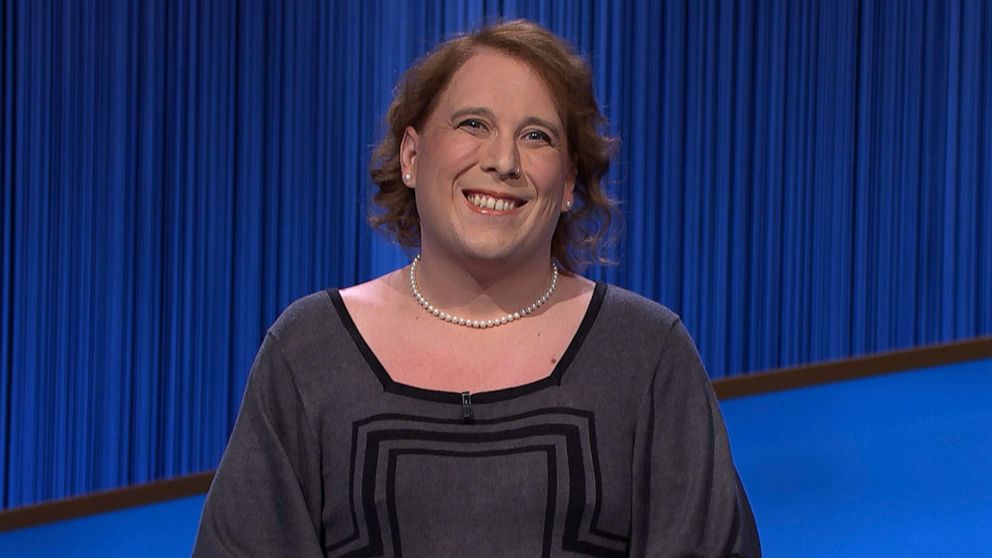 In a follow-up tweet, Schneider said there may be a delay in her famous Twitter threads in which she provides fans with a deep dive of each episode she takes part in.
"Good Morning America" reached out to "Jeopardy!" regarding Schneider's tweet and was provided with the following statement: "We were deeply saddened to hear about this incident, and we reached out to Amy privately to offer our help in any capacity."
Schneider, whose run on "Jeopardy!" began Nov. 17, has won 24 games, making her the female contestant with the most consecutive wins.
On top of that, Schneider also has the highest winnings of regular-season play for a woman, having amassed $897,600 thus far.