Jennings reacts as Holzhauer nears his 'Jeopardy!' title
James Holzhauer won again on "Jeopardy!" Monday night, scoring his 28th straight win and moving well past the $2 million mark in total earnings.
He is now within $300,000 of the record set by "Jeopardy!" champ Ken Jennings more than 10 years ago.
"I'm really excited," Jennings said Tuesday on "Good Morning America" in his first TV interview about Holzhauer.
"For 15 years I have thought somebody was going to make a run at this record because I always knew it could be done. I was there. I saw it happen," he said. "What I did not expect was somebody could make a run at the cash record in like a third the time."
"It's really just astounding what he's doing," Jennings said of Holzhauer.
Jennings, of Seattle, holds the "Jeopardy!" record for the most consecutive games won -- 74 -- and the highest winnings in regular season play -- $2,520,700 -- according to the show's Hall of Fame.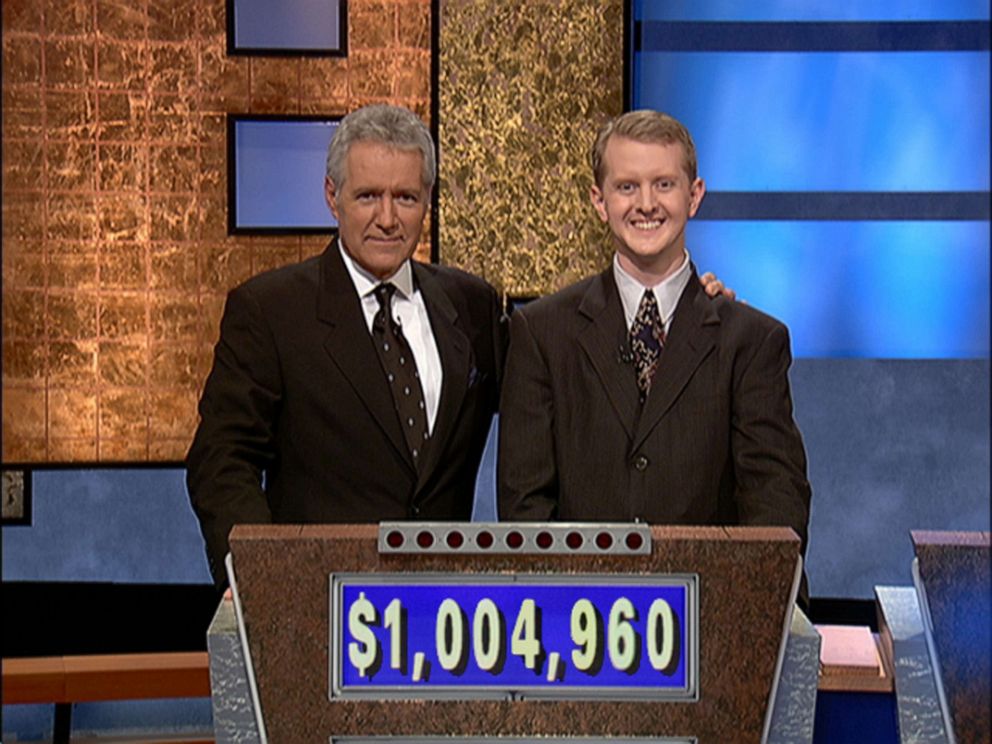 Holzhauer is nearing Jennings' record after winning just 28 games. He also holds the record for top single-game winnings with the $131,127 he won on the April 17 episode.
"This is a guy who wants to maximize winnings every time he's got the chance," said Jennings, noting that he played a more "relaxed game" than Holzhauer. "That's what he does for a living. He's a gambler and he's very comfortable with that. He's playing his game perfectly."
As a professional sports gambler, Holzhauer has rewritten the rules of the iconic game show during his winning streak, from his mastery of the buzzer to picking answers from the bottom up.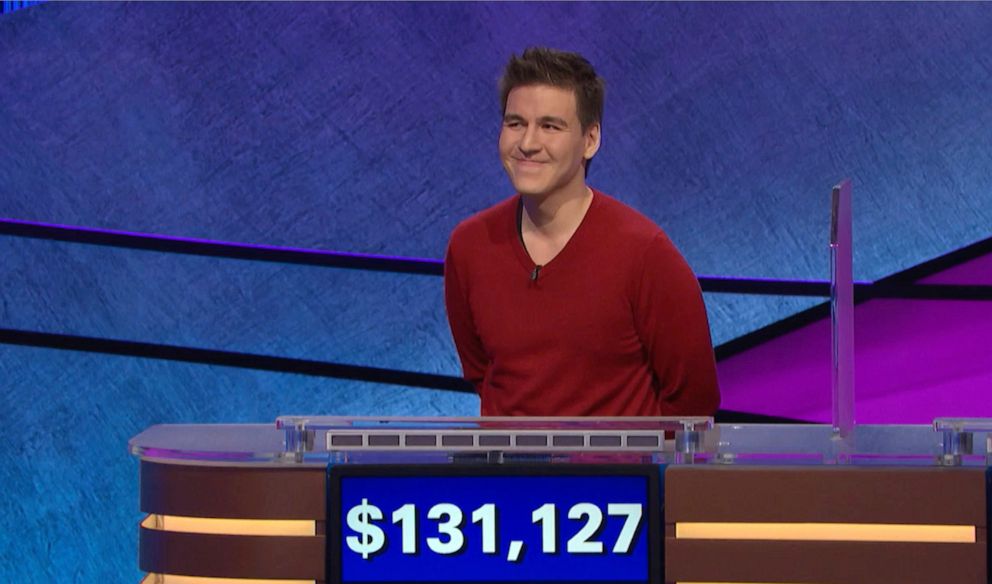 Estimates put Holzhauer on track to beat Jennings' 2004 record by next Monday, June 3.
"He has forced me to change a view that I've had for many years ... that the Ken Jennings record will never be broken," "Jeopardy!" host Alex Trebek told "GMA" earlier this month, adding that Holzhauer has "no weaknesses."
Jennings graciously welcomed Holzhauer to the "$2M club" in a tweet last week.
He said the only thing that bugs him about Holzhauer is his nickname of "Jeopardy James."
"I'm like, 'No, no, no I'm that guy. You can't put 'Jeopardy' in front of his name,'" Jennings said with a laugh. "I used to be the 'Jeopardy' guy."
Jennings is still in the trivia show arena, starring next on "Best Ever Trivia Show" on the Game Show Network.
When asked how he would feel about facing off against Holzhauer on "Jeopardy!," Jennings compared it to a face-off between baseball legends Babe Ruth and Hank Aaron.
"The thing is, it's been 15 years for me," said Jennings, jokingly asking if he could "have his 2004 brain back." "You know, we'll never know how Babe Ruth and Hank Aaron would have played at the same time because they were decades apart."
"I think I could hold my own against him, even today, but I would need some breaks," he said. "It would be all about who found the 'Daily Double,' and usually on 'Jeopardy!' I don't need a lot of breaks."