Katy Perry takes on the Vatican
Vatican Media Foto/Rex via Shutterstock
A few days after declaring that she is "spoken for," Katy Perry resurfaced with former boyfriend Orlando Bloom, and from the looks of things, the pair seem more serious than ever.
The singer, 33, posted a photo of her and Bloom, 41, whom she referred to on her Instagram Story as "my darling," meeting Pope Francis.
"Honored to be in the presence of His Holiness @Pontifex's compassionate heart and inclusivity," Perry captioned the photo on Twitter.
Later, the pair were photographed taking in some of Rome's famous sights.

Reps for Perry and Bloom did not respond immediately to requests for comment from ABC News.
But earlier in the week, the "Firework" singer told "Entertainment Tonight" that she was "spoken for" and "very happy" when asked if she would ever consider dating a contestant on "American Idol," where she is one of the judges.
"No, I'm sorry I have been spoken for and speak for myself," Perry said, adding, "And I'm very happy!"
Rumors of a reconciliation between the two sparked earlier in the year when they were seen vacationing together in the Maldives and later Prague.
In March, during a concert stop in Tokyo, Perry dedicated her song "For Me You See" to her "Bubba Doo," saying, "[I feel] very loved. And this next song is about being so loved and so seen that you never ever have felt this feeling before. This feeling of love."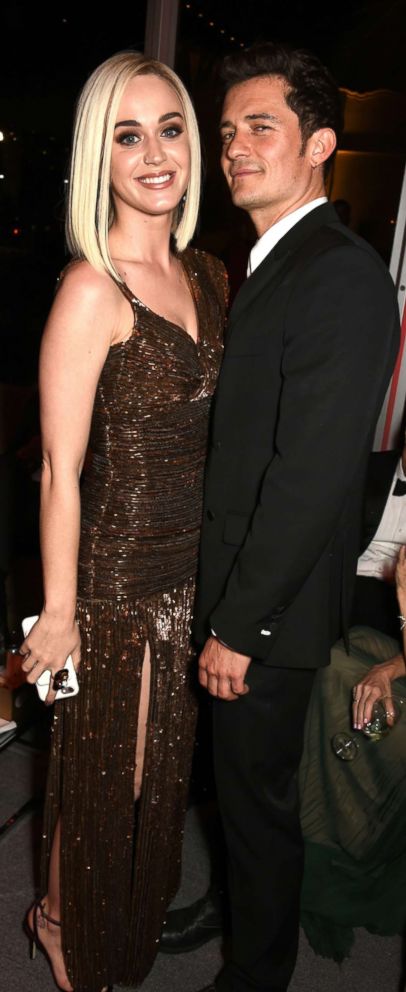 Perry and Bloom were first linked together in 2016 and dated for more than a year before announcing in March 2017 that they were taking some "loving space" from each other.
"Before rumors or falsifications get out of hand we can confirm that Orlando and Katy are taking respectful, loving space at this time," both the stars' reps said in a joint statement to ABC News then.
The pair parted as friends.
In an interview after the breakup, Bloom told Elle U.K., "We're friends. It's good. We're all grown-up. She happens to be someone who is very visible, but I don't think anybody cares what I'm up to. Nor should they. It's between us. It's better to set an example for kids and show that [breakups] don't have to be about hate."
Prior to dating Bloom, Perry was in a relationship with singer John Mayer and divorced British comedian Russell Brand in 2011. Bloom was previously married to Miranda Kerr, with whom he co-parents 7-year-old son, Flynn.
Perry took time away from her Witness world tour to travel to Rome over the weekend for the Vatican's fourth annual Unite to Cure conference. She was accompanied by her mother Mary Hudson, a minister, as well as Bloom.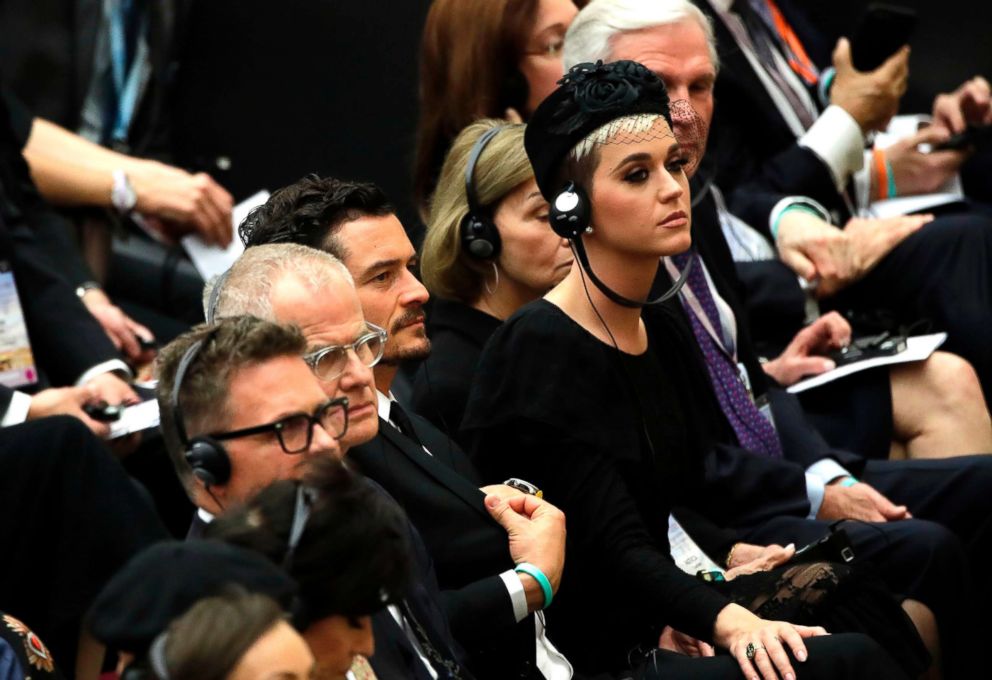 The singer is a big fan of transcendental meditation (TM) and spoke at the conference about how meditation has benefited her life.