Country music celebrates its biggest night
Keith Urban was the big winner at the 52nd annual CMA Awards, airing live from Nashville's Bridgestone Arena Wednesday night. Urban walked off with Entertainer of the Year honors, but Chris Stapleton also had a big night, grabbing Single and Song of the Year, along with his fourth Male Vocalist award.
Carrie Underwood won for Female Vocalist of the Year -- her fifth win in that category.
Urban beat out fellow artists Jason Aldean, Luke Bryan, Chris Stapleton and Kenny Chesney for the honor, and in an emotional speech, thanked his wife Nicole Kidman and their daughters Faith, 7, and Sunday, 10, as well as his late father, who died of in 2015.
"I wish my dad was alive to see this because I think he's watching over me tonight," he said.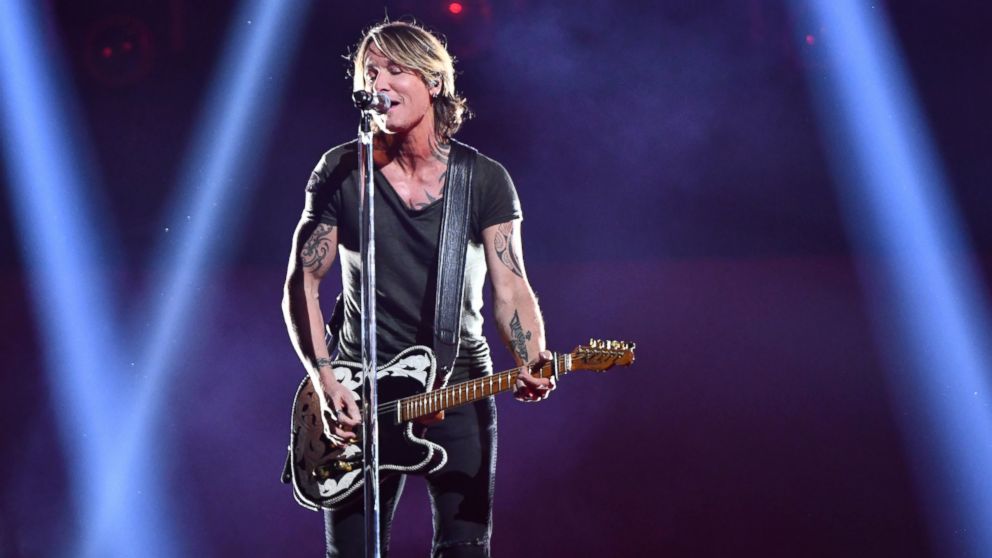 While accepting his Single of the Year award for "Broken Halo," Stapleton explained that the song was about people who died before their time, and dedicated the song to the victims of the deadly wildfires raging out of control in California.
Underwood was overcome with emotion as she picked up her Female Vocalist trophy, telling the audience, "I have been blessed with so many things in my life, and ... still haven't done anything to deserve it."
Other winners included Kacey Musgraves, who took home her first Album of the Year Award for Golden Hour. She noted the "crazy timing" of the win: "I just realized this morning ... 10 years ago today, I moved to Nashville."
Brothers Osborne were also winners, grabbing their third Vocal Duo of the Year award. T.J. and John, visibly shocked by the win, joked, "If this was in Florida, there would definitely be a recount."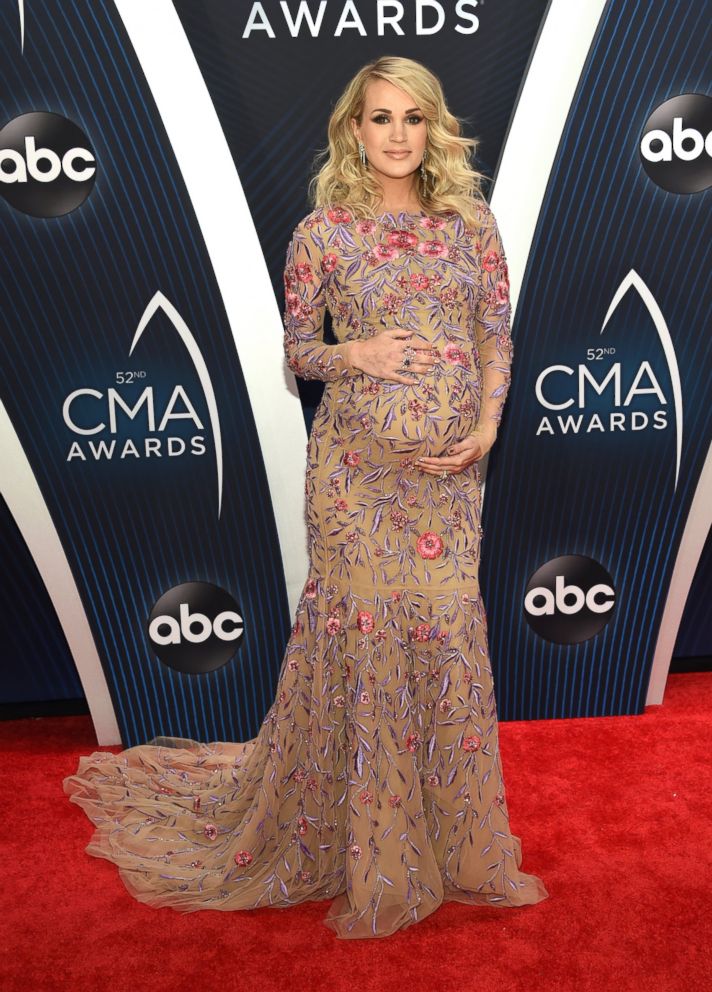 Other winners included Luke Combs for Best New Artist and Old Dominion for Vocal Group of the Year.
The show opened with Garth Brooks dedicating the show to the 12 victims of the shootings in Thousand Oaks, California. Before asking for a moment of silence, during which the names of the victims were shown on screen, Brooks said, "Let's celebrate their lives. Let the music unite us with love and their enduring memory."
Luke Bryan followed by declaring, "Let's do what we do and and let's be proud of what makes us country tonight." Luke Combs, Jon Pardi, Cole Swindell, Chris Janson, Lindsay Ell and Ashley McBryde then joined him onstage for a version of "What Makes You Country."
Underwood and Paisley, in their 11th CMA co-hosting gig, steered clear of politics, focusing instead on the proliferation of restaurants opened by country artists and Underwood's accident following last year's awards telecast.
Brad, who seemingly revealed the gender of Underwood's first child on accident at last year's ceremony, didn't make the same mistake this year, but did manage to coax the pregnant, "Cry Pretty" singer into revealing it herself. After throwing out a list of male and female country duos, she finally snapped and yelled, "Oh my god! Willie! It's a Willie!"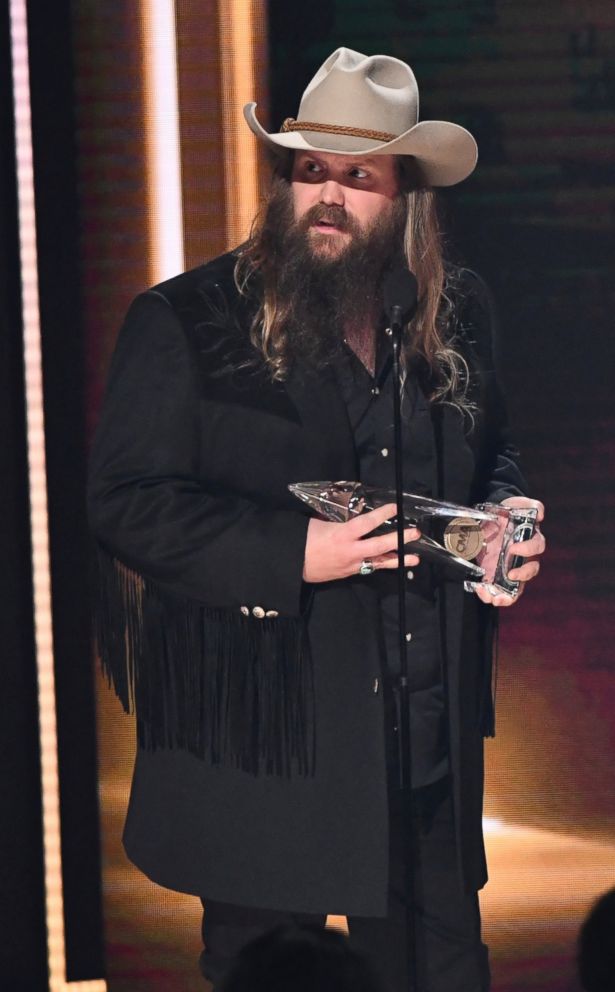 The two got serious later in the show, sending wishes to the victims and first responders in the California wildfires. Said Carrie, "We send our love to all of you and the brave firefighters who are out there putting themselves on the line trying to save homes and lives."
Wednesday's musical performances included Jason Aldean and Miranda Lambert, Kelsea Ballerini and Thomas Rhett, as well as all-star tributes to Ricky Skaggs and Dottie West, who were inducted into the Country Music Hall of Fame, and a collaboration between Stapleton, Maren Morris and R&B and gospel legend Mavis Staples.
Midland paid tribute to Burt Reynolds, who died in September, with a cover of Jerry Reed's song from Smokey and the Bandit, "East Bound and Down."