Kirsten Dunst joins Hollywood Walk of Fame
Emma Mcintyre/Getty Images
Kirsten Dunst received a coveted Hollywood Walk of Fame star on Thursday after over two decades in the industry.
The actress, 37, who has starred in films including "Marie Antoinette," "Bring It On," "Spider-Man" and "The Beguiled" among many others, was introduced by her fiancé, actor Jesse Plemons, at the ceremony.
He praised her for her tremendous talent and unwavering work ethic throughout her career.
"I've had the ridiculously good fortune of getting to work with you as an actor and witnessing firsthand how unbelievably good you are at what you do," he said to Dunst.
"The humanity and strength and vulnerability and humor you bring to every part is truly astonishing and inspiring," he continued. "You make it all look so unbelievably easy and I know from experience that that's not at all easy to do."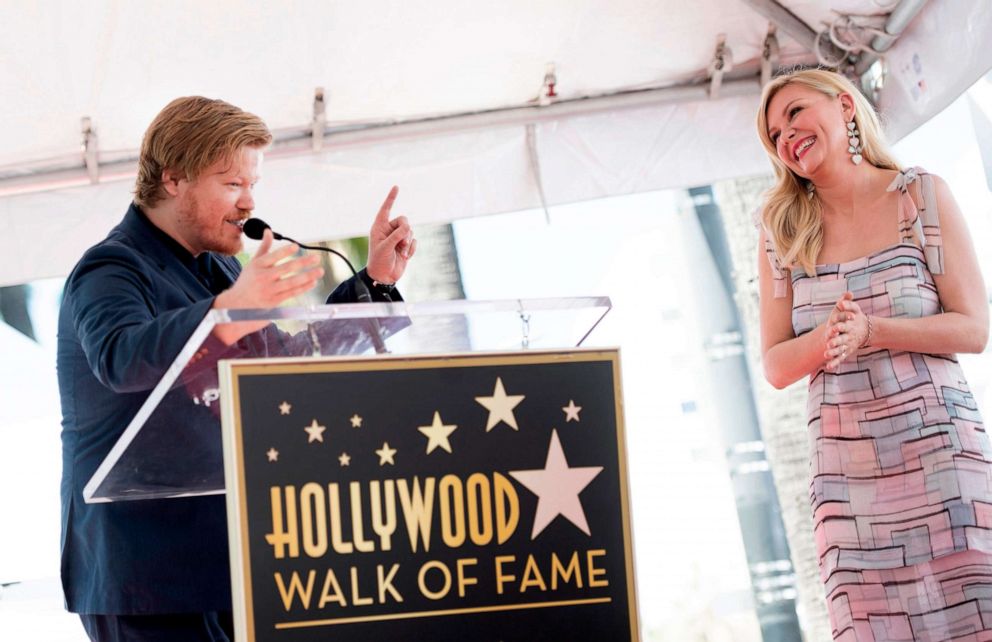 He said that her character is why so many people support her.
"Seeing the kind of mother, wife, daughter, sister, friend and cohort you are is why I and all of your friends and everyone else are here today and why we all love you," he shared. "It's for the incredibly generous and amazing person that you are."
"You are truly one of a kind and the best woman I know," he added. "I'm so lucky to have you in my life, and Hollywood Boulevard is so lucky to have you on its sidewalks."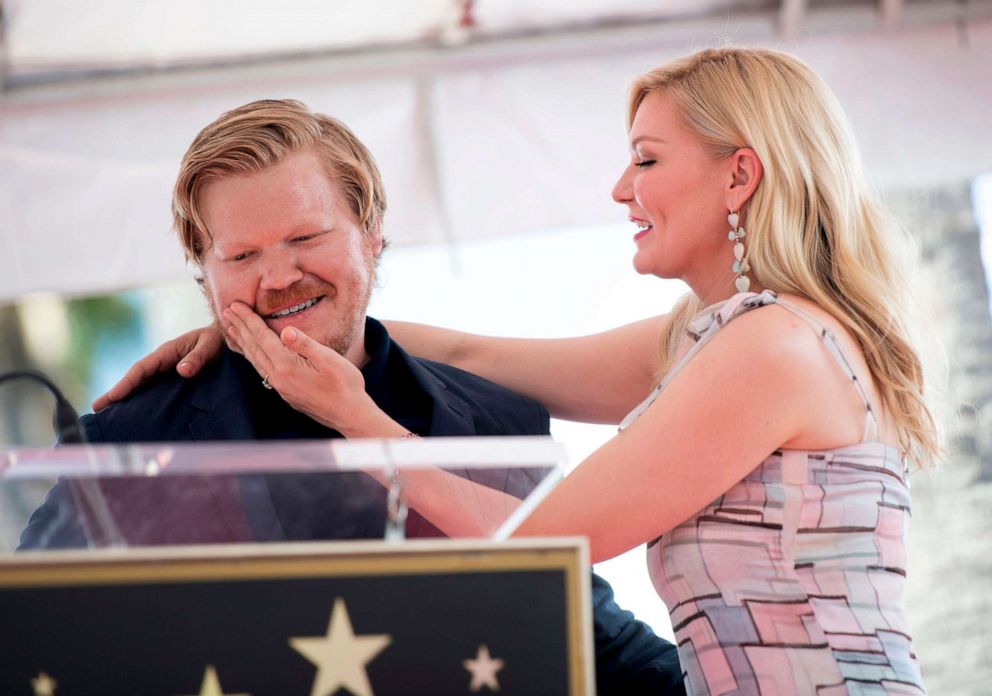 Taking the podium, Dunst, incredibly moved by her fiancé's words, spoke about what an honor it was to be recognized.
"When I was younger, we stayed at the Highland Gardens Hotel, round the corner from here," she said. "We would drive around these streets, and I always thought the stars were dedicated to the legends of the past."
The choices I've made have always come from my intuition and my heart and to have people respond to that is truly a gift.
"I never thought that someday I would even be close to being part of that," she continued. "I'm so honored to be here today and a part of Hollywood history."
She thanked Plemons, her family and friends and the Hollywood Chamber of Commerce.
"You guys have supported my dreams of becoming an actor since I was a little girl and moved to Los Angeles, and now, look, we did it, guys," she told her family.
"The choices I've made have always come from my intuition and my heart and to have people respond to that is truly a gift," she shared.
Also in attendance to support Dunst on her big day? Her adorable 1-year-old son Ennis Howard Plemons.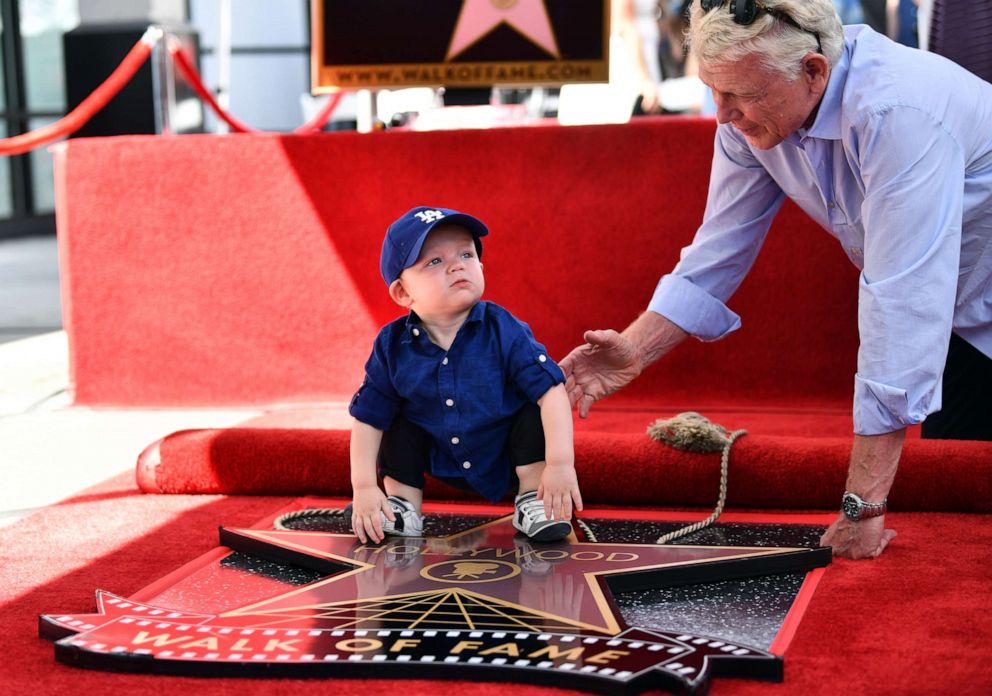 Dunst's recognition comes after she shared that she feels she hasn't received due credit for her work in the industry.
"I've never been recognized in my industry, I've never been nominated for anything. Maybe like, twice for a Golden Globe when I was little and one for 'Fargo,'" she said during an interview on SiriusXM's "In Depth with Larry Flick."
"I always feel like nobody -- I don't know, maybe they just think I'm the girl from 'Bring It On,'" she added.
Hopefully the star on Hollywood Walk of Fame is a sign of more honors to come for the star.