Dax Shepard reveals the key to a successful marriage
John Parra/Getty Images for Beaches, FILE
They're considered one of the strongest couples in Hollywood, and for good reason.
What stands out about Dax Shepard and Kristen Bell's relationship is their clear commitment to each other and their dedication to keeping it real by letting people know that even celebrities have problems.
They have spoken out in the past in support of things like couples counseling, and Shephard has always been honest and up front about his past use of drugs and alcohol.
Now as he marks 14 years of sobriety, his wife couldn't help but write the most heartfelt note to him.
"To the man mocked me in our wedding photos because I cried too many tears of joy, Who wore a baby Bjorn for 2 straight years to show his girls how to be as adventurous as possible," Bell began in her usual sarcastic way.
But then she got serious, adding, "I know how much you loved using. I know how much it got in your way. And I know, because I saw, how hard you worked to live without it. I will forever be in awe of your dedication, and the level of fierce moral inventory you perform on yourself, like an emotional surgery, every single night."
"The Good Place" actress threw in a few goofy, lovable lines like, "You have become the fertilizer in the garden of our life, encouraging everyone to grow." But in the end, it was all about her love for the man.
"I'm so proud that you have never been ashamed of your story, but instead shared it widely, with the hope it might inspire someone else to become the best version of themselves. You have certainly inspired me to do so," she added. "I love you more than I ever thought I could love anyone, and I want you to know, I see you. I see how hard you work. You set an excellent example of being human. Happy 14th year sobriety birthday."
In the Instagram post, Bell also shared a ton of sweet photos of Shepard alone and with her or their children. The post drew more than a million likes in just one day and started a positive dialogue about addiction in the comments.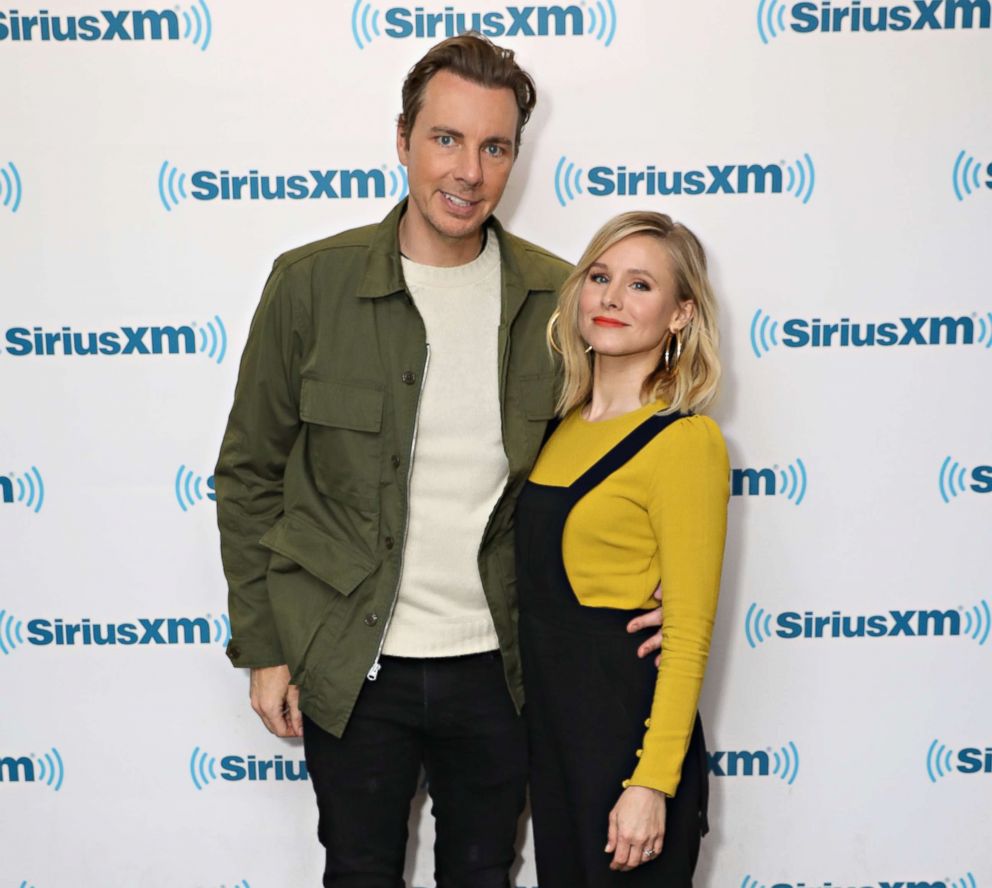 One person wrote, "That was so beautiful and uplifting. Thank you for sharing and keep up the support and love," while another added, "Congratulations Dax!!! I've been sober almost 4 years and this post made me cry, very happy tears! Living one day at at time."
And Shepard thanked his wife for his sobriety birthday present, which per usual was right up this quirky couple's alley.
"Best sober birthday present ever. @kristenanniebell got me a tour of the @kingshawaiian factory and I ate 8 STRAIGHT oughta the oven," he wrote.